Quote:
Originally Posted by
KillerShark1985
View Post
I would be very surprised if Hendo wins, in fact at a catch weight of 220lb it just seems like Fedor is setting the conditions to make it perfect for him in every way, Hendo is a near perfect opponent that he should beat and 220lb just seems like the perfect weight for Fedor.
Agreed.
Fedor can win this either way: TKO or sub.
And all he has to do is avoid that right hand.
Even if Henderson takes him down, he won't do shit to Fedor.
Big Foot had mount on Fedor and rained bombs on him for 2+ minutes and he coulnd't finish Fedor.
Henderson certainly won't.
When Fedor starts swinging those wild-looping punches, Hendo will have to dive unde and take him down, because he ain't pulling some Anderson Silva matrix-duck-the-punches-technique.
I have Fedor as a favorite, but Dan has proven me wrong before.
Quote:
Originally Posted by
KillerShark1985
View Post
Am I the only one who thinks that the 220lb catch weight condition is bull sh1t, Fedor should be able to make 205, ether he can or this fight should never happen.
The thing is Henderson said he didn't care about the weight: he said he would fight at HW if needed. No catchweight. He just wants the fight.
I'm trying to remember when was the last time Fedor had a weight advantage in one of his fights...
Seems like forever...Matt Lindland in Bodog Fight.
But you gotta respect Henderson. Before he started fighting in SF he said he would like to fight at MW, LHW ...and HW. And a fight against Fedor wouldn't be a bad idea.
Many doubted the guy and now it's so close to happening.
I hope M-1 don't f*ck it up - AGAIN - with some stupid demands.
---
.
BELIEVE!
I'm leaning towards Emelianenko winning this fight. His two legit losses are to a technically high skilled BJJ fighter where he was inattentive and guy that had to cut 20lbs to reach the HW limit, outweighing him by about 50lbs, with good BJJ skills. That's a new breed of HWs. Henderson is rather of Emelianenko's era of fighters. It's not impossible for Henderson to win, but as I said, I'm rather leaning towards a Emelianenko win.
Quote:
I'm not sure how you figure Fedor has a better chin and if Hendo is a sloppy brawler so is Fedor. His technique is not very good either and he wings the same punch over and over again. Actually Hendo and Fedor are similar strikers and both lack technique but make up for it in accuracy, power and agression.
Both have good chins, Dan has been dropped before though against smaller opponents. Fedor has been taking shots from big strong guys and great strikers for a long time. The reason Dan is a brawler is he doesn't even look half the time, he is often found charging in throwing bombs head down. Fedor times his strikes and watches them, throwing accurately. Dan uses the shotgun approach, throw a whole shit load of big bombs and hope something finds the mark.
Quote:
Wrestling is actually a pretty big advantage as well. It can completely negate Fedor's groundgame, which really hasn't looked that impressive in modern MMA. Not to mention dictate where the fight is fought.
Wrestling is a huge advantage but really even Dan's top game is rather lackluster. Dan can take damn near anyone down but he is unable to impose his will once he gets it there.
Quote:
Rogers is bigger than Hendo, but what did he really land on Fedor standing? A nice jab? Hendo is winging bomb after bomb when he fights and the proof is in the pudding, he has KO'ed much better fighters than Rogers has and even Fedor has for that matter.
I am willing to bet some of the shots that Rogers his Fedor with are harder than what Dan throws. Rogers is substantially bigger than Hendo and you underestimate how much the diffrence in strength between guys translates to punching power.
[quote]
---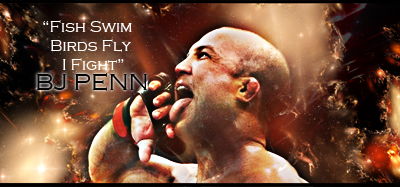 "If you get hit and it hurts hit him back you not knocked out yet."-Joe Doerksen
The Toxic Terrors (FFL)
Demetrious Johnson*Eduardo Dantas*Emanuel Newton*Will Brooks*Michael Page
Fedor with a size advantage is a bad thing. I think Dan should have somewhat of a speed advantage. Fedor wont have issues touching Dan either so IMO Fedor will KO Dan. Hendo might squeak by a few extra punches but Fedor can take them and I dont think Dan can hold up for too long against Fedors power so if he's going to win he better go for it in the first, if the fight goes longer than a round I think Fedor will catch him one too many times and drop him.

P.S.

And the way dan throws punches is asking to be KO'd by a fighter like Fedor. If Dan was going to actually use a gameplan and go for td after td I think the fight gets a lot closer but Id be surprised if he dose.
I reckon this fight is a tough call, whether people like to admit it or not, Fedor is a brawler on the feet. Dan just won a title and he's feeling good right now, Fedor's back is against the wall, some people even ruled him out of the Top 10 picture a couple years ago.

I don't think 205/220 will be a huge factor where Dan's weight is concerned, styles make fights.
---
I think Dan wants it more, he always wanted to fight Fedor and Fedor always looks like he doesn't care. Henderson has a good chance to humiliate Emelianenko and blemish his MMA record. Hendo has fought big guys before (Rampage, Nogueira...) and hasn't looked bad. Can't wait for this fight. I truly admire Hendo for accepting this fight even though it's at 220.
---
Favorite fighters:
1. Badr Hari
2. Remy Bonjasky
3. Mauricio Rua
4. Anderson Silva
5. Alistair Overeem
---
Last edited by The_Senator; 04-17-2011 at

12:41 PM

.

Join Date: Oct 2006
Location: Wa
Posts: 2,550
This is a tough tough call pre-fight. So many factors here, but i'm gonna give Fedor the benefit of the doubt. He had a chance against Big foot Silva, it wasn't like he was thrown like a ragdoll, he even had top. He got pounded by the larger fighter in the end. This will be tough for Hendo imo.
---
_________________________________________________
_________________________________________________
No. Fedor is going to stop Hendo with strikes. This fight really wont be close.
---
_RIVALS TOP 10

ANDERSON "THE SPIDER" SILVA
JAKE SHIELDS
NICK DIAZ
EDDIE ALVAREZ
JUNIOR "CIGANO" DOS SANTOS
GILBERT MELENDEZ
MAMED "THE CANNIBAL" KHALIDOV
HECTOR "SHANGO" LOMBARD
CAIN VELASQUEZ
GEGARD "THE DREAM CATCHER" MOUSASI

Lightweight
Join Date: May 2010
Location: Philippines
Posts: 1,669
People better have their excuses ready again for Fedor's 3 loss. 'He got caught with a flash punch'

I don't get why M-1 isn't sending him back to bum fight valley. He could of fought like Dan Severn, another former UFC champion.
double ko imo. Both enormous overhand rights. KAPOW.
---
mad props: Toxic
Currently Active Users Viewing This Thread: 1

(0 members and 1 guests)
Posting Rules

You may post new threads

You may post replies

You may not post attachments

You may not edit your posts

---

HTML code is Off

---