MMA Fanatic
Join Date: Apr 2011
Posts: 2
Daley deserves another shot
---
After watching the Diaz Daley fight numerous times I strongly believe that Semtex deserves another shot.

Not only did he have Diaz in trouble twice I think most would agree it was an early stoppage from John Mcarthy. An uncharacteristic stoppage from big John but still you can't blame him when Daley sort of flopped backwards and then ate shots.

In conclusion it was one of the best first rounds I have seen in a lonnnng time in the welterweight division of any company and I can't see many people complaining to see it again apart from Diaz who is now pursuing.....boxing! come on dude your hands aren't that special, but hey thats another issue

Whats your guys thoughts would you wanna see a rematch???
Nope. Finished in the first round by getting outboxed when your only skill is boxing? And against a BJJ blackbelt? Daley was lucky to get a shot in the first place.
---
WAR CIGANO
sig credit to
Limba
lobster train.
Would be interesting to see Daley follow Diaz into boxing, I bet they would take him to because he would be a good draw and has proved he does have the KO power.

Diaz vs Daley in a boxing match would big a huge draw I think if both where to take up the career, if I was promoting boxing right now with both of them on my books I would give them both a couple of fairly easy tester fights against different opponents then after they drew in some boxing fans, leash them against each other once again and I think it would draw a huge MMA fan proportion into watching there careers and that fight especially just wanting to see the rematch.

And for the record I too think Diaz got lucky up to the TKO, which in boxing would have been a knock down from which Daley whould have been able to get a count and recover with out Diaz been able to move in for the kill on the ground, up to that point Daley was having the better fight, so what the above post says about Daley been out boxed in complete BS.
---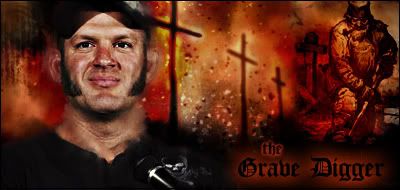 I don't see why. Diaz made Daley miss all of his punches except for the ones when they were up against the cage. That knockdown was the one of the few significant punches landed by Daley in that fight whereas Diaz had tons of jabs, uppercuts and body shots. I'm not saying Daley was lucky with the knockdown because there's no luck involved when guys throw punches at each other, but Daley got seriously outworked in that first round. Maybe Daley's cardio was already gone, I don't know.
---
Rookie Hammer Squad 2015
Frankie Edgar - Dominick Cruz - Jorge Masvidal - Cat Zingano - Holly Holm
Nope. Diaz tried to give Daley the fight by fighting exactly the way Daley needed him to in order to stand a chance. Despite a completely retarded game plan Diaz still won. Daley is just not a good enough fighter.
---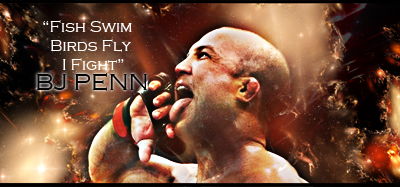 "If you get hit and it hurts hit him back you not knocked out yet."-Joe Doerksen
The Toxic Terrors (FFL)
Demetrious Johnson*Eduardo Dantas*Emanuel Newton*Will Brooks*Michael Page

Join Date: Apr 2010
Location: Following The Path To Jesus Set By His Disciple Vitor Belfort
Posts: 5,111
I want a rematch but not an instant one.
---
Daley very nearly finished Diaz twice, knocking him face first into the canvas. I think he deserves a rematch but not an instant one. He needs to fight some other top guys, preferably some who can wrestle before he gets a shot again.
It was a fun fight, but as is pretty much being hinted at in this thread, there's no rhyme or reason for a rematch right now. Daley should get a rematch... if he earns one.
Daley got lucky with that stoppage. If you watch the replay in slow motion, you can see he's totally just eating the few shots Diaz throws. It initially looked premature to me, but upon closer inspection you can see he's doing nothing to defend himself. McCarthy definitely spared Daley some unnecessary brain damage that night.
---
HW: JDS
LHW: Rua, Gustafsson
MW: Sonnen
WW: GSP
LW: Pettis
Nope.. If the stoppage had been in the fifth round then maybe, but it was finished in the first so no.
Currently Active Users Viewing This Thread: 1

(0 members and 1 guests)
Posting Rules

You may post new threads

You may post replies

You may not post attachments

You may not edit your posts

---

HTML code is Off

---