As much as I like Henderson, I don't think it would be a solid victory. He maybe a good fighter but Jon Jones is steadily getting better. To me that means Jones stands a good chance at winning.
---
The Emoticon Guy
I like that Henderson has guts. Not a lot of people are lining up to fight Jones. That said, I think Jones does some serious hurt on him.
---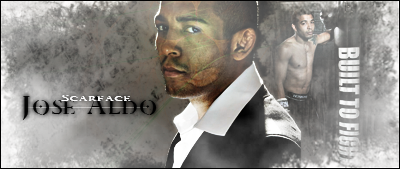 I remember reading about this awhile ago. I'd watch it. Why not... Hendo aint winning, but I want to see if JBJ can be the first person to KO em or TKO em for that matter.

First he needs to worry about "The Emperor." Anybody know if it's catch weight or 225...
Well if Henderson holds onto the title until Strikeforce and the UFC merge that might happen. Wouldn't be the first time that Henderson was involved in a unification bout. But I honestly don't see Henderson winning cause Jones is only getting better.
---
The Emoticon Guy
The hell does Jones have to do to get a little respect?

"OH SHOGUN WAS HURT!"

"That wasn't the same Shogun who KTFO of Machida!"

"Healthy Shogun by whatever he wants"

"Shogun didn't look like Shogun"

I hope they fight again so Jones beats him even worse than before, we'll hear this shit for years just like we have with Forrest/Shogun 1.
I never thought that Jones has been underrated. He did a great job against all his opponents. Shogun was the champion and the fact is Jones beat the champion and is the champion now.
---
The Emoticon Guy
Currently Active Users Viewing This Thread: 1

(0 members and 1 guests)
Posting Rules

You may post new threads

You may post replies

You may not post attachments

You may not edit your posts

---

HTML code is Off

---