BAMMA Allows the fans to choose match-up
---
After Tom 'Kong' Watson's victory over 'Ninja' Rua when asked who he would like to fight next he replied "Let the fans decide, put a poll on the website!" and thats exactly what happened, some of the names listed such as Sonnen and Lomard seem unrealistic at best but currently leading is Frank Trigg after his comprehensive victory over hard-hitter John Phillips at BAMMA 6, this is deffinatly a fight that could happen, so I was wondering 1.) Who do you guys want to see Tom fight next 2.) What do you think of the opponent line up and 3.) Should fans have a larger voice in choosing the fights we want to see, after all we pay the money to see them, or did we prove at GSP vs Kos that we are not to be trusted?
You can vote here
I voted Lombard
---
Last edited by slapstick; 05-25-2011 at

05:16 PM

.
I voted Lombard but seriously believe that this is a fake vote and no matter what that Trigg will win.
---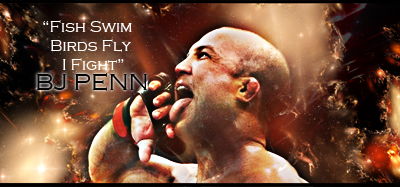 "If you get hit and it hurts hit him back you not knocked out yet."-Joe Doerksen
The Toxic Terrors (FFL)
Demetrious Johnson*Eduardo Dantas*Emanuel Newton*Will Brooks*Michael Page
Quote:
I voted Lombard but seriously believe that this is a fake vote and no matter what that Trigg will win.
yea soem of the options just don't make any sense, like Chael Sonnen what is he thinking of a BAMMA carrer, to be fair may not be a bad option for him right now.
But seriously Mousasi, can he even make 185lb and woudl he make the cut for a BAMMA card?, are Bellator going to let Lombard go fight in the UK for this one, I would understand this fight taking place on a Bellator card but at BAMMA?
Then worse of all Ronaldo Souza come would the Zuffa owned Strikeforce let there MW champ go to the UK to fight for BAMMA, its just never going to happen.
Sure those fights would all be great if BAMMA had the power to put any of them together, even tho Watson gets smashed in any one of them, but they don't have that power, the best they can do is Frank Trigg, now if Melvin Manhoef was on that fantasy list of theres I might of felt it was worth voting, but the list is a joke.
I vote Ronaldo Souza, I urge everyone to vote Ronaldo Souza to see if we can test the honestly of this list.
Seriously this is no fan vote the only realistic opponents on that list are Frank Trigg, Matt Ewin and Valentino Petrescu
So they may as well let Trigg fight for the title and Petrescu face off with Ewin for the next No.1 contender status, while trying to sign some realistic fighters they may just be able to get hold of like Melvin Manhoef, Rameau Sokoudjou or Denis Kang
---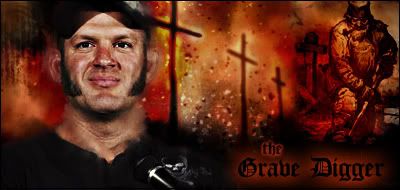 Souki sounds like an interesting pick. One of the two would have to either go up a weightclass or go down a weightclass. The Trigg fight sounds interesting to say the least.
---
The Emoticon Guy
Banned
Join Date: Nov 2010
Location: The Grim North of England
Posts: 0
Most of those aren't possible, but it's still fun to get the fans to interact.
Yeah, that is true. Cross promotion when it comes to Strikeforce with other non-Zuffa promotions is probably going to be hard to do nowadays. More then likely it won't happen.
---
The Emoticon Guy
Currently Active Users Viewing This Thread: 1

(0 members and 1 guests)
Posting Rules

You may post new threads

You may post replies

You may not post attachments

You may not edit your posts

---

HTML code is Off

---