Strikeforce: Fedor vs Henderson
---
Quote:
LAS VEGAS – The superfight between Fedor Emelianenko and Dan Henderson, which has been rumored since shortly after Henderson won the Strikeforce light heavyweight title in March, is official.

Strikeforce CEO Scott Coker announced Saturday the main event for a July 30 card at the Sears Centre in Hoffman Estates, Ill., a northwest suburb of Chicago. Emelianenko, a heavyweight, and Henderson, currently a light heavyweight, will fight at a catch weight of 220 pounds on the Showtime-broadcast card.

Coker said the fight is one Henderson has wanted for a long time, and was willing to move up in weight to face Emelianenko.



"Dan told me, 'I'll fight him at any weight, any time, any place. Just let me fight Fedor,' " Coker said. "So Dan's really the one that pushed to fight Fedor. He said, 'I've always wanted to fight him, I think I can beat him, so let's get it on.' But then the managers get involved, and consultants get involved, and they start talking to (Emelianenko manager) Vadim (Finkelstein), and that's the weight that everybody agreed on. Fedor's a heavyweight, so to ask him to drop to 205 is really quite a drop. But Dan was more than willing to come up."

The promotion last hosted an event at the Sears Centre in November 2009 – Strikeforce: Fedor vs. Rogers. In that main event, Emelianenko beat Brett Rogers by second-round TKO.

After a loss to Jake Shields in his Strikeforce debut, Henderson knocked out Renato "Babalu" Sobral last December, then won the light heavyweight tittle with a third-round TKO of Rafael Cavalcante in Columbus, Ohio, in March.

Emelianenko, regarded by many as the best mixed martial arts fighter in history, went nearly 10 years without a loss before tapping out to a triangle-armbar combination against Fabricio Werdum last June. He followed that up with a TKO loss to Antonio Silva in February when the cageside doctor stopped the fight after the second round when Emelianenko was having trouble seeing.

Coker said the promotion considered several major U.S. markets for the fight before settling on a return to the Chicago area.

"Chicago's a great city for sports and MMA," Coker said. "When we were identifying the market for Fedor, obviously you have to think about the New York area. You have to think about Los Angeles and the San Francisco Bay area. And Chicago, with the Russian community there, we thought was a natural fit. Dan Henderson, he's loved everywhere in this country. So we thought that fight made a lot of sense in Chicago."

Coker also announced Saturday that after the June 24 Strikeforce Challengers show in Kent, Wash., all future Challengers shows will take place at The Pearl at The Palms in Las Vegas. Strikeforce previously steered clear of Las Vegas shows because of the Zuffa's heavy presence there. But after Zuffa purchased Strikeforce earlier this year, the doors were opened. The first Challengers show in Las Vegas will take place July 22 with a main event featuring Bobby Voelker vs. Roger Bowling – a trilogy grudge rematch.

And at the June 18 Strikeforce: Overeem vs. Werdum card in Dallas, which airs live on Showtime, Strikeforce will tread more new ground with a preliminary card airing live on HDNet. HDNet's "Inside MMA" weekly show will air the event's weigh-ins live on June 17. Coker said the HDNet deal, for now, is just for the Dallas event – which features the two remaining quarterfinals of the Strikeforce heavyweight tournament, plus the return of Gina Carano, who Coker confirmed will face Sarah D'Alelio.
Source:
MMAFighting.com
Good news people
---
Banned
Join Date: Oct 2009
Posts: 7,811
Whoo that is Big News Budhi
Hendo's the man, but I just really want to see Emelianenko return to his winning ways.
---
HW: JDS
LHW: Rua, Gustafsson
MW: Sonnen
WW: GSP
LW: Pettis
I think dangerous Dan is going to get brutalized in this fight. Fedor is the all around better fighter. He has precision striking, a really good ground game, good submissions, etc. Dan has wrestling that he barely uses and the big right hand which he will be looking to throw all three rounds.
---
You forget that this isn't just some brutal sport where everyones out to kill each other. Its much more like a game of physical chess.-looney liam
yeah yeah of course fedor is the best in all aspects of the game so... why is he losing ?
Goooo hendoo !!
---
Last edited by adolf; 05-31-2011 at

02:16 PM

. Reason: miss a letter in "course"
Thank god we still have Strikeforce to give us something to look forward to.
Quote:
yeah yeah of curse fedor is the best in all aspects of the game so... why is he losing ?
Goooo hendoo !!
Neg Rep: "Your Lack of Respect For Fedor Offends Me"
WTF I just negged this douche for disrespect of Fedor and he is still Green after 14 posts, who the fcuk gave this guy Green, this must be the work of Rival or Toxic, I call upon all Fedor Fans to show this fool whats up and make this fool red for the rest of his fcuking life.
---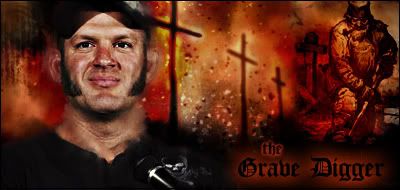 Fedor vs Hendo is official. Rogan and Goldy will be commentating, I suppose. This is awesome news. I'm not sure who will win, though.
---
Favorite fighters:
1. Badr Hari
2. Remy Bonjasky
3. Mauricio Rua
4. Anderson Silva
5. Alistair Overeem
Join Date: Oct 2009
Location: Ohio
Posts: 2,719
I think the winner of this one depends on a couple factors.

Does Fedor add new blood to his training camp/have his camp elseware? I think this is the biggest aspect. While Fedor has done some amazing things with his own secluded camp. The sport is starting to pass him by. And while I think he's still got a lot left in the tank, and a lot more potential to be activated, staying reclusive won't help him do that.

Also, will Henderson be able to apply his counter wrestling the way he did against Feijao (only much stronger), He can definitely take this one. I think his stand up is more powerful and Fedor's notorious low guard may put him in a precarious position. I think Fedor's punching may be more accurate, but Henderson is more than durable enough to take a pounding and counter with his own punches.

I see this one going the distance. If Fedor adds new dimensions to his training he takes this one IMO. But if he continues to do what he's been doing up until now, he'll get out pointed and eventually lose a UD.
---
Sig courtesy of that photo-matic magician limba
Quote:
I went out the way that I fight. I went out on my shield. That's it. Done. --Chuck Liddell
Quote:
My goal is to end my opponent --Carlos Condit
this fight is taylor made for Fedor, I don't the catch weight, I think if Fedor is that serious about continuing his career and making a comeback then he should put the effort in and cut to 205 and fight for the title and see how he handles that division.

The 220 catch weight just makes this feel like his heart is not in it, there is no career to be had at 220 not titles to fight for, only exhibition matches for the enjoyment of the fan, what I call showcase fights, I don't the idea of Fedor been renigated to showcase fights when he should be looking at claiming that belt and making his comeback at 205.

AT 205 this would have been a fairer fight, at 220, I just think Hendo is going to carry the weight all that well, I think Fedor wins the TD's at will easily and TKO or submits Hendo, I just wish it was at 205.
---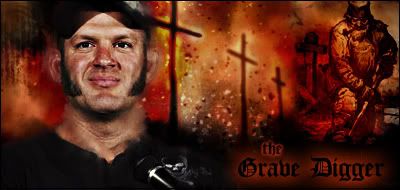 Currently Active Users Viewing This Thread: 1

(0 members and 1 guests)
Posting Rules

You may post new threads

You may post replies

You may not post attachments

You may not edit your posts

---

HTML code is Off

---