Does this mean Wanderlei is in UFC after the PRIDE tournament ends?
---
Since he's fighting Chuck he must have a contract or some sort. Does it mean he might enter once again the UFC or just for one fight against Chuck? Does it mean he might leave PRIDE or stay in PRIDE? Someone tell me thanks.
Megaweight

Join Date: Apr 2006
Location: Everett, MA
Posts: 5,961
Not Sure But Since He Still Had A Pride Shirt On Im Thinin Its A One Time Deal
---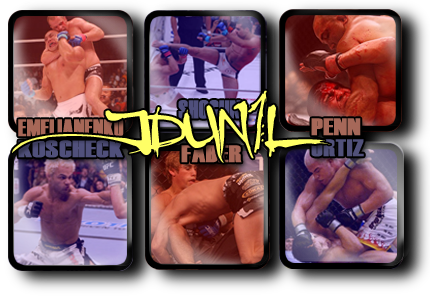 Mancrushes
1.Shogun
2.BJ
3.Fedor
4.Kos
5.GSP
Im in Porno's
Welterweight
Join Date: May 2006
Location: TN
Posts: 2,163
maybe alot of the pride fighters are looking for other competition and vice versa.. we may see some UFC fighters start competeing in Pride fights if that is the case we may finally get to learn which group has the better fighters..
I can't see wand moving to the UFC. Pride is his home. He's just coming over to prove he is the best 205 pounder there is.
Welterweight
Join Date: May 2006
Location: TN
Posts: 2,163
actually this might be a shrewd move on the part of the Pride people to increase thier US ratings.. UFC is king in the US... Pride has the rest of the world from what I see.. Let some of the Pride fighters come to the US gain some fans.. when they go back to pride.. guess who follows.. The fans now Pride has more exposure.. bigger ratings more money.. and they will get better US coverage.. plus the reverse might happen and help UFC over seas..
LEGEN...wait for it...DARY

Join Date: Jul 2006
Location: Georgia
Posts: 5,066
according to some other posts on separate threads Wand is fighting a minimum of 3 fights
Interesting comments from The Don. Possibly could be the case. Either way i cant freakin wait to see this. Wand V Iceman be very very big attraction for us hardcore fans. Dont know how well Wand is known in States but im guessing not very well and he doesnt speak to much english.
Currently Active Users Viewing This Thread: 1

(0 members and 1 guests)
Posting Rules

You may post new threads

You may post replies

You may not post attachments

You may not edit your posts

---

HTML code is Off

---