This is one of those fights I feared would happen but really did not want to see right now based on the fact that I am a big fan of both these fighters and wanted to see both Mo come back strong after losing the title and Gracie continue his clime in the division and continue to represent everything great about BJJ and the Gracie name in the sport of MMA, so obviously this fight is going to shatter one of those ideals so its a nightmare match up from a personal perspective, but on the flip side this should be another great fight on what is developing to what looks like could be another great card hosted by Strikeforce.

Although it pains me ether way this fight goes I think King Mo is one of the most underrated MMA fighters in the game right now and I see him winning this fight via KO.

For a start I don't think Roger is going to be able to take King Mo down which I think will be his downfall, imo King Mo's boxing has always been a little underrated, on top of which Mo since his loss to Feijao has been training over at the golden glory gym in the Netherlands, so I am expecting the return of a more well rounded MMA fighter with vastly improved stand up from what we have seen before from Mo, on top of which I am expecting Mo to be in far better physical shape than ever before, in fact I am expecting the return of a monster at LHW.

Although Gracie is probably improving also in the stand up department I don't think he will be near the level I think we are about to see from King Mo, and I see him getting KO'ed in the second round.

I think King Mo is a sleeping giant in the LHW world of MMA right now who's best days are still in front of him and I think over the next couple of years we will see his full potential which I predict will follow him into the UFC where I think he could be the No.1 threat to Jon Jones down the line in what I think will be the biggest LHW super fight in years.

Before this match up was announced, I have been looking forward to the return of King Mo for quite some time and been thinking that his recent journey of self improvement has the potential to turn him from a very good fighter into a great fighter, and all that time I have quietly been expecting a very strong comeback, the fact its about to be tested against Roger Gracie does stick a thorn in my guts, I was hoping for someone like Renato Sobral or Keith Jardine would of been another good opponent right now, but I have to believe that Mo is going to smash his next opponent whoever that is and it makes me very sad that opponent is Roger Gracie.
---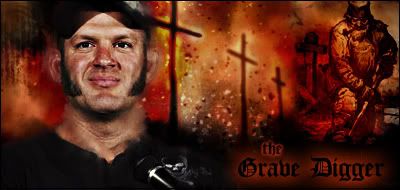 Join Date: Apr 2010
Location: Following The Path To Jesus Set By His Disciple Vitor Belfort
Posts: 5,111
Mo via domination.
---
Mo by decision or Tko having taken Roger down. Roger hasnt faced a good wrestler yet has he?
---
Member of the Anti-Fitching Society. Stop Fitching and Fitchery in MMA now!
-------FREE CHARLIE Z-------
FFL
'Roudy' Ronda Rousey, Fabricio Werdum, Vyacheslav Vasilevsky, Eric Koch, Alexander Sarnovsky
I'd like to say Gracie, but I think Mo either catches him on the feet or LnP's his way to a victory.
---
Rookie Hammer Squad 2015
Frankie Edgar - Dominick Cruz - Jorge Masvidal - Cat Zingano - Holly Holm
Banned
Join Date: Oct 2009
Posts: 7,811
Early submission victory!!
gracie by whatever he wants on the ground. king mo has the better stand up. it could go eaither way really its a close fight both are very talented fighters.
---
"'you can buy muscles, you cant buy cojones"
Currently Active Users Viewing This Thread: 1

(0 members and 1 guests)
Posting Rules

You may post new threads

You may post replies

You may not post attachments

You may not edit your posts

---

HTML code is Off

---