Your favourite quotes from MMA.
---
I want to know your most favouritstist quotes from people involved in MMA. I have a few. Theres been so many I've forgoten though. Theres some right random ones from the early days of UFC if I remember correctly. Anyway, heres mine;

"Half of this game is 90% mental"- Tim Sylvia

"2 things you think about when you see another man... Who has a bigger dick and can I take that guy in a fight... One thing you cant do anything about, the other you can" - Forrest Griffin

"I'm an avid atheist, I believe in science" - Jason Miller

"Mazzagatti, as a referee?" White said. "This f**king guy shouldn't even be watching MMA on TV, let alone refereeing it. I think he's the worst ref in the history of any fight business, ever. He's horrible. We don't pick the refs. The athletic commission does. Those guys are picked by the government. It's not that I don't like him, he's a nice guy. He's an absolute nice guy, he has no business whatsoever being anywhere near mixed martial arts." - Dana White

"He is like the Micheal Jordan of Brazilian Jiu-Jitsu." - Mike Goldberg on Travis Lutter

"No, hes not" - Joe Rogan in response.

"I want to thank you for helping me bring Jiu-Jitsu to Japan." - Royce Gracie
---
Watch The Trews! True news! Subscribe here!!


https://m.youtube.com/user/russellbrand
''FFFRRRROOOOOOOOOOOOMMM BRRAAAAAAZZZIIIIIIIIIIILLL WANDERLEIIIIII SILVAAAAAAAAAAAAA!! --crazy lady aka lenne hardt announcing in Pride
The Joe Doerkson quote in my sig is the greatest quote I ever heard from a mma fighter. Its the advice Joe said he gave his students after he pulled out a come from behind sub win.
---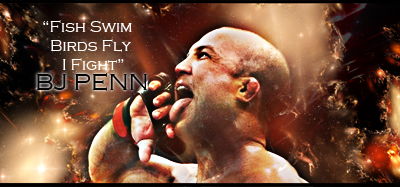 "If you get hit and it hurts hit him back you not knocked out yet."-Joe Doerksen
The Toxic Terrors (FFL)
Demetrious Johnson*Eduardo Dantas*Emanuel Newton*Will Brooks*Michael Page
"**** choke" - Joe Rogan

"You could freeze to death going to get the mail" -Joe Rogan During the UFC 102 prelims when talking about where one of the fighters was from it was mentioned that it was like -40 regularly

"A black belt only covers two inches of your ass" - Royce Gracie

"As you think so shall you become" - Bruce Lee

And this entire sequence.



"Arriany might fall and break her head" - Joe Rogan
X9IfSOxqC2I
---
Think. It Ain't Illegal Yet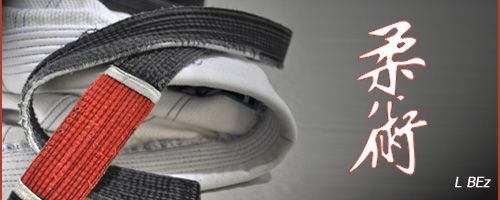 "Discipline Hurts Less Than Regret"
"I will beat you into a living death" – Ken Shamrock
"90 percent of the game is half mental" – Tim Sylvia
"Im the oldest I've ever been, right now" – Tim Sylvia
"I knew i 'urt 'im, when he said aarg" – GSP
"I want to f**k…..fight chuck" – Wanderlei
"you got kicked with a kick" -Ken Shamrock
"He wants to get in close to use that reach advantage." – Mike Goldberg
"I am very confident this fight can go either way." – Kem Shamrock
"Well you see, Brazilian JiuJitsu Blackbelts have a blackbelt in…… Brazilian JiuJitsu" – Joe Rogan
"History will be made for the first time in History" -Stephan Bonnar
Quote:
"I will beat you into a living death" – Ken Shamrock
"90 percent of the game is half mental" – Tim Sylvia
"Im the oldest I've ever been, right now" – Tim Sylvia
"I knew i 'urt 'im, when he said aarg" – GSP
"I want to f**k…..fight chuck" – Wanderlei
"you got kicked with a kick" -Ken Shamrock
"He wants to get in close to use that reach advantage." – Mike Goldberg
"I am very confident this fight can go either way." – Kem Shamrock
"Well you see, Brazilian JiuJitsu Blackbelts have a blackbelt in…… Brazilian JiuJitsu" – Joe Rogan
"History will be made for the first time in History" -Stephan Bonnar
LOL
"What happened in there?" - Joe Rogan
"I got hit really hard" - Dan Hardy
MMA Fanatic
Join Date: Jan 2011
Posts: 26
"What happened?" - Matt Hughes
Currently Active Users Viewing This Thread: 1

(0 members and 1 guests)
Posting Rules

You may post new threads

You may post replies

You may not post attachments

You may not edit your posts

---

HTML code is Off

---