vBookie Event

: Method of Victory (Strikeforce: Barnett vs Rogers)
This event is over.
Method of Victory: Josh Barnett vs Brett Rogers
---
How will either fighter win Saturday night?
---

Join Date: Mar 2010
Location: NC.
Posts: 9,815
anyway, I think this is an easy win for josh. He'll win the standup then dominate from top until bret gives up his back for a choke.
---
I agree oldfan, Josh Barnett, RNC, Round 1.
---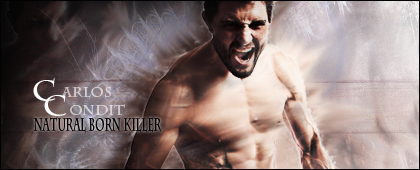 2012 FFL WINNER
CPL RECORDS
UFC 56-32-3 Strikeforce 10-4
The secret was out! A couple people saw that Barnett submission victory coming...
Quote:
dudeabides 2000000 3/2 (1.50) 3000000
420atalon 1000000 3/2 (1.50) 1500000
BobbyCooper 150000 3/2 (1.50) 225000
John8204 100000 3/2 (1.50) 150000
attention 50000 3/2 (1.50) 75000
hixxy 50000 3/2 (1.50) 75000
HexRei 20000 3/2 (1.50) 30000
oldfan 10000 3/2 (1.50) 15000
Mike28 8000 3/2 (1.50) 12000
Couchwarrior 5000 3/2 (1.50) 7500
Warnerve 276 3/2 (1.50) 414
UltraBlaze 100 3/2 (1.50) 150
dAMIAn78 28 3/2 (1.50) 42
LivingDedMan 25 3/2 (1.50) 37
---
Currently Active Users Viewing This Thread: 1

(0 members and 1 guests)
Posting Rules

You may post new threads

You may post replies

You may not post attachments

You may not edit your posts

---

HTML code is Off

---