Strikeforce: Justin Wilcox hunting to gain notice at lightweight
---
http://mmadiehards.com/features/in-t...-mma-quotes-4/
By Jason Kelly
www.twitter.com/jaykaymma
In preparation for his fight Saturday in Dallas at Strikeforce: Overeem vs. Werdum, American Kickboxing Academy's Justin Wilcox reunited with an old training partner and found a new hobby.
"I'm back training with Luke Rockhold, again," Wilcox told to MMA DieHards. "I was with him for this training camp, so that was cool. We've really found an interest in gator hunting."
Before the Strikeforce lightweight can search the swamps for gators and crocodiles, he must defeat Gesias "JZ" Cavalcante, who sports a 15-4 career record and has never been knocked out or submitted. The K-1 Hero's 2007 middleweight grand prix champion seemed virtually unstoppable, but Cavalcante is 1-3 in his last four fights. Mind you, those three defeats were to Shinya Aoki, Tatsuya Kawajiri and, most recently, his Strikeforce debut loss to Josh Thomson.
Wilcox realizes Cavalcante is a dangerous opponent, regardless of how the Brazilian's career has gone lately. "The Silverback" has a wealth of training partners at AKA, and during this camp he had the advantage of training with an energetic opponent from Cavalcante's past, in Thomson.
"(Cavalcante is) definitely a threat to anyone who fights him," Wilcox said. "He's been in there with some of the sport's top people. At one time he was considered one of the best fighters in the world. He's got a lot of experience, he's dangerous with his hands and he's got a good submission game, too. Gesias is just a really well-rounded fighter.
"I feel great. I feel healthier and in better shape than I have for my last two fights. Training went really well, so I'm ready to go. I didn't bring anyone specific in, but we always have guys popping in. Last week Nam Phan popped in. I got to train with him, which was cool because he has a crazy pace. We have a pretty good setup of guys here already, so I don't need to bring anyone in."
Wilcox is currently on a six-fight winning streak and he has won 10 of his last 11 fights. The former NCAA Division I wrestler has climbed the Strikeforce ladder, and headlined Strikeforce Challengers events. Wilcox is content with the steady progression he is making within the promotion and if it continues in his favor, he accepts the fact that he will be fighting bigger names.
On the main card of Saturday's Strikeforce: Overeem vs. Werdum event, another lightweight bout will take place between K.J. Noons and Jorge Masvidal. Either man could be a potential future opponent for Wilcox, and the AKA-trained fighter has a few thoughts on how the fight will go.
""Those two guys are both tough, they're both well-rounded," Wilcox said. "I think Masvidal has to take it to the ground because K.J. has dynamite in his hands."
While Noons-Masvidal will be aired on the Showtime main card, Wilcox vs. Cavalcante will be aired on HDNet because it is on the preliminary card. The days of not being able to view the preliminary card live are almost a thing of the past, and this brings great exposure to the fighters without the superstar names.
The UFC started this trend and kept the incorporation after its parent company bought Strikeforce, which broadcast its prelims on HDNet in the Fedor vs. Silva event in New Jersey in February.
Wilcox understands the value of promoting himself on non-premium cable television, and believes it will shed some light on all of Strikeforce's lesser-known athletes.
"I think it's great that people will have a chance to see what Strikeforce lightweights are all about," Wilcox said. "I don't think our division gets much respect and that's because no one sees us. Everyone thinks all the good lightweights are in the UFC, but we got a pretty deep division over here at 155 (pounds)."
Throughout Wilcox's five-year career he has managed to remain steadfast with one organization at a time, and not become a journeyman. Starting off in Extreme Challenge, and now making a name for himself in his seventh Strikeforce outing, Wilcox admits that his managers handle the business, while he simply fights.
"I leave all the business up to my managers," Wilcox admitted. "We were looking at everywhere. We looked at the WEC, we looked at The Ultimate Fighter, but Strikeforce gave me a chance and I like how they treat me. As long as I stay active, that's what I like."
Most fighters look forward to celebrating with a big party that includes friends, music and maybe a few drinks. However, Wilcox has his own peculiar way of commemorating his win.
"I think I'm going to have to go do some gator hunting after this fight," Wilcox joked. "Like Swamp People."
I'm starting to like this guy - great work ethic and just a tough dude. I can see him pulling out the UD against JZ.
One thing - this cannot be real:
Justin Wilcox is a LIGHTWEIGHT - 155lbs - look how f*cking HUGE he is. WTF.
---
Thanks to limba for this AWESOME sig
Quote:
Originally Posted by
Indestructibl3
View Post
I'm starting to like this guy - great work ethic and just a tough dude. I can see him pulling out the UD against JZ.
One thing - this cannot be real:
Justin Wilcox is a LIGHTWEIGHT - 155lbs - look how f*cking HUGE he is. WTF.
That is an old pic he used to a body builder.
Seriously though I expect Wilcox to take that big step up tommorow night and springboard to bigger and better fights.
---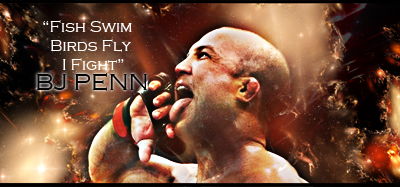 "If you get hit and it hurts hit him back you not knocked out yet."-Joe Doerksen
The Toxic Terrors (FFL)
Demetrious Johnson*Eduardo Dantas*Emanuel Newton*Will Brooks*Michael Page
Currently Active Users Viewing This Thread: 1

(0 members and 1 guests)
Posting Rules

You may post new threads

You may post replies

You may not post attachments

You may not edit your posts

---

HTML code is Off

---