View Poll Results

: Who wins each preliminary fight?

JZ Cavalcante vs.
2
50.00%
Justin Wilcox
2
50.00%
Magno Almeida vs.
3
75.00%
Conor Heun
1
25.00%
Nah-shon Burrell vs.
1
25.00%
Joe Ray
3
75.00%
Mike Bronzoulis vs.
2
50.00%
Todd Moore
0
0%
Brian Melancon vs.
2
50.00%
Isaac Vallie-Flag
0
0%
Multiple Choice Poll. Voters: 4. You may not vote on this poll
Strikeforce Dallas Prelims on HDnet Discussion Thread
---
PRELIMINARY CARD (HDNet 8 PM EDT Saturday Jun. 18)
Quote:
* Gesias "JZ" Cavalcante vs. Justin Wilcox
* Magno Almeida vs. Conor Heun
* Nah-Shon Burrell vs. Joe Ray
* Mike Bronzoulis vs. Todd Moore
* Brian Melancon vs. Isaac Vallie-Flagg
---
I've got Wilcox upsetting Calvancante in the main HDNET fight. Also have Ray winning comfortably, and went with Almeida in a pick'em.
---
FORMER UFC CPL CHAMPION
CPL RECORD
:
5-3
Events Attended: UFC 120, CWFC 45, CWFC 52
These guys have an article to preview the fighters in the 4 prelim matches besides the main one most people know about:
Quote:
HD Net will broadcast the undercard of Saturday's Strikeforce: Overeem vs. Werdum lineup at 8 p.m. ET.

Excluding the main undercard attraction of Cavalcate versus Wilcox, the four remaining matches include Magno Almeida vs. Conor Heun, Mike Bronzoulis vs. Todd Moore, Brian Melancon vs. Isaac Vallie-Flagg, and Nah-Shon Burrell vs. Joe Ray.

Lightweight: Magno Almeida (9-1) vs. Conor Heun (8-4)

The best way to familiarize yourself with BJJ black belt Magno Almeida is to review his third place rating in the MMA World Lightweight Scouting Report, which also includes footage of his past fights. Leland astutely evaluated the sharpest tool in Almeida's arsenal as his crafty scrambling and creative transition skills. His striking isn't poor, but pales in comparison to his wiry strength in the clinch and his explosive swarming abilities on the mat.

Almeida recently scored a quick submission over Mike Campbell, the lightweight who gained notoriety for his win over Yves Edwards in the Moosin promotion. Heun, whose true talent doesn't shine in the numbers on his record, should be a great litmus test for Almeida's future potential. The only fighter to beat Almeida is a Brazilian brute named Fernando Paulon, a welterweight who's also beaten two-time UFC fighter Amilcar Alves of Nova Uniao.

Conor Heun has been a wrestler since age five, qualified nationally on the Division III Ithaca College team, and holds a brown belt in BJJ under Eddie Bravo. He kicked off his MMA career in 2006 with a second round submission and a loss by decision to the bigger and stronger Brett Cooper (the middleweight who just fought Alexander Shlemenko in Bellator).

Heun started to turn heads from that point on, where he won seven of his next eight, four via submission. The impressive streak included a stint in the IFL where future WEC fighter L.C. Davis took a split-decision, but "The Hurricane" Heun capped off the run with his biggest career win in 2008, which was a second round TKO over James Edson Berton in EliteXC.

After staying busy with six showings on his record in 2007, his pace slowed dramatically with only two fights apiece in the following two years. Though upgrading in status to the Strikeforce promotion in his last two outings, both were losing efforts in competitive decisions against reputable lightweights Jorge Gurgel and K.J. Noons. Heun still considers Legends MMA his home, but has recently trained with Donald Cerrone, Joe Stevenson, and Clay Guida at Jackson's MMA to prepare for Almeida.

Even though Almeida is an exciting prospect, I was shocked to see him favored on the betting lines, mostly due to the vast difference in competition. While Almeida might be a tad slicker on the ground with the superior grappling credentials, Heun cut his teeth rolling with the Eddie Bravos of the world.

He'll also offer a comparable skill-set of submissions and sweeps, and better wrestling than Almeida's encountered with his past opposition. Conor Heun also stood in the pocket and slung combos with K.J. Noons, one of the better boxers in the game. Heun has never been finished, so considering that and his bulletproof beard and solid conditioning, along with the fact that the only time Almeida has ever surpassed the second round, he's lost, and I'll take Heun for the upset here.

My Prediction: Heun by decision

Read on for a run-through of the remaining HD Net preliminary fights.

SBN coverage of Strikeforce: Overeem vs. Werdum

Star-divide

Welterweight: Mike Bronzoulis (12-2-1) vs. Todd Moore (13-4)

Mike "The Greek" Bronzoulis was last seen on the Shark Fights 14 broadcast in a unanimous decision win over Lucas Lopes. He came out like a ball of fire, as usual, but ended up losing steam in the third round. The biggest name on his fifteen fight resume is Kamal Shalorus, who he fought to a draw with in 2009 shortly before Shalorus signed with the WEC.

With eight wins by TKO and two by submission, Bronzoulis is a wildman with fiercely aggressive stand-up. Though not what I'd call the most tactical or technical fighter, Bronzoulis makes up for it with unbridled ferocity, but doesn't have the gas tank to uphold his frenetic pace to the finish line. He presses relentlessly with a wide range of kicks and punches, all hurled with the intention of ending things early. He has decent takedown defense and is a scrappy fighter overall.

Todd Moore is best known for getting a crack at Shinya Aoki at DREAM 6 and losing by neck-crank, though in his defense, he was subjected to the overseas time frame and accepted the fight a week before. The Aoki bout came on the heels of his Moore's unsuccessful two-fight clip in the WEC, where he was defeated by John Alessio and Shane Roller.

Preceding his invite to the WEC, Moore was undefeated with ten wins under his belt, with eventual UFC competitor T.J. Waldburger's name among that list. Since his appearance in DREAM in 2008, Moore has won three of his last four, with fellow undercard competitor Brian Melancon serving his only loss.

The lines hold Bronzoulis a strong favorite here, as high as -325, which I'm not sure I agree with. Since Bronzoulis has a style similar to Melancon, who recently battered and dazed Moore for a quick stoppage, I can understand the expectation for Bonzoulis, but those odds seem a little extreme. There's a chance Moore's experience can pull him through the initial barrage to mount a comeback, but the likely victor is Bronzoulis with a mean flurry.

My Prediction: Bronzoulis by TKO

180 lb. Catchweight: (5-1) Joe Ray vs. (5-1) Nah-Shon Burrell

We have another member of the World MMA Welterweight Scouting Report in ATT Miramar fighter Joe Ray, so make sure to read up on Leland Rolling's thorough breakdown of Ray's talents and absorb his exciting footage.

At a time when we're seeing up and coming fighters with a basic grasp of all combat aspects, Joe Ray turns the clock back as mostly a singularly proficient fighter. With significant experience in amateur kickboxing and a tour of duty training in Thailand, his technique, quickness, and power are off the charts. Of course, the trade-off is that his grappling lags where his striking excels, but Ray has accounted for that by hooking with American Top Team to fill the holes in his game.

Though Nah-Shon Burrell has an identical record of wins with only one loss via decision, all of his victories came via TKO, where two of Ray's wins were by submission. Burrell is more of a physically powerful fighter and may look to impose his clinch game rather than trade with Ray from a distance.

This bout has been billed as a 180-pound catchweight affair, and should unfold as a kickboxing match, where Ray has a slight edge in training surroundings and experience on his record. The betting lines have Joe Ray as a heavy favorite, as high as -350, and while odds that slanted in a pure striking match are always shaky, I like Ray in this one. I'll go out on a limb and guess that he'll increase his stock by showing off a little of the ground savvy he's surely been focusing on.

My Prediction: Ray by submission

Welterweight: Brian Melancon (5-1) vs. Isaac Vallie-Flagg (11-3-1)

The fight I think Strikeforce missed out on is Brian Melancon vs. Mike Bronzoulis, because they both catapult out of their corners and surround themselves in a whirlwind of fists until someone falls down. This is how Melancon defeated Todd Moore, and also how he suffered his only loss to Adam Schindler at Bellator 20.

Up until his last win over Derrick Krantz, Melancon had never seen a decision, finishing all four of his wins by TKO except for one submission, and all in the first round. He is another "don't blink" brawler with the sole intent of ending things quickly and definitively.

I don't feel comfortable making much of an assessment of his opponent, Isaac Vallie-Flagg, without seeing any tape on him. Based on research alone, any fighter out of Jackson's MMA with a winning record speaks for itself. Vallie-Flag has mostly fought on smaller, local shows against low- to mid-tier competition, with a balanced win-ratio of five TKOs, three submissions, and three decisions, with subs accounting for all three losses.

The lines hold this contest evenly, and even though Vallie-Flag has more experience and comes from one of the best camps around, I'll go with the bullish takedown defense and blazing striking of Brian Melancon to finish this one early.
http://www.bloodyelbow.com/2011/6/16...ry-card-fights
---
Philly! Home of the blunts and the cheesecakes. Representing! Burrell for SF champion 2012.
---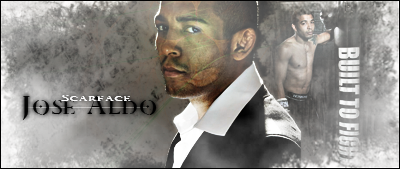 That was the worst ref stand-up ever!!!!!! Maybe not ever, but it was enough for me to yell at my screen. From rubber guard now??? Seriously?? Bravo is going to have a conniption.
Almeida is pretty slick with his sub feints. The same one worked twice because he kept committing to the legs earlier in the fight and Huen had to respect it.
Good god, I thought Almedia had him with that D'Arce choke. That was a damn brilliant transition.
I disagree with the decision almost none of that gnp landed towards the end.
I thought Almeida won. That was like a Sugar Ray Leonard late round flurry. All flash to sway the judges but little actual substance.

I like Wilcox to win this next fight by top control wrestling decision.
---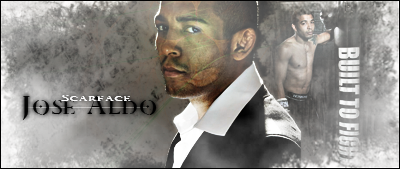 ---
Last edited by Roflcopter; 06-18-2011 at

09:22 PM

.
Currently Active Users Viewing This Thread: 1

(0 members and 1 guests)
Posting Rules

You may post new threads

You may post replies

You may not post attachments

You may not edit your posts

---

HTML code is Off

---