View Poll Results

: Who advances in the Strikeforce HW GP?

Josh 'The Baby Faced Assassin' Barnett
27
96.43%
Brett 'The Grim' Rogers
1
3.57%
Voters: 28. You may not vote on this poll
I want Rogers. I think Barnett.
---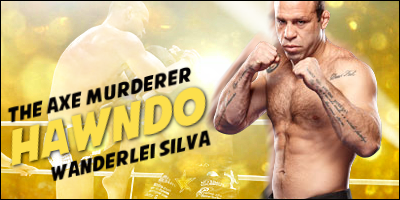 Thanks to Leakler for the sig
Rogers via triangle choke.
---
WAR CIGANO
sig credit to
Limba
lobster train.
Banned
Join Date: Oct 2009
Posts: 7,811
Barnett by stoppage.

Maybe a sub.
---
.
BELIEVE!
Quote:
Rogers is still overrated which is impressive considering he wasn't really any good to begin with. Barnett will win this in a walk. I imagine a lot of people haven't seen the Rogers-Villareal fight (his most recent). It is embarassingly bad for Rogers against a really weak opponent, if you watch it it is hard to imagine Rogers beating anyone on the SF HW roster.
I saw it, and your right. IMO Brett lost that fight. To be honest I have not seen many of Josh Barnett's fights. I have seen a few though and they were a quite a few years back. If he is half the fighter he was then, and unless that last fight gave Brett a real wake up call, then Brett doesn't stand a chance.
I'm taking Rogers for the upset!
---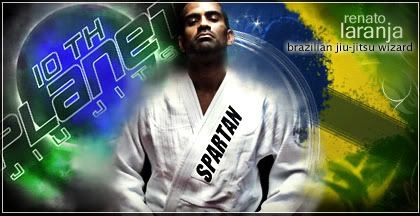 "You have a big word for a guy who don't have a gi right now." - Renato Laranja
Bantamweight
Join Date: Feb 2009
Posts: 864
both these guys are characters in a video game no one picks...


I don't care to pick because I don't care for either of them. I'll enjoy watching either one get their ass whooped and dreams crushed.
Quote:
Rogers via triangle choke.
i will give you half my credits if it happens.
Worried that Barnett is sleeping on Rogers. I was confident in Josh before the weigh ins and I know Barnett has always been doughey but he was soft even for the Baby Face Assassin. Hopefully Josh can keep his shit together.
On a side note, I don't think that Josh should be considered or be called a former UFC champion.
---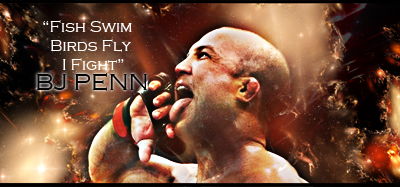 "If you get hit and it hurts hit him back you not knocked out yet."-Joe Doerksen
The Toxic Terrors (FFL)
Demetrious Johnson*Eduardo Dantas*Emanuel Newton*Will Brooks*Michael Page
Bantamweight
Join Date: Sep 2009
Posts: 651
I had forgotten that this fight was next. Here I was getting excited for Overeem and Werdum.

I think Barnett takes this; possibly by sub. Buck Rodgers could end it with one punch so we'll see.
Currently Active Users Viewing This Thread: 1

(0 members and 1 guests)
Posting Rules

You may post new threads

You may post replies

You may not post attachments

You may not edit your posts

---

HTML code is Off

---