The Curse of Fedor
---
Quote:
What do Andrei Arlovski, Brett Rogers and Fabricio Werdum have in common? All three of them saw their stock drop greatly after they gave former Pride Fighting Championships heavyweight titleholder Fedor Emelianenko a much tougher fight than the conventional wisdom expected. Call it the "Curse of Fedor," because it can no longer be dismissed or ignored.

After a bizarre decision win over Werdum in the Strikeforce heavyweight grand prix quarter-finals on Saturday at the American Airlines Center in Dallas, Alistair Overeem had not looked much like the man who had flattened his last six foes in the first round. However, much of that is probably due to Werdum's game plan, which resembled a knuckleballer refusing to give a home run hitter anything meaningful to swing at.

In the opening round, Werdum went to the canvas, by my count, 14 times -- 10 from takedown attempts and four from spilling to the mat after failed tie-ups, getting clocked by Overeem or a general loss of footing. It became apparent early on that Werdum was embracing the best strategy available to him, regardless of its aesthetic appeal, and that Overeem was equally uninterested in helping the two-time Abu Dhabi Combat Club Submission Wrestling World Championships gold medalist execute it. The result was a 15-minute match with little entertainment value.

After the bout, my first knee-jerk reaction was this: former EliteXC champion Antonio Silva is going to be quite a handful for Overeem in the semi-finals. The Dutchman got hit a lot with shots down the middle from Werdum, something the huge Silva does pretty well and with more power. Check the counters and jabs with which he whacked Emelianenko in February; those are the exact shots Overeem ate from Werdum. Silva also weighs around 285 pounds come fight time. If he gets on top of Overeem, that size and power does wonders for running the guy on bottom out of gas, and cardio is not something for which Overeem has ever been known.

Then I thought of everyone else that has looked surprisingly good against Emelianenko lately. Rogers went from being a guy with one signature win over former UFC heavyweight champion Arlovski to guy under consideration as a Top 10 contender after his lively tussle with Emelianenko, only to be badly outclassed by Overeem in his next bout. Rogers was outclassed again by Josh Barnett in Dallas, as he submitted to a second-round arm triangle choke.

Werdum's submission of Emelianenko last summer in San Jose, Calif., was an all-time performance for the Brazilian, but perhaps it was more indicative of the Russian legend's decline than a renewed push toward greatness for Werdum, who has always been an outstanding jiu-jitsu player.

Silva might also be overrated at this point simply because he beat Emelianenko. It's something to consider, at least until he's on top of you. Hopefully, for Overeem's sake, he will not have experience that too much in their grand prix semi-final match later this year. All things considered, after this weekend, I'd definitely make Barnett the favorite of the remaining four.
Sucks to be Antonio Silva! He'll probably fight like shit now!
---
You forget that this isn't just some brutal sport where everyones out to kill each other. Its much more like a game of physical chess.-looney liam
So this is what the Fedor nuthuggers are using to justify what appears to be a diminishing legacy?

Andei is not cursed, he has a glass chin and is on the downslide of his career. He was knocked out in his first ever fight, so you can say that was his curse.

Brett Rogers cursed? He's a tirechanging can who lucked into fighting a glass chinned fighter who's head wasn't right. Expecting him to beat a guy with actual skills like Barnett is laughable. The only thing that is funnier is that he gave Fedor a reasonable tough fight.

Werdum cursed? No not really, he lost an uneventful fight against a guy who probably would've beaten him the last time they fought had he not been caught in a kimura after gassing. Werdum is the same fighter he's always been. He was probably cursed when he got his head knocked off by a guy nobody knew at the time and got sent to the B-League.
---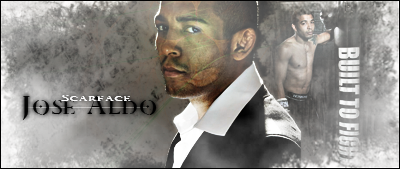 Hong Man Choi gave Fedor a reasonably tough fight in the same way Rogers did. Fedor was just never that good he beat up on cans and got a few wins over good small HWs and LHWs. If he had to cut weight and fight the best guys at LHW his entire career he would have lost a decent amount of fights along the way.

Overeem isn't going to use the same defense against Bigfoot he is going to try to stay elusive tagging him with punches and inside leg kicks being mindful of the shot and use knees to the liver and that cut kick sweep he likes off of takedown attempts.
Big Nog in his prime was not a can. Cro Cop in his prime was not a can. He beat the worlds best and was a great fighter but his reign came to an end pure and simple, had nothing to do with competition.
---
The Emoticon Guy
I have always thought fedor was over rated perhaps after people beat him or do good aginst him they begin to think they are better than they really are and stop working as hard as they were. Then they start losing.

Sure fedor beat big nog crocop and Coleman but look at them they can't even compare to some of the heavyweights today like carwin jds and Cain and possibly Mir.
---
"The fat man flies at midnight"
I'm not sure that is why Werdum performed the way he did. As for Bigfoot we have yet to see the result. But I do agree with you that the caliber of fighters Fedor fought are different from today.
---
The Emoticon Guy
Currently Active Users Viewing This Thread: 1

(0 members and 1 guests)
Posting Rules

You may post new threads

You may post replies

You may not post attachments

You may not edit your posts

---

HTML code is Off

---