I want to see this fight. Hope Ken gets a win.
Obviously he is going to get the win. Toney has no ground game whatsoever. Shamrock just needs to be careful when going for the takedown.
---
The Emoticon Guy
That's if Shamrock fights smart, which I hope he does.
Well generally all of his latest losses have been because he was overpowered. Against Toney he knows he can win if he fights smart. Both men are aging but in an MMA fight it's Shamrock's game.
---
The Emoticon Guy
You're not terribly important to me

Join Date: Jul 2010
Location: Sell me this pen
Posts: 15,478
toney by KO, couture did it says but shamrock is the worst fighter in the last 7 years and toney is so fat and shamrock is a below par wrestler that toney could actually ko ken with hammer fists on the cage to him trying to get double leg
---
Jim Norton
Nick Dipaolo
Dave Attell
Dave Chappelle
Bill Burr
Joey Diaz
Colin Quinn
Bob Kelly
Rich Vos
Patrice O'Neal
Louis CK
MMA Fanatic
Join Date: May 2011
Location: israel
Posts: 77
I cant wait for this fight...love both guys!
Ther is no doubt that Ken could win this but he would have to take him down and submit him. I would love nothing more than to see Ken win this one by heel hook and send toney packing. However I think Ken will try stand with him which would be a bad idea.
---
"The fat man flies at midnight"
Quote:
I bet Ken tries to stand with him.
i LOL!!!
Ken would be an idiot to do that. He knows he can't beat him in the standup. Not to mention he can't knock out anyone for the life of him.
---
The Emoticon Guy
I'm actually betting on Toney here. Toney is atleast decent at boxing still, Ken is the worst fighter in MMA today & he is either gonna fail at taking Toney down and get KOed or he's gonna be stupid and stand with him and get KOed.
---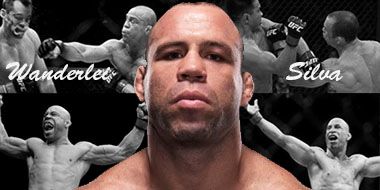 Currently Active Users Viewing This Thread: 1

(0 members and 1 guests)
Posting Rules

You may post new threads

You may post replies

You may not post attachments

You may not edit your posts

---

HTML code is Off

---