Strikeforce Challengers 17
---
Strikeforce Challengers 17: Voelker vs. Bowling 3
Date: Jul 22, 2011
Location: Las Vegas, Nevada
Venue: The Pearl at the Palms Casino Resort
Broadcast: Showtime
Quote:
MAIN CARD

* Roger Bowling vs. Bobby Voelker
* Lavar Johnson vs. Devin Cole
* Joe Cason vs. Ovince St-Preux
* Liz Carmouche vs. Sarah Kaufman
* Adlan Amagov vs. Ron Stallings

PRELIMINARY CARD

* Guto Inocente vs. Lionel Lanham
* Ben Lagman vs. Louis Taylor
* Bill Cooper vs. Maka Watson
* Sterling Ford vs. Brian McLaughlin
Quote:
Four of the five fights are set for next month's Strikeforce Challengers 17 main card.
As MMAjunkie.com (
www.mmajunkie.com
) previously reported, the event takes place July 22 at The Pearl at the Palms Casino Resort in Las Vegas. The Sin City venue also will host all future Challengers shows.
The night's main card, including a headlining rubber match between welterweights Roger Bowling (9-1 MMA, 2-1 SF) and Bobby Voelker (23-8 MMA, 3-1 SF), airs on Showtime.
As previously reported, the co-headliner pits former women's welterweight (135-pound) champion Sarah Kaufman (13-1 MMA, 4-1 SF) against recent title-challenger Liz Carmouche (5-1 MMA, 2-1 SF).
Newly announced bouts include heavyweights Lavar Johnson (15-4 MMA, 3-1 SF) vs. Devin Cole (18-9-1 MMA, 0-1 SF) and middleweights Adlan Amagov (7-1-1 MMA, 0-0 SF) and Ronald Stallings (9-3 MMA, 0-0 SF). A fifth main-card bout will be announced shortly, according to today's release.
Johnson, who missed nearly a year of competition after suffering a gunshot wound, had extended his win streak to seven fights before a recent loss to Shane Del Rosario in February. Cole, a decorated amateur wrestler and IFL vet, recently made his Strikeforce debut and suffered a unanimous-decision loss to Daniel Cormier at Strikeforce Challengers 13. It was his second straight loss following a five-fight win streak that included four knockouts.
Amagov, a Russian fighter, is undefeated (7-0-1) since losing his pro debut back in 2007. He looks for his sixth knockout win when he meets Stallings, an Ultimate Warrior Challenge vet and fellow Strikeforce newcomer who's earned stoppages in all nine of his career victories.
http://mmajunkie.com/news/23986/four...on-july-22.mma
---
And the hottie Sarah Kaufman is back. She obviously isn't the only rising star on this card. I hope she can build back to a title shot.
---
The Emoticon Guy
This is a really good card. Looking forward to watching Sarah Kaufman fight and also OSP v Cason.
---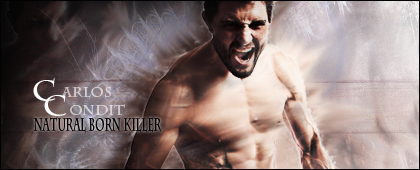 2012 FFL WINNER
CPL RECORDS
UFC 56-32-3 Strikeforce 10-4
Well as I said this is an all rising star fight card. Though Kaufman is a former champion but still a rising star. I think this is going to be a good fight overall as well as fight card.
---
The Emoticon Guy
What time does this start on the west coast?
---
Favorite Fighters:
1.GSP
2.Shinya Aoki
3.Miguel Torres
4.Lyoto Machida
5.Kenny Florian
Thank you sir
---
Favorite Fighters:
1.GSP
2.Shinya Aoki
3.Miguel Torres
4.Lyoto Machida
5.Kenny Florian
Here's how they apparently went down, prelims over and the main card still to go on Showtime:
Quote:
Cook stops Lanham in back-and-forth brawl

In the evening's final preliminary matchup, light heavyweights T.J. Cook and Lionel Lanham combined for an entertaining, albeit somewhat sloppy, one-round barnburner.

After both fighters through heavy shots in the pocket, an early right hand seemed to stun Lanham, and he was rocked several more times by uppercuts as he looked to score a takedown and slow the action. A second effort did see Lanham work to half-mount, and he earned a few seconds of rest after losing a mouthpiece.

Lanham landed a few punches from top, but Cook was able to scramble back up to the feet after missing with an armbar attempt. It was just the beginning of the back-and-forth action.

Cook again turned to the uppercut, and just as it looked like Lanham was going to go down, he returned several shots of his own and appeared to turn the tide. But in the final seconds, a crisp punch in the clinch saw Lanham hit the deck, and Cook pounced with punches that earned a just stoppage with only one second remaining on the opening-round clock.

Smith clocks Lagman in second

Middleweight Anthony Smith found it hard to pull the trigger early in his contest with opponent Ben Lagman, but when he did, he made a strong early claim for "Knockout of the Night."

In the opening frame, both fighters looked content to stand and trade, but Lagman remained the more active competitor, mixing in kicks and punches from various angles as Smith appeared to look for a homerun shot. Smith had a slick foot sweep late in the first, but Lagman popped back up his feet without taking much damage.

The moderate pace left the crowd calling for more action, and they would soon get it.

In the second, Smith came out a bit more aggressively, and a flying knee pushed Lagman into the cage. As he rebounded off the barrier, Smith blasted him with a straight right hand to the chin that left Lagman cold on the floor. Referee Josh Rosenthal pulled Smith away just 33 seconds into the frame.

After opening his career just 5-6, Smith (13-7 MMA, 1-0 SF) has now won eight times in his past nine fights. Seven-time King of the Cage veteran Lagman (6-2 MMA, 0-1 SF) falls to just 1-2 in his past three outings.

Cooper swarms Watson, earns second-round tapout

In lightweight action, grappling specialist Bill Cooper overwhelmed the previously undefeated Maka Watson with a non-stop barrage of submission attempts for finally earning the tapout in the second frame.

Watson was game early, stuffing a takedown attempt at the opening bell. But Cooper persisted with his forward progress and scrambled to the back in the early going. After Cooper violently dragged the action to the mat, Watson proved capable in defense, as he defended earnest rear-naked choke attempts for more than three minutes. Watson broke the hold and nearly locked out an armbar in the closing seconds, but Watson survived until the second.

He's immediately find himself in trouble again.

Watson again defended the initial rush from Cooper, but "The Grill" jumped the back and locked in both hooks. This time, the arm locked quickly under the chin, and Watson tapped as Cooper again pulled the action to the floor. The end came at the 2:39 mark of the second frame.

Cooper (2-0 MMA, 1-0 SF) remains undefeated two contests into his young MMA career. Watson (4-1 MMA, 0-1 SF) sees a four-fight win streak snapped as he loses for the first time as a professional.

Ford stuffs McLaughlin, cruises to decision win

In the night's first preliminary card contest, Brian McLaughlin looked crisp early, landing a few solid kicks to the body of southpaw Sterling Ford. But after landing a solid takedown and briefly taking the back, McLaughlin slipped off but left his hips on the mat as Ford stood over him and delivered punches for the remainder of the frame.

Round two opened in similar fashion, but referee Kim Winslow didn't let the action stay on the ground quite as long. McLaughlin was given a reprieve with a restart halfway in, but he looked fatigued, and Ford bloodied his nose with several crisp shots on the feet.

McLaughlin opened with a sense of urgency in the third, and a few more pounding body kicks echoed through the arena. But Ford refused to go to the ground and shucked off McLaughlin's telegraphed takedown attempts. There were Superman punches and spinning backfists, but none landed for the desperate McLaughlin. Instead, Ford simply cruised on the outside, just a little bit quicker and a little bit fresher through the final bell.

When the scores were read, Ford was awarded a unanimous-decision win, 30-27, 29-28, 30-27.

Ford (13-4 MMA, 1-0 SF) extends his win streak to six fights. Meanwhile, McLaughlin (6-2 MMA, 0-1 SF) falls to just 1-2 in his past three fights, though both losing results came via decision.

OFFICIAL MAIN CARD RESULTS

*

OFFICIAL PRELIMINARY CARD RESULTS

* T.J. Cook def. Lionel Lanham via TKO (punches) - Round 1, 4:59
* Anthony Smith def. Ben Lagman via knockout (punch) - Round 2, 0:33
* Bill Cooper def. Maka Watson via submission (rear-naked choke) - Round 2, 2:39
* Sterling Ford def. Brian McLaughlin via unanimous decision (30-27, 30-27, 30-27)
http://mmajunkie.com/news/24514/stri...al-results.mma
---
Texas has an unbelievably pathetic and incompetent athletic commission. They can't even get the number of minutes in a round right.

The fight was scheduled for 13 minutes.
---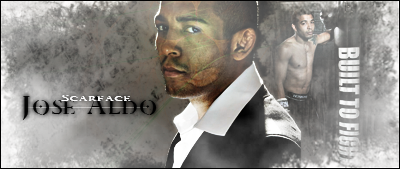 Videos of the fights from the main card, I don't know how long they'll stay up on Youtube.













---
Currently Active Users Viewing This Thread: 1

(0 members and 1 guests)
Posting Rules

You may post new threads

You may post replies

You may not post attachments

You may not edit your posts

---

HTML code is Off

---