James Toney and Ken Shamrock nearly fight at press conference
---
If Shamrock is ACTUALLY thinking of standing with Toney, he's even dumber than I thought. Sadly, I think he is.
Disappointed he didn't use "I will beat you into the living dead"
---
Thanks to limba for this AWESOME sig
Ken's a moron if he plans to stand with Toney for more time than it takes to bring the fight to the floor.


He's going to get beat to death.
---
sakurabushidokan.homestead.com
Ken won't stand with Toney. If he does someone get him commited to the insane asylum.
---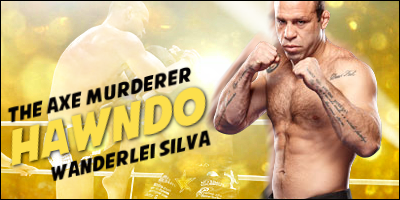 Thanks to Leakler for the sig
MMA Fanatic
Join Date: Jun 2011
Location: Gaylord, MI, USA
Posts: 4
What a waste, this fight is worthless. I hope he does stand with him and get knocked out. Then retires for good.
Ken should take James Toney if he fights smart. But I have a feeling he will be stupid enough to stand with James Toney.
Shoot Kenny boy, Shoot! Make us proud and go out on a high note. Make a mockery of Randy's win!

/wishfulthinking

This should be a fun minute or two.
MMA Fanatic
Join Date: Jun 2011
Posts: 14
I agree with you's I think that Ken is stupid enough to try and stand with him, and he will get battered, easy one for Toney in that case!!
MMA Fanatic
Join Date: Nov 2010
Posts: 81
wow, am I not looking forward to this. No, actually I'm not. This is going to be horrible for MMA.

Couture showed Shamrock the perfect game plan to beat Toney. I really Hope Shamrock is just talking up the fight. I really hope He's not stupid enough to stand with Toney. I think he may be though.
Two extremely irrelevant people in the MMA world who are too old to be fighting, are fighting in an event that doesn't even have an article on Wikipedia, makes this fight about as useful as a cock flavored lolly pop (thank you, Dodgeball).
I really hate to say this but...
i think ken is going stand because his knees are shot. he no longer has the power to get the take down in his legs due to a combination of age and surgeries he has had.
i always like ken and in his prime i think he was one the greatest of all time but he is too old and injured to do anything these days.
---
"The fat man flies at midnight"
Currently Active Users Viewing This Thread: 1

(0 members and 1 guests)
Posting Rules

You may post new threads

You may post replies

You may not post attachments

You may not edit your posts

---

HTML code is Off

---