Quote:
The overhand right is taking this fight ladies and gentlemen.
Fedor's or Hendo's?
---
Quote:
Fedor's or Hendo's?
lol, either?
---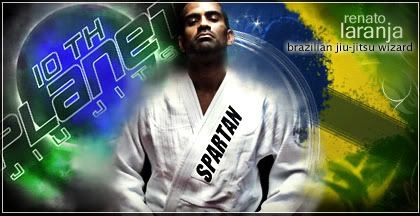 "You have a big word for a guy who don't have a gi right now." - Renato Laranja
Yeah, he is by no means a technical puncher. He is more of a full power puncher. And the thing is he never tires from it.
---
The Emoticon Guy
Hendo is smaller and older but I think this is his fight to lose. His age is not apparent yet and I worry about Fedor's mental state. Fedor has no steam going into this fight.
---
I think Henderson is very similar to Randy Couture in terms of genes. They both hit the jackpot in that they are older but still going. And I agree that Fedor has very little steam.
---
The Emoticon Guy
I'm kinda interested in this fight, but simply because there'll be two legends fighting each other.

Other than that, I'd consider this as a boring one-dimensional fight, but hey, Fedor's fights are always pumped up and interesting to watch. However, I expect Fedor to win by submission in the second, but still, Hendo's right hand is like a thunder from the sky and if he catches Fedor it'll be over.
Yeah, I like the legend versus legend concept. I do agree though that this fight is one dimentional as well. Both men can punch though.
---
The Emoticon Guy
Jesus, i have so much respect for Dan Henderson it is ridiculous. However, i have mixed feelings about this fight. On one side, Hendo has a power you cant ignore, even if he's a little bit outweighed, and if his big right hand lands its goodnight for Fedor no doubt. As much as i want Hendo to win, even if he does that makes this Fedor's third loss in a row and everyone will start to say maybe Fedor's career is over and that he is not as good as he used to be blah blah blah. Hmmmmm..
---
HW: Alistair "THE DEMOLITION MAN" Overeem
LHW: Machida - Hendo
MW: Bisping - Vitor - Cung Le
WW: Nick Diaz - Condit
LW: Nate Diaz - Maynard - Thomson
FW: Jose Aldo - Cub - Conor Mcgregor
BW: Miguel Angel Torres - Pickett
FLY: Uncle Creepy
The thing i like about this fight is the potential to see one of their KO faces, i like both so i'm not hating but i wouldnt mind seeing Fedor or Hendo pulling a KO face.
Well you may not see either of their knockout faces. This fight could go the distance you know. It's happaned before with both men.
---
The Emoticon Guy
Currently Active Users Viewing This Thread: 1

(0 members and 1 guests)
Posting Rules

You may post new threads

You may post replies

You may not post attachments

You may not edit your posts

---

HTML code is Off

---