Can I sign up please?
---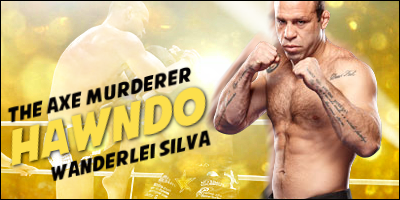 Thanks to Leakler for the sig
Signed you up
, any questions about what's said in the first post of the thread just let somebody know.
---
I'll sign up. I won't have my picks till next week probably though.
---
Will make predictions for credits. Please, I'm so broke.
Im calling out Hawndo
---
Member of the Anti-Fitching Society. Stop Fitching and Fitchery in MMA now!
-------FREE CHARLIE Z-------
FFL
'Roudy' Ronda Rousey, Fabricio Werdum, Vyacheslav Vasilevsky, Eric Koch, Alexander Sarnovsky
I want my belt back!!
---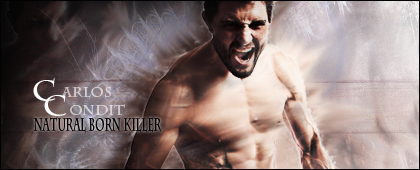 2012 FFL WINNER
CPL RECORDS
UFC 56-32-3 Strikeforce 10-4
You're not terribly important to me

Join Date: Jul 2010
Location: Sell me this pen
Posts: 15,507
Quote:
I want my belt back!!
you aint getting that belt back while im in the way. maybe if you lose by less than 40 ill give you the first shot, and dont you laugh toxic your next
---
Jim Norton
Nick Dipaolo
Dave Attell
Dave Chappelle
Bill Burr
Joey Diaz
Colin Quinn
Bob Kelly
Rich Vos
Patrice O'Neal
Louis CK
Thanks for signing up, everybody.
Strikeforce Pick 'em: Fedor vs Henderson Matchups
Ladies and Gentleman,
it's Showtime, here we go

with the main event of the evening. 3 rounds of fighting, in the Strikeforce Pick 'em League! Introducing first, in the red corner...the #1 contendor from England... hixxy! His opponent across the cage, fighting out of the blue corner... hailing from ... Gold Coast, Australia... UFC_OWNS!
Pick 'em rules are on the front page, good luck to you both...
Main Event
hixxy
(5-1) vs
UFC_OWNS
(2-3)
Strikeforce CPL GP

Machida Karate
(5-1) vs
BobbyCooper
(2-4)
Ruckus
(3-3) vs
Bknmax
(4-2)
kantowrestler
(3-2) vs
dudeabides
(2-4)
Couchwarrior
(3-3) vs
limba
(3-3)
Our main card has the rest of the matchups, don't sleep on this card. The signups are still open and every 2 people that sign up before Saturday night will be placed on the undercard.

Main Card
Ape City
(2-1) vs
Big_Charm
(2-2)
pipe
(2-3) vs
Hawndo
(0-0)
AlphaDawg
(1-2) vs
slapshot
(0-1)
St.Paul Guy
(0-0) vs
KillingRoad89
(2-2)
Remember, picks must be sent by Saturday Jul. 30th at 7:30 PM Eastern or by the time the prelim fights start.
Send a pick for every main card fight, and for your choice of two prelim fights. Don't forget to take note if the fight card changes, if so just pm your picks to me again. Thanks to limba for making the GP graphics.
---
I'll play. This is open to non-paid members yes?
---
Sig credit: MC
~ Lifetime Membership sponsored by RustyRenegade ~
Quote:
I'll play. This is open to non-paid members yes?
yes sir
Is this your first ever main event OWNS? I feel so sorry for you, you will never want to main event ever again after i smash your aussie face into pieces and send you back home looking nothing like the photo on your passport. Hey you might not even get passport control with your disfigured face.
---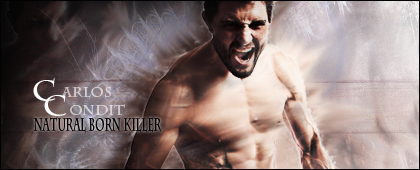 2012 FFL WINNER
CPL RECORDS
UFC 56-32-3 Strikeforce 10-4
Currently Active Users Viewing This Thread: 1

(0 members and 1 guests)
Posting Rules

You may post new threads

You may post replies

You may not post attachments

You may not edit your posts

---

HTML code is Off

---