Strikeforce Pick 'em: Fedor vs Henderson
---
This is a signup thread for the next Strikeforce event which takes place in three weeks, Saturday Jul. 30th at 7:30 PM EDT. The main event is a HW battle between Fedor Emelianenko and Dan Henderson from the Sears Centre Arena in Hoffman Estates, IL, USA.
Anybody who likes Strikeforce can sign up, even if they have not played so far. Details on how to pick are below, same format used for UFC events in CPL. Except for one thing... you send a pick for every fight on the main card, but only for two of the fights on the preliminary card.
The scheduled fights include:
Quote:
MAIN CARD

* Dan Henderson vs. Fedor Emelianenko
* Marloes Coenen vs. Miesha Tate
* Tim Kennedy vs. Robbie Lawler
* Paul Daley vs. Tyron Woodley
* Tarec Saffiedine vs. Scott Smith

PRELIMINARY CARD

* Gesias Cavalcante vs. Bobby Green
* Eduardo Pamplona vs. Tyler Stinson
* Alexis Davis vs. Julie Kedzie
* Derek Brunson vs. Lumumba Sayers
* Bryan Humes vs. Gabriel Salinas-Jones

You can send picks whenever confident with the fights. The picks should only be pm'd once unless they add, drop or change a fight on the main card. The offcial card can be seen
HERE.
If someone signs up and fails to send their picks, they lose their matchup and won't be cleared to fight at the next event. The deadline to send picks is when the Strikeforce event begins, approx. 7:30 PM EDT in the US.
On how to pick fights:
Quote:
Select the correct fighter: 10 points
Select the correct method of win: 5 points
Method includes Submission, KO/TKO and Decision.
Select the correct round of win: 3 points
If you select the fight to end by decision then you must choose either unanimous, split or majority instead of a round. If you want to predict a rare outcome such as a DQ or a draw you may do that as well. For the DQ, include the name of the winning fighter and the round it occurred, and for a draw include the type of draw the decision was (unanimous, split or majority).

In addition you can earn bonus points for EACH fight by putting the fights in order from your most confident pick to your least confident when you PM them. If there are 10 fights on the card then your most confident pick could earn you an extra 10 points if you get it correct.
The Strikeforce CPL Grand Prix is in the 2nd round at this event. The 8 members already listed below are competing at this event.
Main Event
Results pg. 8
hixxy (5-1) vs UFC_OWNS (2-3)
Strikeforce CPL GP
Machida Karate (5-1) vs BobbyCooper (2-4)
Ruckus (3-3) vs Bknmax (4-2)
kantowrestler (3-2) vs dudeabides (2-4)
Couchwarrior (3-3) vs limba (3-3)
Main Card
Ape City (2-1) vs Big_Charm (2-2)
pipe (2-3) vs Hawndo (0-0)
AlphaDawg (1-2) vs slapshot (0-1)
St.Paul Guy (0-0) vs KillingRoad89 (2-2)

Members Signed Up

KillingRoad89
St.Paul Guy
AlphaDawg
Hawndo
Ape City
pipe
UFC_OWNS
Big_Charm
slapshot
hixxy
Machida Karate
BobbyCooper
Ruckus
Bknmax
kantowrestler
dudeabides
Couchwarrior
limba

Thanks for signing up everybody and a big thanks to limba! I probably don't need to tell you, but the GP trophy and brackets were all made by him. Picks due
Jul. 30th by 7:30 PM Eastern.
Any questions, just ask!
---
Looks like its our second dance but now in SF. Lets do this Bobby boy!
---
Sig credit to my Homie! limba!
Uncrowned P4P Kingpin
Jon "Bones" Jones
WAR ANTHONY PETTIS! WAR HENDERSON!
If I luck out and beat kanto I get the winner of limba vs the Couchwarrior. Uh oh...
---
Im in! Was gonna fight OWNS at this event, but it looks like he has already been shut up, and banned..
---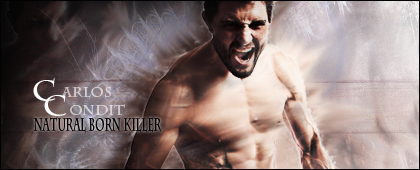 2012 FFL WINNER
CPL RECORDS
UFC 56-32-3 Strikeforce 10-4
Seriously, what are we 4-3 (you lead), not what I call domination. And its your turn to lose anyway. Nothing personal, just business homie.
---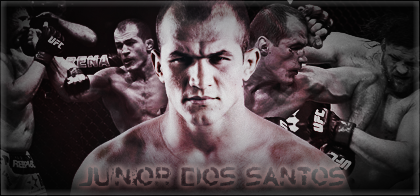 There room in here for another player? If so Im in.
---
sakurabushidokan.homestead.com
Signed you up. People can still join up until the 30th, same day they have to send picks by. You and hixxy are the only people not already in the tourney that have signed up so far though.
---
Quote:
Seriously, what are we 4-3 (you lead), not what I call domination. And its your turn to lose anyway. Nothing personal, just business homie.
Domination no Destruction after this card Yes
I was gonna fight OWNS at this event.. Any idea how long he is banned for Dudeabides?
---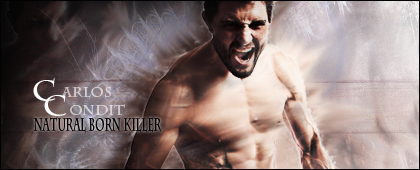 2012 FFL WINNER
CPL RECORDS
UFC 56-32-3 Strikeforce 10-4
Currently Active Users Viewing This Thread: 1

(0 members and 1 guests)
Posting Rules

You may post new threads

You may post replies

You may not post attachments

You may not edit your posts

---

HTML code is Off

---