Alistair Overeem Out of Strikeforce Grand Prix; Replaced by Daniel Cormier
---
Quote:
And just like that Alistair Overeem is out of the Strikeforce Heavyweight Grand Prix.
The current Strikeforce heavyweight champion has been removed from the tournament and will be replaced by Daniel Cormier, who will now face Antonio 'Bigfoot' Silva, currently rumored for Sept 10.
The news was confirmed to MMAWeekly.com by sources close to the situation on Monday. Tatame.com first reported the switch.
Overeem stated on Monday that he had been approached to fight on the Sept 10 card, but wasn't prepared to accept the timing of the bout.
Instead, Overeem will be removed completely from the tournament and will be replaced by undefeated American Kickboxing Academy fighter Daniel Cormier.
Cormier last fought in June on the same card as Overeem where he dominated Jeff Monson for three rounds en route to a lopsided decision win.
The former Olympian will look to keep his record perfect when he takes a dramatic step up in competition to face Silva in September.
As for the future of Alistair Overeem, that remains to be seen. While he is out of the tournament for now, there's been no word from Zuffa or Strikeforce officials if he will remain in the company or what the recourse for this situation will be.
http://mmaweekly.com/alistair-overee...daniel-cormier
Words dont describe how ****ed off this makes me..
---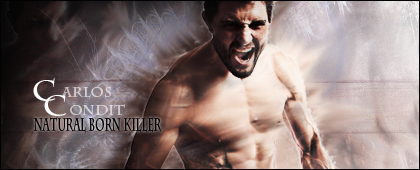 2012 FFL WINNER
CPL RECORDS
UFC 56-32-3 Strikeforce 10-4

Join Date: Apr 2010
Location: Gods country
Posts: 4,524
No link? It'll be hilarious if Cormier wins the whole thing
Edit:Nevermind, there's the link
no ******* way! this sucks. Now I say Josh Barnett wins easily.
This mean Overeem will cross over to boxing to fight a Klitschko?
Man ... honestly I don't know if Cormier can win this fight. Bigfoot is an absolute monster ... really looking forward to it though
---
Thanks to limba for this AWESOME sig
Oh well.

Bigfoot definitely should take it...perhaps even the whole tournament. The SF tournament lost meaning months ago though to be honest.
---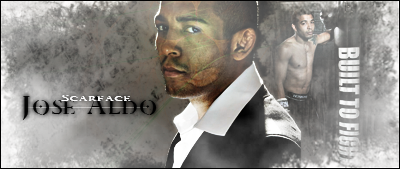 Damn Zuffa, way to screw one of your biggest names in the fighting world over :/
This tournament sounded to good to be true when it was announced, when Zuffa bought SF we got a glimpse of hope for things going smoothly - and then this kinda crap happens :/
Not cool Zuffa, not cool
---
Somebody on this forum (who shall remain nameless) broke this story hours before the news websites....
Overeem is still under contract and will fight in Strikeforce again says White:
Quote:
While Alistair Overeem (35-11 MMA, 3-0 SF) will no longer compete in Strikeforce's heavyweight grand prix, he will compete again under the promotion's banner.
MMAjunkie.com (
www.mmajunkie.com
) today confirmed with UFC president Dana White that the Strikeforce heavyweight champion is still under contract with the promotion and will return to action when a nagging tor injury is healed.
"Sept. 10 was the date Showtime wants us to go, so it's the date we've got to go," White said. "It's unfortunate that Alistair is unavailable, but situations like this are why there are alternates in the tournament."
Overeem today revealed on MMA Fighting's "The MMA Hour" that the promotion requested he return to action against Antonio "Bigfoot" Silva (16-2 MMA, 3-1 SF) on Sept. 10. However, the Dutch striker said he asked for more time and preferred an October booking.
With the company planning for a September event to host the promotion's heavyweight grand prix semifinal bouts, some obvious tension was built. Overeem said the company threatened his release even before today's official announcement.
"What's going to happen next, I don't know," Overeem told MMA Fighting. "I've had some threats of cutting me out of the tournament if I don't participate. I don't know if they're going to do it."
Overeem's publicly stated position was that the Sept. 10 date was too soon to return to action and that he needed time for a broken toe to heal.
MMAjunkie.com learned from several sources that Overeem may be posturing in hopes of better terms on a new contract. It's believed his current Strikeforce deal has just one fight remaining.
However, White declined to comment on any potential ongoing negotiations.
According to the UFC boss, it's simple. Overeem is hurt, but the show must go on.
"Overeem is under contract, and when his pinky toe heals up, we'll get him another fight," White said.
http://mmajunkie.com/news/24461/whit...-toe-heals.mma
---
Sig credit: MC
~ Lifetime Membership sponsored by RustyRenegade ~
Pinky toe..
That seems to be a bit of a tongue-in-cheek, subtle diss on Overeem.
Well at least he isn't getting cut.
But yeah this is why tournaments are usually not good ideas and never seem to work.
---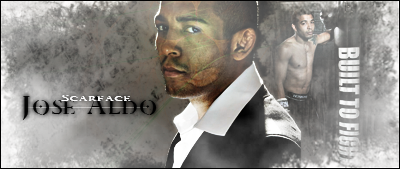 Join Date: Apr 2010
Location: Gods country
Posts: 4,524
Quote:
Pinky toe..
That seems to be a bit of a tongue-in-cheek, subtle diss on Overeem.
Well at least he isn't getting cut.
But yeah this is why tournaments are usually not good ideas and never seem to work.
Unless it's an actual tournament where all fights happen the same night. Not some glorified contenders bout that is misleadingly titled grand Prix Tournament over and over.
I also found the pinky toe comment funny
---
If a law is unjust, a man is not only right to disobey it, he is obligated to do so. ~ Thomas Jefferson
Sig by D.P.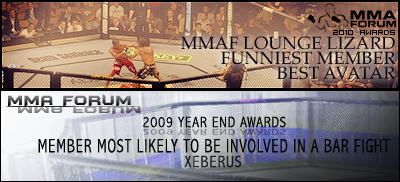 Currently Active Users Viewing This Thread: 1

(0 members and 1 guests)
Posting Rules

You may post new threads

You may post replies

You may not post attachments

You may not edit your posts

---

HTML code is Off

---