Well knowing Silva's chin that wouldn't be surprising. Cormier is a man who had his health allowed it to become a lighheavyweight and Silva was almost knockedout by a lightheavyweight. So Cormier just needs to utilize his striking and wrestling.
---
The Emoticon Guy
Quote:
am I the only one?

I honestly believe he can win this. I not at all impressed with Josh Barnett and Bigfoot Silva I have a feeling will be exposed real soon.

War Cormier...
As do I - I see him winning this if he plays it smart (which he has proven he can do, ala vs. Monson) and mixes up his ever-improving striking with his sick wrestling, he can keep Bigfoot guessing all night. I don't see him finishing Silva but I do see him winning every round.
I have been impressed with Silva, especially in Fedor fight. In rd1 he proved he wasn't afraid to stand and bang with someone who has dangerous KO power, and in rd2 he showed his sick ground control and his ability to use his immense size to his advantage.
If Cormier can, as I said, mix things up and gain top position I see him controlling the big man and wearing him out. He just CANNOT get caught on the bottom though 'cause it'll be all over for him.
---
Thanks to limba for this AWESOME sig
Yeah, a combination of striking and wrestling should take out Silva. Cormier is only going to get better afterall and this will help him. I don't agree however that he can't finish Bigfoot.
---
The Emoticon Guy
Lightweight
Join Date: Oct 2008
Location: Trinidad and Tobago
Posts: 1,738
Flyweight
Join Date: Sep 2011
Posts: 244
I admit I am quite disappointed when I first learned that Cormier has to step in for Overeem In this heavyweight grand prix.

But after watching his performance against Big Foot, this kid is for real. Those strikes when combine with his wrestling background make him dangerous in every position.
He impressed me against Monson but after last night, I'm a BIG fan. He uses wrestling in what is IMO the best way for MMA; a backup. His hands are getting GOOD and he makes a point of using them. When his opponent wants out but can't take Cormier down, they crumble mentally and Cormier can go to town. If the fight does hit the ground, just getting position on Cormier is going to be hell.

Awesome fighter, wrong side of 30 but he'll go for a while yet.
---
I really started to take note of Cormier when he picked Monson apart, but last night made me a fan. What a great fighter and athlete.

Also, this fight goes to show what Fedor could have very easily done if he had fought Silva with a bit of common sense, and used superior technique to take him out. Instead Fedor slugged it out and exposed himself to takedowns and of course in that case the bigger man prevailed.

Cormier is a huge threat. Good standup and elite wrestling - very difficult to deal with.
He did very very well, looks like a top 5 HW for sure I think.

If he wins this GP his next fight should be Werdum, since Overeem gave him a free pass past Werdum in this GP, if he wins he should have to face him just to settle the score and see if he would have made it through the first round without the help of the Reem.
---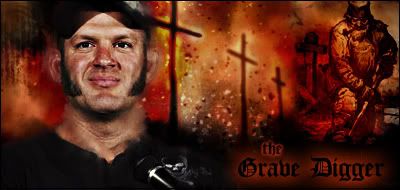 Currently Active Users Viewing This Thread: 1

(0 members and 1 guests)
Posting Rules

You may post new threads

You may post replies

You may not post attachments

You may not edit your posts

---

HTML code is Off

---