Bantamweight
Join Date: Jul 2010
Posts: 769
Quote:
Fedor just got KNOCKED OUT by a guy that fights 2 weight classes below him. He is beyond done. I've never seen anyone fall this fast or this hard. This is worse than Liddell's fall from grace. I'm seriously wondering if he was grossly overrated to begin with.
This. I did bet on Hendo, so i dont care :P
I almost freaked out when Herb stepped in, then I saw the replay and it was a great stoppage. Yeah he rolled over but he was OUT.

Sad but Fedor's time is done, end of an era.
---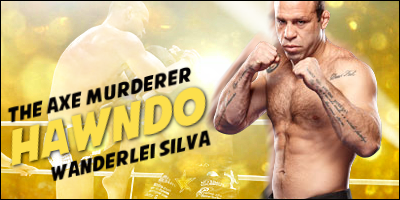 Thanks to Leakler for the sig
yeah, fedors time is over. the era of a legend.

awesome win by hendo though... nothing but respect to both fighters. awesome legends and both are deserving all the best
Featherweight
Join Date: Apr 2010
Posts: 1,191
First time I watched it I immediately thought 'oh god, that is a terrible stopage, everyone is going to say its early etc' But after the replays it's a great stoppage and Herb shows again why he should be reffing every fight possible. At the moment Herb first stops the fight fedor is out and taking more punches. Alot of fighters come around quick and automatically defend themselves, but if you are out its over for the most part. Apart from Kongo
Featherweight
Join Date: Aug 2009
Posts: 1,297
After Kongo vs Pat Barry I must say that was an early stoppage.

Join Date: May 2008
Posts: 11,374
Herb Dean jumped in when Fedor fell face-first to the mat completely limp...did his job well.
I guess Fedor didn't learn from the Werdum fight. He got overly aggressive when he knocked his opponent down and it cost him again.

He was out, you don't fall on your face like that and leave your arms by your side.
Quote:
The mystique of Fedor is prominently displayed here despite the result of the fight. The man was clearly ko'd, but he still managed to regain consciousness and continued to defend himself. He may technically lose fights, but the Russian Cyborg cannot be killed.
And yet people talked shit about Liddel getting ko'ed in the same way against Rampage...
Anyways, Fedor fanboys are in full effect STILL on youtube. Guy called me an idiot for saying Fedor went limp LOLOL
...Unreal. It couldn't have gone down in any better way for the 2 legends. Both came out-swinging. Dan more cautious. Fedor looping, aggressive hooks- was brawling. Charging into Dan- Fedor got sent back quick with Hendo's left hook. I knew Hendo's clinch would work well. Ummmm- The last sequence dropped everyone's jaw. Fedor's big overhand right and left hook dropping Dan- but Hendo didn't seem hurt. Henderson's quick slip out--and that under the right armpit uppercut that dropped and flattened Fedor. He went limp from that shot and Dan followed up with 2 big right hands. Fedor recovered quickly but by then Herb was already stopping it...

P.S. I wonder if Ref Dan Miragliotta would have let it the fight go? He let Kongo go limp twice and turned out to be a gem of a call. Just speculation...
---
Last edited by BrutalKO; 07-31-2011 at

12:59 PM

.
Currently Active Users Viewing This Thread: 1

(0 members and 1 guests)
Posting Rules

You may post new threads

You may post replies

You may not post attachments

You may not edit your posts

---

HTML code is Off

---