I was going to argue that it was one of the worst stoppages ever.

Now I've come to realize that it was a good stoppage, but it still sucks because I wanted to see these two fight a bit more.
---
Rookie Hammer Squad 2015
Frankie Edgar - Dominick Cruz - Jorge Masvidal - Cat Zingano - Holly Holm
Quote:
Live I thought the stoppage was a disgrace and was incredible pissed. On slow motion replays... yeah he was out. Lame.

Awesome job by Hendo. Gutted for Fedor.
Me too, I completely missed the uppercut under the arm and thought Dan had just pushed Fedor into the mat and was like WTF what is Herb doing in there? And I'm a huge Henderson fan. Once they showed the replay though I didn't doubt Herb made the right call. I honestly think the only reason Fedor got a chance to flip over is that Herb stepped in and pushed Dan aside while he was still throwing, so it took some off the shots. I don't think Fedor would have recovered, he didn't roll to guard or anything, like he could get an armbar. He rolled right over face up, back flat on the mat.
Also, I said this after Diaz and Daley, just because the two guys are putting on a great fight and we want to see it go longer, a good stoppage is a good stoppage. You can't allow a guy to take unneeded punishment just to keep a good fight going. But I would have liked to see more fight, in both Fedor v Henderson and Diaz v Daley, but the stoppages needed to happen.
---
Think. It Ain't Illegal Yet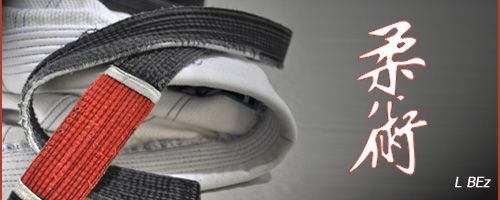 "Discipline Hurts Less Than Regret"
MMA Fanatic
Join Date: Mar 2010
Posts: 10
If fight was stopped after the uppercut, i wouldn't argue. But stopping it after few shots in the back of the had and just when Fedor started recovering, not so sure...
---
Last edited by satanius; 07-31-2011 at

01:21 PM

.
Quote:
Not to rain on anyone's victory march but......Fedor should have won by DQ those looked like Flagrant KO shots to the back of the head.....
Agreed. Even after those ridiculous shots to the base of Fedor's brain, he still woke up and rolled into guard. Imagine what he would have been able to do to defend himself had he not been hit in the back of the head like that.
I think a DQ of Hendo would have been a nice example for all those guys out there that simply "can't control themselves" when they drop someone. Maybe they would develop some self restraint if they knew that they could lose the fight because of it.
It is like Johnny Hendrick win over Amir. One good punch, followed up by several illegal shots to the back of the head.
---
Watch after the uppercut from the scramble. He is out COLD. He faceplanted it for gods sake. The next punch turned his lights back on but the fight actually should have been stopped when Fedor faceplanted it because he was KO'd. It was not an early stoppage and proof that Fedor has been overrated for a very long time. And I really don't want to hear anybody say he is not in his prime. He is only 34 and got beat by a 40 year old middleweight. Although this does cement Henderson as one of the very best to ever fight in MMA.
---
Top 10 Favorite Active Fighters
Anderson Silva
Jon Jones
Anthony Pettis
Pat Barry
Matt Mitrione
Gunnar Nelson
Mark Hunt
Carlos Condit
Chris Weidman
Rory MacDonald
Quote:
Not to rain on anyone's victory march but......Fedor should have won by DQ those looked like Flagrant KO shots to the back of the head.....
Matt Hamill, is that you?
---
Thanks to limba for this AWESOME sig
Quote:
Originally Posted by
Indestructibl3
View Post
Matt Hamill, is that you?
lol.
Btw.. your avy reminds me of wallE
\]
aww clearly your avy isnt EVE.
---
Everybody is ****ing nuts. This was a war off the shore and I thought it was a fine stoppage. DQ? GTFO, trolls.

People be overreacting in every direction including myself.
Currently Active Users Viewing This Thread: 1

(0 members and 1 guests)
Posting Rules

You may post new threads

You may post replies

You may not post attachments

You may not edit your posts

---

HTML code is Off

---