Is the end near?
---
Hear me out rough times are a coming.In the last little bit, Diaz took off to cut to the front of the line to be GSP's punching bag, Overeem was cut and both Fedor (who may be retired) and Dan Henderson are without contracts,. Rough days for SF right now and its definitively not business as usual. On top of that you have Cung Le saying he only wants to fight in the UFC, Gilbert Melendez with hardly a credible challenger in sight and a burning desire to follow in Diaz's foot steps. A HW tournament that lacks any star power with the biggest names all gone. (Fedor and Overeem). The biggest name in the tournament is a repeat offender for steroids. The star womens champ (Cyborg) is gone SF is hurting more right at this moment than they have in years, they needed Fedor to rebound, they needed Dan to lose so they could resign him easier, they needed Overeem in that GP. They are just running on fumes right now and good fights won't help them they need names.
---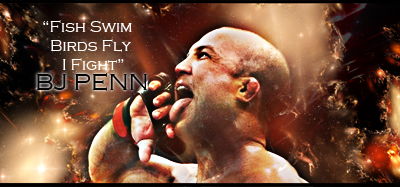 "If you get hit and it hurts hit him back you not knocked out yet."-Joe Doerksen
The Toxic Terrors (FFL)
Demetrious Johnson*Eduardo Dantas*Emanuel Newton*Will Brooks*Michael Page
Super Heavyweight

Join Date: Sep 2008
Posts: 4,364
The end was near when the UFC purchased SF. The happenings after this point have just solidified that SF's short future.
All I can say is that SF made the right move to sell months ago. They knew the Grand Prix was the final straw. Their divisions aren't deep enough. The HWs have all fought against each other so they had no choice, but to run a tournament.

Expect a full assimilation and consolidation by the end of the year.
Yep. Strikeforce has been on life support since before Zuffa even purchased it, and virtually everything that could go wrong for them has. I really enjoy watching strikeforce, but I would probably rather see 15-20 of their guys go to the UFC.

At some point they will just run out of fighters that can "sell" a card. Fedor, Reem, Diaz, and maybe Hendo and Gil are gone. I'm not sure they are a better overall org than Bellator right now....


End of the year is my guess.
---
Sig credit: MC
~ Lifetime Membership sponsored by RustyRenegade ~
probably.... but i think i said this when i posted here more often during the purchase.... id like to see them keep te Challangers Series on Showtime, use it for the womens MMA too. absorb the champions to the UFC, but use StrikeForce as a tournament along side it. so you can still have a UFC champion, a StrikeForce GP winner who can then be next in contention for UFC title. Showtime gets the Challengers series it has so far, gets the GP fights with exception maybe of final.... just throwing that out there... Women can be on all the showtime cards, title fights on the GP shows to get views... and then when hyping a fight you can still say so-n-so was a StrikeForce Tourney winner.... Showtime get alot of the same fightes they got now, UFC keeps the PPV market they got.....
---
Made by DP
R.I.P. Evan Tanner, you will be missed....
WWNPHD?
Strikeforce will keep going until their contract with Showtime expires.
---

Fedor, Mir, Lytle, Serra, Hendo, Chuck, Minowaman, Maynard, Forrest, Hunt
Pickett, Cerrone, Matt Brown, Bisping, Weidman, Barnett, Lawler


Anybody picking up losses in Strikeforce will be out of a job soon... I see the axe dropping on this whole org..
---
_RIVALS TOP 10

ANDERSON "THE SPIDER" SILVA
JAKE SHIELDS
NICK DIAZ
EDDIE ALVAREZ
JUNIOR "CIGANO" DOS SANTOS
GILBERT MELENDEZ
MAMED "THE CANNIBAL" KHALIDOV
HECTOR "SHANGO" LOMBARD
CAIN VELASQUEZ
GEGARD "THE DREAM CATCHER" MOUSASI

Thing's certainly aren't too bright right now, yeah. Still in awe that Henderson beat Fedor.
I had a bad feeling as soon as Dana said " business as usual" knowing Dana.
Currently Active Users Viewing This Thread: 1

(0 members and 1 guests)
Posting Rules

You may post new threads

You may post replies

You may not post attachments

You may not edit your posts

---

HTML code is Off

---