Zuffa Cuts Golden Glory Fighters: Coenen, Valentijn Overeem, and Einemo
---
From MMAJunkie:
Quote:
Originally Posted by MMAJunkie
Zuffa LLC officials have purged former Strikeforce champ Marloes Coenen, Strikeforce's Valentijn Overeem and the UFC's Jon Olav Einemo from its stable of fighters.

That's the word from Martijn de Jong, the fighters' head coach at Golden Glory, who today tweeted the news.

The trio of fighters joins fellow Golden Glory fighter and Strikeforce heavyweight champion Alistair Overeem, who was released this past week.

Zuffa officials haven't publicly announced the newest releases. And though Coenen, Valentijn Overeem and Einemo all are coming off losses, their releases appear tied to Alistair Overeem's.
We've seen this before from Zuffa with Fitch and AKA in 2008:
http://sportsillustrated.cnn.com/200...fc-cuts-fitch/
It'll be interesting to hear the details of what happened. Zuffa and Co. were thugs w/ AKA re: the image rights for life, so I can only imagine how the negotiations went down here. Then again, Overeem has fought what, 3 times in 10 years [obvious exaggeration keyboard warrior... move your mouse away from the neg rep)?
Getting rid of Coenen though is shooting themselves in the foot for the women's division. It's so shallow, you couldn't make a kiddie pool with it.
Saw another thread about this in the UFC section after I made this thread. Please merge.
Can still blame Scott Coker for all this bull sh1t seriously, fcuking greedy fat pig sold out what was a rising promotion that treated fighters with a little dignity and honour and now look at it just a few months later.

The greed of that fat pig disgusts me seriously the guy had to be worth more than his far share of dollars anyway, he cant have been strapped for cash or needy in anyway what so ever, I doubt he would have ever from now till the day he dies have needed more cash than he already had before he sold out, yet that was not enough obviously for that greedy fat fcuk

Fcuk you Scott Coker, Fcuk your Promotion, I hope you enjoy the rest of your days laid out with a stable full of hookers waiting to suck your cock because god knows you have to pay for sh1t like that cos no way on earth would you ever attract a fit women to get down on you any other way, without the cash we all know best you could do would be a retarded size 24 smelly fat slag desperate enough to take whatever she could get. But know this all the money in the world is not going to chance the fact you are just a little fat ugly greedy scumbag.
---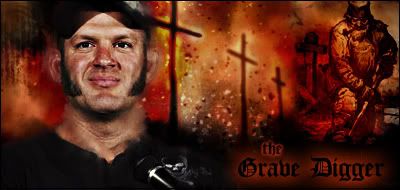 Join Date: May 2008
Posts: 11,388
Good call on Zuffa's part....

....the Womens division was getting too overcrowded anyway, especially for a can like Coenen(!)

Zuffa are effectively ruining Women's MMA bit by bit, this is a seriously shitty move, this is people's employment and quest for a meaningful legacy they are playing with! This is the fighters lives! Their WHOLE lives they're messing with!
Heavyweight

Join Date: Sep 2007
Posts: 3,705
Marloes Coenen cut by Zuffa...uhh
---
I'm not that big into womens MMA but she just lost her belt and is probably one of the better female fighters in MMA. I don't understand why they cut her, not to mention she is good looking, despite that horrible tattoo.
Bantamweight
Join Date: Mar 2010
Posts: 786
She trains out of Golden Glory.

Did you forget Dana cut Cain Velasquez and Josh Koscheck (and the rest of AKA) because Jon Fitch wouldn't sign his lifetime image rights to Zuffa for peanuts?

Join Date: May 2008
Posts: 11,388
Dana is out to wreck Women's MMA because the soft-hearted mainstream media won't like the sight of women fighting. I am fuming a champ lost in the CHAMPIONSHIP ROUNDS yet is so, in the eyes of Zuffa, easily disposable in a division lacking great fighters like Coenen.

Dana continue with the Women's MMA, it's as awesome as the guys and it's not going to get you into New York any easier!

You stupid, chubby muppet!!!
I raged when I saw this. How can a fighter who was a champion in their last fight get cut? I could see if it was a bad fight or if it was one sided but no. It was a good fight and it was very competitive. I even had Coenen up on the score cards. Not to mention the division is already a wasteland as is.

Very bad decision by Zuffa.
---
Will make predictions for credits. Please, I'm so broke.
The fact is Overeem has basically held the SF heavyweight division hostage for years, he agreed to take part in the tournament and then backed out of his second fight but at least verbally agreed to return in the fall. Only to turn around and sign to fight in another promotion affiliated with Golden Glory and an organization that has a legal history with the UFC already. (United glory was originally Ultimate Glory). Golden Glory played some dirty pool and the UFC turned around and played some of there own. Sucks for the fighters because they are really just pawns in a game.
---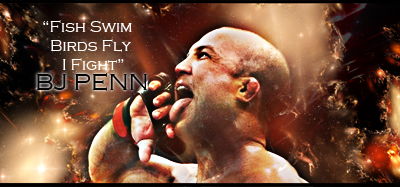 "If you get hit and it hurts hit him back you not knocked out yet."-Joe Doerksen
The Toxic Terrors (FFL)
Demetrious Johnson*Eduardo Dantas*Emanuel Newton*Will Brooks*Michael Page
Currently Active Users Viewing This Thread: 1

(0 members and 1 guests)
Posting Rules

You may post new threads

You may post replies

You may not post attachments

You may not edit your posts

---

HTML code is Off

---