Well when he was first brought to the US with Affliction it was an experiment so that first time was justifiable. After that then Affliction was stuck in a contract with him so they had to pay him that huge paycheck. Coker gambled on Fedor.
---
The Emoticon Guy
Quote:
Frodo your sig image hilarious
Legit lol here.
I wish I could take credit for it, but I found it online and loved it.
---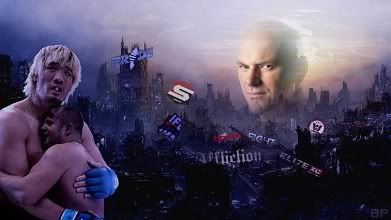 Sig Credit: Unknown
Well that is rather interesting. But I like it to cause I'm a Lord of the Rings fan. Can't wait for the Hobbit to come out.
---
The Emoticon Guy
It probably has less to do with how Dana feels personally and more to do with the fact that a guy that's been marketed as one of the top HW's in the world lost 3 straight fights and was knocked out by a 40 year old MW. Why keep him, especially at the price his management wants for his fights?
---
-----------------------------

"I does work" - Brett Rogers

"I don't know what kind of technique was used there, but there was a lot of kicking and punching." – Jim Brown
Flyweight
Join Date: Jul 2008
Posts: 399
Quote:
Zuffa/UFC/Dana are becoming monsters and not good ones.
are there any good monsters?.....maybe sex monsters are the good ones?
They started becoming monsters a long time ago. If they are sex monsters its in the shovenist way. Either way I agree Fedor isn't worth as much per fight.
---
The Emoticon Guy
Currently Active Users Viewing This Thread: 1

(0 members and 1 guests)
Posting Rules

You may post new threads

You may post replies

You may not post attachments

You may not edit your posts

---

HTML code is Off

---