vBookie Event

: Jens Pulver vs Coty Wheeler (MMA Fight Pit: Genesis)
This event is over.
MMA Fight Pit: Jens Pulver vs Coty Wheeler
---
vs
---
Never heard of Coty, but Pulver is on a downward spiral so ill chuck 100k on Wheeler.
---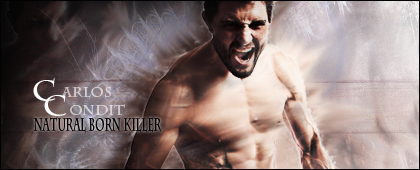 2012 FFL WINNER
CPL RECORDS
UFC 56-32-3 Strikeforce 10-4
It's the matchup of 1-3 in the WEC vs 1-5, everybody wants to see this one!
---
Double tap out then
---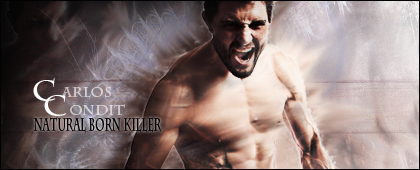 2012 FFL WINNER
CPL RECORDS
UFC 56-32-3 Strikeforce 10-4
Jens did it ya doubters!
Quote:
Round 1 – This is a huge fight for Coty, and for Jens. I really like this match-up. Coty is an awesome guy. Check out our interview with Coty from his WEC days on the site. This is Jens' first fight at 135. It will be interesting to see how he performs at this weight. It looks to suit him. He looks good. Pulver's odds matches his weight here at +135. Ox's odds are -165. Ox jogs around the cage; bumps fists with Jens. The Native Americans love Coty. He reminds me of Goze, if Goze fought. Jens showing a jab. Head kick from Jens misses. Front kick from Ox misses. Big leg kick from Ox. Jens showing a jab. Ox swings big, Pulver rolls with it. Lands a counter right. Shows a jab. Uppercut from Ox scores. Jens checks a leg kick. High kick from Jens is blocked. One two low kick from Ox. They trade in teh pocket. Nice body shot from Ox. Double jab from Jens. Jens lands a counter shot. He drops Wheeler with a big right. Jens follows up. Can't finish. Ox is up, catches Jens' leg. Jens is free. Wheeler misses a spinning backfist. Body kick from Wheeler, they exchange punches. 10-9 Jens Pulver. Replay shows Jens dropping Ox with a left hook.

Round 2 – Body kick from Ox, he misses a jumping front kick. Body kick from Ox. Front kick from Ox. Jens hunting with punches, lands a counter right. One two from Ox. Jens drops Ox with a left. Jens raises his hands but the ref didn't stop it. Ox gets up and Jens chases him across the cage, lands a kick a punch and Ox goes down. Ref looks like a deer in a headlight. Jens finishes him off and Jens Pulver is back, wins his inaugural fight at bantamweight. Nice performance from Jens. He applauds as Ox gets to his feet.

OFFICIAL RESULT: Jens Pulver def. Coty "Ox" Wheeler by TKO (punches) Rd 2 (1:59)
http://prommanow.com/index.php/2011/...-play-by-play/
---

Join Date: Apr 2010
Location: Gods country
Posts: 4,524
Big fan of Jens and hope he fights for another few years. Everyone wants him to retire and he's definitely past his prime but fighting seems to be the only thing he enjoys so more power to him.
Currently Active Users Viewing This Thread: 1

(0 members and 1 guests)
Posting Rules

You may post new threads

You may post replies

You may not post attachments

You may not edit your posts

---

HTML code is Off

---