View Poll Results

: Who wins each Semi?

Josh Barnett VS
15
68.18%
Sergei Kharitonov
5
22.73%
Bigfoot Silva VS
11
50.00%
Daniel Cormier
11
50.00%
Multiple Choice Poll. Voters: 22. You may not vote on this poll
On a Rampage

Join Date: May 2007
Posts: 1,845
The whole idea that any three of these guys are any good is based on Mousasi being a great fighter. I don't know if great fighters have a draw with Jardine. The only big win Feijao has is against Mo. The only big win Mo has is against Mousasi, and the only big win Mousasi has is against no one. None of these guys are as good as Henderson, who other than Feijao hasn't hadn't had a LHW win since he beat Wandy in pride. Shogun easily beats Feijao. Mousasi gets ko'd trying to figure out Machida. I think that Rampage probably either gets a late tko or decision against Mo.
Quote:
"who's left arm?" is shamrock lost or stupid? Idiot!...
Shamrock was even more unbearable than usual this event... it sounded like he was stoned for the first half of it.
---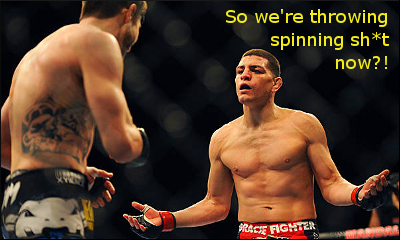 I'm not sure he was stoned as much as just out of it. Though the part where they were all joking about his DQ was iffy. But you have to admit he's more bearable then other fighters.
---
The Emoticon Guy
Quote:
Originally Posted by
KillerShark1985
View Post
What Rampage and Shogun are you talking about here, the ones that where competing back in pride years ago or the ones that turn up ring rusty and over hyped today?
Even Rampage mailing it in goes in with better cardio than Mo. I have been accused of being extremely biased against Rampage and I expect Jones to smash him through the mat but lets be realistic.
Quote:
I swear I really hope that Rampage sticks around for one more fight after he gets his ass handed to him by Jones and I hope that fight is Mo's first UFC fight, because if you think Mo vs Rampage would be a close fight or an easy win for Rampage you are so very very wrong, King Mo would walk through Rampage no matter if the fight was standing or went to the ground Rampage has nothing on Mo, just like he has nothing on Jones both would smash him just as easy as the other.
Rampage has everything short of offensive wrestling on Mo. His defensive grappling looks better, his TD defense is good (Mo hasn't really been tested in that department) and Rampage has solid boxing with power second to none at LHW. Mo has fairly close to the same level of boxing with substantially less power. Then you have cardio, and Rampage has never been a marathon fighter but he has never ever sucked air like Mo did against Mousasi, a fight that he really wasn't pushed in either.
Quote:
in fact from all the 3 listed fights I would say the easiest to pick the winner from would be Mo vs Rampage, easy win for King Mo. the others would be more competitive for both fighters and harder to call a winner from,
I think that is a little absurd personally.
Quote:
Shogun on form I would make fav to beat Feijao, Shogun at 80 to 90 percent may deal with most mugs in the UFC but not Feijao he would need to me 95 to 100 to take that one,
I think short of the Shogun who fough Coleman showing up that its Rua's fight to lose. Fejao is not in Shoguns league.
Quote:
Mousasi vs Machida I would wave the 50/50 flag on that one, is a great fight I would lvoe to see but would not like to pick a winner, but if Mousasi was to win it would not be a shock result to me at all.
The only reason I think Mousasi is in this fight is that there strengths match each others strengths. While Machida's got a much better all around game and his TD defense is superb while Mousasi's is abysmal none of that really would factor into this match up. Strengths vs strengths I think Mousasi might steal the win despite not being a better fighter. For example I am sure Tito would beat Mousasi any given day.
---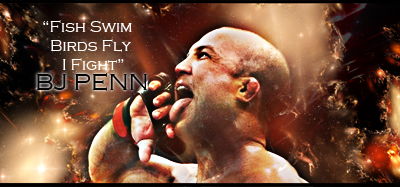 "If you get hit and it hurts hit him back you not knocked out yet."-Joe Doerksen
The Toxic Terrors (FFL)
Demetrious Johnson*Eduardo Dantas*Emanuel Newton*Will Brooks*Michael Page
Well Rampage was never spectacular wrestler. He always knew enough wrestling to keep in him the fight. Against King Mo that is going to be gone.
---
The Emoticon Guy
Quote:
Well Rampage was never spectacular wrestler. He always knew enough wrestling to keep in him the fight. Against King Mo that is going to be gone.
King Mo himself keeps forgetting about his wonderful wrestling, if they'd meet i'm sure it would mostly be a boxing match where i'd favor Rampage.
Mo and Mousasi have a ways to go before they could be in the hunt. Both have strengths but its the weakness's that will hold them back.

Machida would be able to take Mousasi down at will and Mo can be beat in any number of ways. Jackson is packing a lot of power and would destroy a fighter that can't slip and move, mo may look flashy but his stand up is too underdeveloped for a top fighter.

Barnett should be able to out grapple Cormier, I'm not sold on him being able to push Barnett around on the ground and my bet would be he'll get tapped if he takes Josh down. I might be considered biased though.
Yeah, they are both exceptional fighters but as we know they both have holes in their fight games. But you have to remember that both of them are basically still rising stars in the MMA world. Machida could definately defeat both of them.
---
The Emoticon Guy
If Mousasi fought "the game" more instead of fighting like it's a real fight he'd have one loss in the last 6 years.


He kicked Mo's ass brutally and tooled Jardine worse than Rampage, but the guy seriously just doesn't understand MMA judging.
---
WAR CIGANO
sig credit to
Limba
lobster train.
Were you even watching his match with King Mo? Mo was practically taking him down at will. You don't kick ass on your back.
---
The Emoticon Guy
Currently Active Users Viewing This Thread: 1

(0 members and 1 guests)
Posting Rules

You may post new threads

You may post replies

You may not post attachments

You may not edit your posts

---

HTML code is Off

---