View Poll Results

: Who wins each Semi?

Josh Barnett VS
15
68.18%
Sergei Kharitonov
5
22.73%
Bigfoot Silva VS
11
50.00%
Daniel Cormier
11
50.00%
Multiple Choice Poll. Voters: 22. You may not vote on this poll
I think Barnett & Silva wins.
---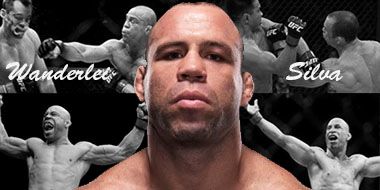 Well I think it's going to be Barnett versus Cormier. Even though Silva is big I think he is vulnerable. This is going to be a litmus test for Cormier.
---
The Emoticon Guy

Join Date: Apr 2010
Location: Gods country
Posts: 4,511
That would be an interesting final. You would have a stand-up fighter versus the slowly diversifying Cormier. Though I still think Cormier has the potential to take this Grand Prix.
---
The Emoticon Guy
Quote:
A discussin about the whole card right?

Mo-Gracie. Terrible fight for Roger IMO, we all know about his only possible way to win the fight and to take down a wrestler of Mo's caliber, i don't know about this one. I'm excited to see the improvement in Mo's stand up though.
Gracie's takedowns are surprisingly solid. I think if he keeps the pressure on him, he'll eventually get him down. Once its on the ground its a living hell for anyone on the planet.
I'm actually super excited for Yoel Romero vs Cavalcante. If you guys haven't seen Yoel Romero fight yet you need to! He reminds me of a bigger and stronger Hector Lombard. Both of them are from Cuba and competed in the olympics. Lombard for Judo obviously and Yoel for freestyle wrestling.
...I went with Kharitonov over Barnett because of his better striking and high Sambo skills. Rogers could punch but had little to no ground defense skills. Sergi has good balance and serious power. Strange they have been watching each other fight in Pride for years and never met. If Barnett can't get take Sergi down or keep him to the ground, Barnett will be forced to trade- not to say he has no power but Sergi has a rock chin and very solid, nasty punches. Barnett has a good chance of getting flattened if he exchanges. I say Sergi takes it, brutally...
---
Last edited by BrutalKO; 08-27-2011 at

12:58 PM

.
So you think that Kharintov's sambo is better then Barnett's catch wrestling? Well I will admit that his striking is probably better. I really think it's who takes it to the ground.
---
The Emoticon Guy
I think Barnett gets this down when he wants and either UD's Sergi or gets a sub.

I have Cormier UD'ing Silva and I think he could do it without taking Silva down aswell. His striking has improved greatly.

That would give us Cormier vs Barnett in the final and im not sure how that would play out.

Not sure about the Mo v Gracie fight, Roger could keep him at bay with his jab and look to bide his time with a takedown or Mo could prove to fast for him striking and win it that way.
---
Member of the Anti-Fitching Society. Stop Fitching and Fitchery in MMA now!
-------FREE CHARLIE Z-------
FFL
'Roudy' Ronda Rousey, Fabricio Werdum, Vyacheslav Vasilevsky, Eric Koch, Alexander Sarnovsky
Yeah, I see the final being Cormier versus Barnett as well. The big question is whether Cormier's growing skills will win out or Barnett's experience. But I do think he could finish Silva.
---
The Emoticon Guy
Currently Active Users Viewing This Thread: 1

(0 members and 1 guests)
Posting Rules

You may post new threads

You may post replies

You may not post attachments

You may not edit your posts

---

HTML code is Off

---