Flyweight
Join Date: Sep 2009
Posts: 365
Top 7 reasons why Anderson is ahead of Fedor imo
---
1. Anderson is 36 and widely considered the p4p #1 fighter in the world and UFC champion. Fedor is 34 and an SF cut and not even ranked in the Top 10 as a HW and getting knocked out by the same MW that Anderson destroyed. The results speak for themselves.
2. Anderson has substantially more wins over Top 10 ranked opponents than Fedor with 15 while Fedor has 12 (while having the same record of 31-4).
http://www.sherdog.net/forums/f61/fi...-wins-1619751/
3. Anderson has never been KO'ed or TKO'ed like Fedor has. His only losses occurred by submission when his ground game was still green. He is undefeated since earning his BB under the Nogueira and like a true GOAT, improved with time and kept ahead of the curve despite aging and transcended his own generation in martial arts rather than fall behind it.
4. Anderson never had management handpicking his fights yet M1 chose every single one of Fedors fights, people underestimate how huge this is. The ability to choose your own fights rather than fight all the Top Contenders put in front of you can dramatically skew a fighters record. This is how boxers, many who are not even particularly good, rack up ridiculous records. Fedor's boxing style management ensured this throughout his career. He never even wound up fighting many of the top guys in his own division, which was arguably the weakest in MMA history as it it, and rather than have title defenses against the likes of Sergei, Couture, Barnett, he wound up fighting guys like Zulu, Hasman, HMC. According to Nog himself, Fedor ducked Crocop on multiple occasions and only fought him due to his title being stripped. Fedor basically earned his name by defeating Noguiera, and tried to preserve his legacy from that point rather than try to build it.
5. Anderson completely destroyed the Top fighters he faced. Look at what he did to Henderson, Franklin, Vitor.
If Fedor wasn't getting knocked out (like he did against Henderson) or TKO'ed like he did against Bigfoot, and I bring those two guys up because imo they were Fedors best opponents, then what were his Top wins? Decision wins over Nog and Crocop is the answer. He never stopped his best competition while Anderson completely dominated his.
6. One of the few remaining arguments on behalf of Fedor is the fact that he fought at HW against larger men, but tell me, which of these large HWs that Fedor has defeated were good, well rounded fighters that were not also smashed by other smaller fighters?
Is Fedor beating HMC, Zulu, Tim Sylvia really that impressive? Once more Fedors best wins are considered the decision wins over Nog and Crocop, who are an equal size or smaller. The same Fedor that arguably lost to Arona earlier in his career and just got ktfo by a 40 year old MW who Anderson destroyed. Anderson fought in3 weight division and dominated in all of them.
7. A picture is worth a thousand words and that is why Anderson will be remembered as the GOAT. Between slipping punches like Neo in the Matrix, front kicking fighters heads off, subbing accomplished ground guys like Lutter, or knocking his opponents with beautiful jabs, Anderson does it all in the octagon, and when you watch him dominate opponents in ways Fedor could only dream of, you know he's the best.
Top 10 Wins
Silva 15 > Fedor 12
Consecutive Top 10 Wins
Silva 6 > Fedor 3
Top 5 Wins
Silva 9 > Fedor 5
Consecutive Top 5 Wins
Silva 3 > Fedor 2
Title Defenses
Silva 9 > Fedor 3 (5 if you're a WAMMA nut)
ANDERSON SILVA >>>>>>> FEDOR
And regarding their losses if you wanna look at their entire careers..
They both have a loss that didn't involve a person actually defeating them. Fedor vs. TK I and Silva vs. Okami I.
Consecutive Losses
Silva 0 > Fedor 3
It works both ways: Anderson Silva lost early on in his career. First loss he was 2-0. 2nd loss he was 11-1. Last loss he was 14-2. ALL before he was ranked #1 in his weight division and #1 P4P. Fedor lost late in his career, but WHILE he was ranked #1 in his weight division and #1 P4P.
That's a big one, because Fedor is the ONLY fighter in the history of MMA to be ranked #1 in their division + #1 P4P who lost 3 fights in a row. ALL by stoppage.
---
Last edited by Coosh; 09-01-2011 at

03:44 AM

.
Super Heavyweight

Join Date: Jan 2010
Location: Latvia
Posts: 4,104
Is there still even a debate about this?
Quote:
Is there still even a debate about this?
Exactly, Fedor ain't got shit on Anderson at this point.
He might be ahead of Fedor but that's no reason for so called fans disrespecting everything Fedor has ever done (not talking about people in this thread, just in general).
---
Rookie Hammer Squad 2015
Frankie Edgar - Dominick Cruz - Jorge Masvidal - Cat Zingano - Holly Holm
Quote:
He might be ahead of Fedor but that's no reason for so called fans disrespecting everything Fedor has ever done (not talking about people in this thread, just in general).
I agree on that. I definitely have Silva ahead of Emelianenko, even by quite a margin, but that doesn't discredit Emelianenko's achievements in any way.
They are fighters of different eras. Emelianenko's competition has been probably weaker, but the smaller pool of good fighters around also means it was harder to get good sparring partners to train with, training in overall wasn't as sophisticated as it is today, so it was still a big achievement to be on top of that competition. Silva's versatility, creativity and dominance puts him ahead of Emelianenko for me though.
MMA Fanatic
Join Date: Apr 2010
Posts: 35
Both are great fighters and ten years time people might do the same with anderson like they do with fedor now which is sad both men dominate their division and are two the best fighters ever to grace the sport they both have major flaws of being the best but they brought some greatest moments in mma history
.
I don't like the whole Fedor fought at HW and he's smaller so obviously that makes him better.

Imo. It makes him lazy, guys have been cutting more than he needs to for a long time to fight at a weight class closer to their size.

Not to mention, this isn't boxing, in boxing HW is the marquee division, in MMA it has been mostly the LHW division that Fedor never cut to make.
---
Think. It Ain't Illegal Yet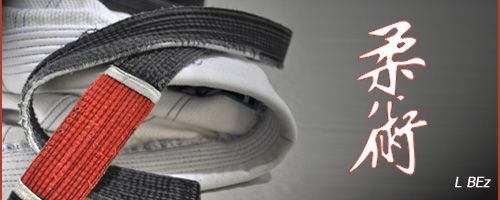 "Discipline Hurts Less Than Regret"
...Might be more than 7. Anderson started his legendary run in the UFC as Fedor closed out Pride undefeated. Silva's level of competition has been far greater than Fedor's and the octagon is a different ballgame. Really don't need to say much more...
Well Fedor certainly has fallen a long way from when he was number one in the world. But you have to remember that Sylvia was in the top eight when he fought Fedor, Arlovski was number two and Brett Rogers was in the top ten as well. Granted his fights were more spread out overtime but that is how it goes.
---
The Emoticon Guy
MMA Fanatic
Join Date: Apr 2007
Location: UK
Posts: 51
Coosh is sort of trying to prove something that almost everyone accepts as true, might as well provide evidence that the earth is round.

That said, I don't like it when people follow the Dana White line that Fiodor was fighting a bunch of uselss handpicked bumbs - he fought almost all of the fighters who were considered top of the division back in the day.
Currently Active Users Viewing This Thread: 1

(0 members and 1 guests)
Posting Rules

You may post new threads

You may post replies

You may not post attachments

You may not edit your posts

---

HTML code is Off

---