King Mo Lawal Wants Nothing to do with a Vacated Strikeforce Title
---
Quote:
As former Strikeforce light heavyweight champion Muhammed "King Mo" Lawal gets ready for his fight against Roger Gracie this weekend, his only goal is to go out and win.

If he is victorious, Lawal could very well be in line for another shot at the Strikeforce 205-pound title, but the former champion says he wants no part of it unless Dan Henderson is the fighter standing across from him in the cage.

Currently, Henderson is a free agent, but he is negotiating with Zuffa with his next fight likely to take place in the UFC.

So what does that mean for the Strikeforce light heavyweight title? Well, it would probably end up vacated, and if that's the case, Lawal wants no part of it.

"I'll put it like this, if it's vacated I don't want it then, (expletive) it," Lawal said about the Strikeforce light heavyweight title. "If it's vacated, what's the point of fighting for a vacated title?

"The thing is the best thing to do I think is to beat the guy that's got the title. So if I was going to fight for the belt, I'd want to fight Dan (Henderson). After I smash Roger, then bring on Dan."

If Henderson is not available or has left Strikeforce by then, Lawal sees no point in battling for a meaningless title.

"It don't mean nothing at all," Lawal said about a vacated belt. "Nothing."

So with a title shot not in his immediate future, Lawal is only focused on the task at hand and that's facing undefeated jiu-jitsu champion Roger Gracie.

The Brazilian Jiu-Jitsu black belt has been impressive during his short stay with Strikeforce, winning all of his fights by submission. This will definitely be his biggest step up in competition, however, facing a former champion in Lawal.

In the realm of strengths and weaknesses in this fight, Lawal's wrestling is second to none, but Gracie's jiu-jitsu is also off the charts. Lawal isn't worried too much about Gracie's grappling skill, however, because a well placed punch can definitely even the score.

"I'm very confident in my ground skills," Lawal stated. "People forget that Abu Dhabi and Mundials and the Pan-Am jiu-jitsu tournaments and stuff like that, they can't throw knees to the body. You can't throw punches to the face or body. You can throw elbows to the face or body. It's a different sport."

Lawal has watched Gracie's fights up until now, but he says none of that matters. What matters is the fact that Gracie signed on the dotted line to face him, and that was simply a mistake.

"Yeah I watched his fights, I think nothing of it cause he ain't fought me," Lawal stated.

"It's like this, he took the fight, whatever, but I'm going to make him pay for taking that fight."

Lawal will see if he can make Gracie pay when the two square off this weekend in Strikeforce in
Cincinnati.
:
I guess he has a point in there, why compete for the vacated title when the company is going to be folded anyway. Strikeforce currently has a lightweight title which has a worthy contender in Jorge Masvidal and a middleweight title with practically no competition for Souza.
Im with King Mo on this one. From a competitive stand point, I can imagine it feels like competing and knowing that the best you can possibly do is second best. I may not have always been the best at everything ive tried, but I always tried to be. I bet these high level fighters are quite a bit more driven and single minded in there goal to become the best.
Banned
Join Date: Jun 2009
Posts: 90
Im kind of half and half on this. Why wouldnt he want to win the belt!? Win the belt, defend it a few times than get hired by the UFC. I mean, being at the top of the division with the title will look great coming into the ufc..
Quote:
Im kind of half and half on this. Why wouldnt he want to win the belt!? Win the belt, defend it a few times than get hired by the UFC. I mean, being at the top of the division with the title will look great coming into the ufc..
I can see what your saying, but im sure Mo doesnt look at it like the top of the division. He sees it as being first runner up at being the best LHW in strikeforce. He couldnt beat the champ (not that he actually got a chance to face him) so he had to wait until he left.
Mo's right, and I can't believe I'm saying that.

Strikeforce has no legitimacy left, the Heavyweight Grand Prix winner won't even be a top five guy, Jacare's fighting a guy who hasn't fought in over a year, and Melendez is fighting Masvidal who is solid but not on Gilbert's level.

The Heavyweight, Light Heavyweight, and Welterweight titles are already phased out, and soon so will the other belts.
---
2013 VIP FFL Champion
THE DRAGON RIDES AGAIN - 12/20/14
Machida - Alves - Cruz - JDS - Weidman - Condit - Pettis - Edgar - Cowboy - Dodson - Okami
For once that nipple ring wearing ****** is right.
Yea Zuffa sure did a good job of quickly destroying there competition all right, personally I cant see how MMA fans can support a MMA promotion that is set on destroys other MMA promotions in this way, but its true Striekforce is beyond fcuked, I have absolutly no interest in anything Strikeforce has to offer any more, all the vacated belts and the GP can all go who gives a fcuk cos none of it is worth a sh1t anymore.

I dont support Zuffa in what they have done to this promotion, I will still follow the UFC but I wont be a paying customer, I wont hand money over to a company that is this set bound on destroying MMA outside there own selfish promotion, I will watch the UFC for free via internet means, any respected MMA fan should Boycott Zuffa for the damage they have cased to MMA outside the UFC, it is now officially just a UFC circus, MMA is dead even the quality of the UFC will be lowered since fighters will have no breeding ground outside of the UFC before long so soon all you will be watching is TUF Trash vs fighters with no credible experience outside of the UFC, enjoy because this is what Zuffa is planning on giving you, a WWE like circus built on hype not credible record and fight experience.
---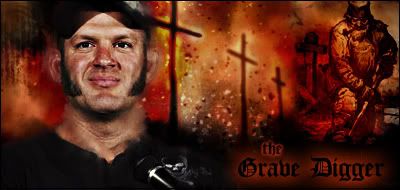 I have NO interest in this fight whatsoever... Dan would smash Mo inside 2 rounds. That's if Mo can even get by Roger Gracie.
---

Fedor, Mir, Lytle, Serra, Hendo, Chuck, Minowaman, Maynard, Forrest, Hunt
Pickett, Cerrone, Matt Brown, Bisping, Weidman, Barnett, Lawler


maybe he doesn't want to deal with the champions clause contract that comes with that title
The quiet demise of Strikeforce is sad but we can only hope other will fill the void in time.
Currently Active Users Viewing This Thread: 1

(0 members and 1 guests)
Posting Rules

You may post new threads

You may post replies

You may not post attachments

You may not edit your posts

---

HTML code is Off

---