Flyweight
Join Date: Jan 2010
Location: Cork, Ireland
Posts: 498
Frank is a complete moron, has no intelligence regarding MMA, and he competes!? That's crazy.

"I don't think he's allowed to kick to the head!"
"Is he allowed to knee to the body!? I havent kept up with it"

The man doesn't even know the rules and he's the announcer. Great work!!!
Mauro is actually growing on me, there is something about his style that I am slowly starting to find quite amusing, and sometimes his quirky remarks are quite funny, glad to see the back of Gus tho,

But all in all, I thought the commentary was ok, even found it funny when Mauro said I think it wasin the first round of the Jacare/Rockhold fight "there is a spinning back kick right in the bread basket" when a more accurate description would have been "there is a spinning back kick that completely missed"
---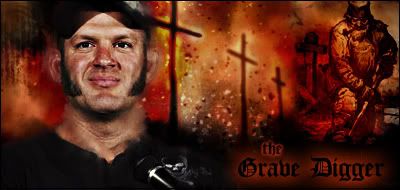 I'm not a fan of Mauros way to word things. He tries to be funny all the time but fails hard.
Frank is borderline retarded and his voice sounds like nails beeing scraped against a blackboard.
Miletich is good though.
Gus, Mauro and especially Frank needs to go. Frank was even worse than usual today, had me very annoyed a couple of times.
---
Amateur
Join Date: Nov 2006
Location: Upper Darby, Pa
Posts: 120
Mauro seems like he's trying to overshadow the fights. Also, the fights he describes has nothing in common with what is actually takin place.
All of them are terrible, Gus, Frank, Pat, and Mauro.

Pat is bias as hell, anyone who thinks Rockhold won all five rounds is a dunce.

Frank Shamrock is a bias piece of shit who doesn't know what's going on.

Gus Johnson is just terrible, he's damn near ruined Madden and MMA with his garbage, 'Sometime's... these things happen....in MMA' no they ******* don't you assclown.

Mauro isn't bad but he's not good either, I like the Bellator guys much better.
---
2013 VIP FFL Champion
THE DRAGON RIDES AGAIN - 12/20/14
Machida - Alves - Cruz - JDS - Weidman - Condit - Pettis - Edgar - Cowboy - Dodson - Okami
Shamrock is awesome. I mean ok, he really shouldn't be commentating, but his trolling and random comments (re: Steel cup) is hilarious.
I have to say I wouldn't miss the crew if all of them got fired, could give some other casters a shot and even take some well known fighters (that are still active) there to co-cast like ufc used to do, well still does with Florian whenever Rogan isn't available.
---
"When I land that left hook, the fight will be over."
-Paul Daley (He called it!)
Mauro is very knowledgeable, but I can't stand his announcing.
Currently Active Users Viewing This Thread: 1

(0 members and 1 guests)
Posting Rules

You may post new threads

You may post replies

You may not post attachments

You may not edit your posts

---

HTML code is Off

---