View Poll Results

: Who wins the main event?

Ryan Jimmo
4
57.14%
Rameau Thierry Sokoudjou
3
42.86%
Voters: 7. You may not vote on this poll
MFC 31: Jimmo vs Sokoudjou
---
MFC 31: Rundown
Oct. 7, 2011
Mayfield Inn Trade and Conference Centre
Edmonton, Alberta, Canada
Quote:
* MFC Light Heavyweight Championship bout: Ryan Jimmo vs. Rameau Thierry Sokoudjou
* Welterweight bout: Dhiego Lima vs. Terry Martin
* Lightweight bout: Sabah Fadai vs. Mukai Maromo
* Lightweight bout: Richie Whitson vs. Kajan Johnson
* Welterweight bout: Mike Froese vs. Dajan Kajic
* Lightweight bout: Neal Anderson vs. Dan Ring
* Lightweight bout: Garret Nybakken vs. James Hadda
Quote:
The tradition continues for MFC 31: The Rundown as it is time to delve deep into the issues of the upcoming fight card and sort out what's in store of the big night.

Here are the Top 10 Questions facing the lineup for what the Maximum Fighting Championship expects to be its most-action packed card of 2011.

1. Did the Boss make the right call? MFC Owner/President Mark Pavelich has long been in favor of matchmaking fights that the loyal MFC fans want to see. For MFC 31, however, he basically hand-picked all the fights, going so far as to say that after putting fights together for so long for the fans, it was time for him to put together fights that he personally wanted to see. That includes putting Richie Whitson into a showdown with Kajan Johnson, tapping newcomer Adam Lynn to match up with Curtis Demarce, and selecting Rameau Sokoudjou as the challenger to Ryan Jimmo's crown. The MFC boss is predicting the end result will be a fight card filled with electrifying back-and-forth battles and stunning finishes.

2. Will it be Sweet 16 for Jimmo? Ryan Jimmo comes to MFC 31 not only with his title at stake but also a 15-fight winning streak – the second-longest such run in all of mixed martial arts. "The Big Deal" certainly has the skill set especially a massive cardio gas tank to make the difference against challenger Rameau Thierry Sokoudjou. The biggest part of this test for Jimmo will be whether he can withstand the proverbial early pressure from "The African Assassin" who likes to come out hot but then fades badly over time. If Jimmo, a notorious slow starter, doesn't get caught early on he should be able to dominate his way to a 16th straight win.

3. Is it 'Genghis' Krahn's last stand? After earning submission wins throughout his career, Cody Krahn was stunned in front of his home town by getting tapped out by striker Andreas Spang at MFC 30. He has another shot it against another reputed striker when he meets Ryan Chiappe at MFC 31. Krahn has had zero good fortune under the MFC banner so he's either long overdue or not cut out for the step up in competition.

4. Just how "Maluco" is Lima? He finally picked up a nickname and was a great fit. "Maluco" meaning crazy and that's just about how Dhiego Lima goes about his business in the MFC ring. The MFC's brightest prospect has demolished his foes so far and really takes on such a wild demeanor as he comes into action – amazingly polite and respectful outside of the ring and then just a crazed transformation takes over and violence is his best attribute. He has a step up here in veteran Terry Martin but a convincing win could put him in title contention.

5. Can 'The Demon' catch a break? Curtis Demarce has to be tired of letting fights go to the judges. He was robbed – as most insiders believe – against Richie Whitson in an extremely tight split decision. Then he nearly pulled off a huge upset but fell short in the judges' opinions once again in falling to Marcus Davis. And at MFC 30, Demarce had to sit through some wrong basic math skills at the scoring table before finding out the verdict was reversed and he had indeed beaten Robert Washington. One of the toughest brawlers in MFC history, Demarce badly wants to just throw down with Adam Lynn and sort it out amongst themselves.

6. Is Maromo the man – the sequel? Mukai Maromo was a relative unknown coming into his organizational debut at MFC 30 but he quickly made a name for himself, scoring a 30-second finish and earning Knockout of the Night. Arguably he is the new up-and-coming hometown hero thanks in part to the amount of swagger he can mix with skills. Maromo gets by far a stiffer test this time out as he clashes with the streaking Sabah Fadai. The fight should be an excellent confrontation of two potent strikers.

7. Who wants the opportunity more? The MFC lightweight belt is up for grabs in January but after that tilt, the seeding for who gets the winner in the next battle for the belt will be decided. It's likely to come down to the winner of the MFC 31 matchup between Kajan Johnson and Richie Whitson. Johnson may have the better overall game but Whitson is undoubtedly the best pure striker in the division. Johnson's edge in experience may be equaled by Whitson's athleticism. It's a fantastic meeting between two colorful individuals and going through the list of predictions from MMA insiders has proven to show it's a 50-50 split. Perfect. Time for the two fighters to settle it.

8. How 'Nasty' do you want it? After settling his three-fight trilogy with another local rival at MFC 30, Garret "Nasty" Nybakken has a shot here at MFC 31 to really step up and become another in the long line of fan-favorite fighters in the MFC. He's got a great group of supporters already and a big result at MFC 31 could give him a more prominent role down the road.

9. Who will be the show stealer? There's always one guy at every MFC event, often coming out of nowhere, to take the spotlight and make it his own. He becomes the featured guy on the next highlight reel and cements himself in the memory of the MFC fanbase. What MFC 31 has put together is a list of past guys who have all stolen show at some point – MFC 31 has virtually become a greatest hits event with names like Ryan Jimmo, Dhiego Lima, Curtis Demarce, Richie Whitson and Mukai Maromo. Will one of them do it again or will a new star step up?

10. How menacing will 'The Menace' be? There are few fighters who wear the MFC logo on the sleeve with more pride than Mike "The Menace" Froese. He is a fighter and a fan all rolled into one. He hasn't had the best of luck in the MFC ring but he gets a well-earned follow-up shot against Dajan Kajic. Froese will have plenty of fans cheering him on, now he has to earn all of their support.
http://www.maximumfighting.com/news/...-31/#more-3611
---
This is the second minor promotion title Souki is fighting for. I doubt however that it'll put him in back onto the course for the UFC. He just isn't well rounded enough and gases.
---
The Emoticon Guy
Really good main event. I think Sok will do well early on, but in a 5 round fight, unless Sok takes Jimmo out early, i favour Jimmo by late TKO or Decision.

Some good undercard prospects too in Lima, Fadai and Whitson; all of whom i'm expecting to win comfortably.
---
FORMER UFC CPL CHAMPION
CPL RECORD
:
5-3
Events Attended: UFC 120, CWFC 45, CWFC 52
Well comfortable wins for more experienced fighters is pretty common in this sport when it comes to minor promotions. I do agree Souki will do better in the earlier rounds. Unfortunately he has a tendency to gas later in fights.
---
The Emoticon Guy
Just a reminder that this is on!
---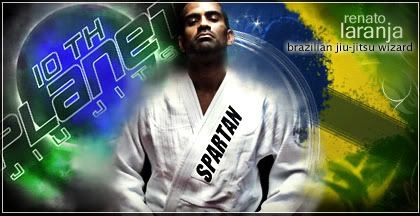 "You have a big word for a guy who don't have a gi right now." - Renato Laranja
How did it turn out?
---
The Emoticon Guy
From Wikipedia:




MFC Light Heavyweight Championship bout: Canada Ryan Jimmo vs. Cameroon Rameau Thierry Sokoudjou

Jimmo defeated Sokoudjou via unanimous decision (49-48.5, 49-48.5, 49-48).

Lightweight bout: Canada Kajan Johnson vs. United States Richie Whitson

Johnson defeated Whitson via submission (rear naked choke) at 3:52 of round 1.

Lightweight bout: United States Adam Lynn vs. Canada Curtis Demarce

Lynn defeated Demarce via KO (elbow) at 1:38 of round 1.

Lightweight bout: Canada Sabah Fadai vs. Zimbabwe Mukai Maromo

Maromo defeated Fadai via unanimous decision (30-27, 30-27, 30-27).

Welterweight bout: Canada Allen Hope vs. United States Terry Martin

Martin defeated Hope via TKO (punches and elbows)at 2:13 of round 1.

Middleweight bout: Canada Ryan Chiappe vs. Canada Cody Krahn

Krahn defeated Chiappe via submission (guillotine choke) at 3:45 of round 1.

Welterweight bout: Canada Mike Froese vs. Canada Dajan Kajic

Froese and Kajic ended in a No Contest at 0:31 of round 1 after Froese was poked in the eye.

Lightweight bout: Canada Garret Nybakken vs. Canada James Haddad

Haddad defeated Nybakken via submission (guillotine choke) at 4:12 of round 1.

Lightweight bout: Canada Neal Anderson vs. Canada Dan Ring

Ring defeated Anderson via unanimous decision.
Sokoudjou got robbed! I had it 3-1 to Sok, with the first being a boring 10-10.
---
FORMER UFC CPL CHAMPION
CPL RECORD
:
5-3
Events Attended: UFC 120, CWFC 45, CWFC 52
Well unfortunately 10-10 rounds aren't scored that often in MMA. It would make more sense to score them more often but that doesn't happen. As for Souki going five rounds good for her.
---
The Emoticon Guy
Still, theres no way Jimmo won 3 of them 5 rounds, scoring was a discrace! And the pace of the fight, my nan could have gone 5 rounds! zzzzzzzzzzzz
---
FORMER UFC CPL CHAMPION
CPL RECORD
:
5-3
Events Attended: UFC 120, CWFC 45, CWFC 52
Currently Active Users Viewing This Thread: 1

(0 members and 1 guests)
Posting Rules

You may post new threads

You may post replies

You may not post attachments

You may not edit your posts

---

HTML code is Off

---