View Poll Results

: Who should Silva fight next?

Ricardo Arona
1
3.03%
Dan Henderson
11
33.33%
Rogerio Nogueira
4
12.12%
Alistar Overeem
6
18.18%
A B-level fighter
11
33.33%
Voters: 33. You may not vote on this poll
Who should Silva fight next?
---
After loosing his title, he said he would let shogun go for the title, which means a rematch with hendo would only happen if shogun would loose to hendo...


So who will silva fight next?

My pick is Overeem, but its more for having an exciting fight and also a chance for Overeem to bounce back maybe.. Silva should probably fight rogerio nogueira, but the timing is not good, nogueira loosing in a upset fight.
---
Last edited by Split; 02-26-2007 at

03:42 PM

.
Whether it is a title fight or not, I would like to see Wanderlei get a rematch with Hendo.
---
You forget that this isn't just some brutal sport where everyones out to kill each other. Its much more like a game of physical chess.-looney liam
Quote:
Originally Posted by pauly_j
I thought Arona retired?
from where did u learn that? i havent seen anything concerning this.. last news i had about him was that he wasnt fighting at pride 33
i think if silva is at all demoralized, he could boost up by switching to the UFC for a few fights and demolishing half of the LHW division
---
Tell me what I cannot do... and I will prove you wrong."- Royce Gracie
Kharitonov, start his heavyweight climb off right.
---
MMA Fanatic
Join Date: Feb 2007
Posts: 86
Quote:
Originally Posted by Wise
Kharitonov, start his heavyweight climb off right.
I don't think he is going to HW again.
I think he should fight Dan in Japan under real Pride rules. He could have kneed to the head last night really good if they had been in Japan.
I guarantee he will not stay Lhw if shogun is gunning for the title. You do not stay champion for 6 years and then decide youre going to be happy with being in the shadow of another fighter even if it is your friend and training partner. Its a little different with the Shogun situation since he is young and obviously only had to wait for Wandy to lose and/or retire.
---
Megaweight

Join Date: Apr 2006
Location: Everett, MA
Posts: 5,961
Quote:
Originally Posted by pauly_j
I thought Arona retired?
Ummm No, and Wand should fight a b-level guy to get his confidence back. Maybe Minowa again or even Nak
---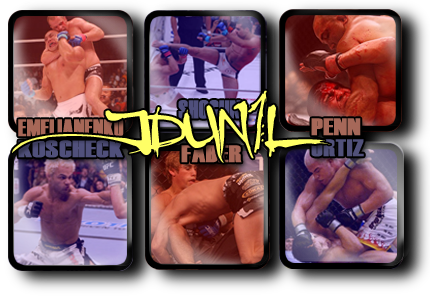 Mancrushes
1.Shogun
2.BJ
3.Fedor
4.Kos
5.GSP
Im in Porno's
Lil Nog. This is the fight most people wanted to see in the first place (well other than Wandy vs. Chuck and Wandy vs. Shogun), and they both lost at Pride 33. One of them would lose and drop big time, the other would win and be right back in the title picture. A fight with a B-level fighter would make sense for building confidence, but that's not Wanderlei's style. He fights the best, period.
---

Self-proclaimed leader of the Bao Quach bandwagon
On the Handsome bandwagon
It's Hellga time!

Currently Active Users Viewing This Thread: 1

(0 members and 1 guests)
Posting Rules

You may post new threads

You may post replies

You may not post attachments

You may not edit your posts

---

HTML code is Off

---