I've got two things off the top of my head.

1. As someone else has mentioned: work signed merchandise. I'm talking cheapo-depot kind of merch that derives its value solely from the signature of the fighter/athlete. This is a side thing I would not imagine you would be able to make a living at this.

2. Find a distributor of cheap crap you can buy in bulk. Things like tapout key chains, cheap shorts, cheap shirts, cheap hats etc and then sell them for peanuts (whatever a good (yet cheap final price) profit margin would be) on ebay, craigslist, X = BS selling site and support those sales with your own website with ordering system.

~2.1 if your site takes off and by "takes off" I mean gets a decent amount of traffic you can try whoring for ads and such.

3. Buy tickets to huge events that will sell out in seconds. Resale them leading up to the fights for a sizable profit.

Thats what I got just throwing stuff out of the top of my head. I don't see this being a desirable business environment in which to start. You aren't going to get rich doing it and to even have a decent shot you'd need like intermission said "good idea, financial backing and that X factor, something unique".

Good luck but I'd recommend something easier first. Especially if you are looking to make a living.
---
If a law is unjust, a man is not only right to disobey it, he is obligated to do so. ~ Thomas Jefferson
Sig by D.P.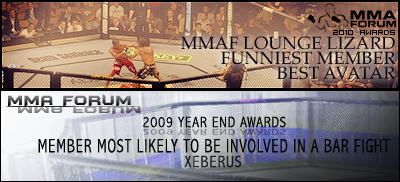 MMA Fanatic
Join Date: Oct 2010
Posts: 95
All these ideas sound great as a start. I know that I have to spend money in order to make money. Fortunately, I am in a good position to take out a business loan. Selling signed gear sounds like a good idea, however, the downside is that all the American Top Team fighters I know and have contact with are all amateur. The only place I'd have any success selling autographed gear is at the actual event. What I really want is to be more involved with the fighters, coaches, & events. I guess I really have to sit down and figure out exactly what I need to do. Thank you guys so much and please keep the ideas coming.
Intermission can you link me to your website?
Intermission, can I become one of your employees? I have sales experience and I'm near some fight camps. Maybe I can get some guys we can endorse.
---
The Emoticon Guy
Currently Active Users Viewing This Thread: 1

(0 members and 1 guests)
Posting Rules

You may post new threads

You may post replies

You may not post attachments

You may not edit your posts

---

HTML code is Off

---