English P4P
---
I know I only ever to seem to make threads about English fighters, sorry; but here is another, inspired by the latest ESPN UK UFC podcast, always worth a listen imo.
http://www.espn.co.uk/UFC/sport/story/116890.html
What are your top ten English fighters? Other nationalities can join in with their countrymen or do one for us Brits too.
Number ten: Tom 'Kong' Watson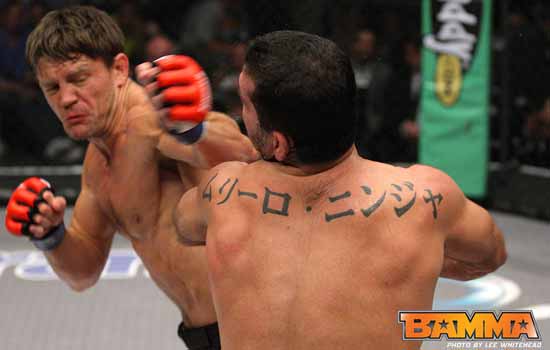 Kong is 11-1 in his last 12 fights scoring victories over notables John Maguire and 'Ninja' Rua. Know for a fierce muay thai style but with improving takedown defence too.
Number nine: Jimi 'The Poster Boy' Manuwa
Undefeated UCMMA champion who holds his biggest win over Valentino Petrescu. I think he could leave an impression in the UFC but has aparently declined three contract offers, most recently to fight on UFC 138 in Birmingum.
Number eight: Terry Etim
After a lackluster start in the UFC Etim strung together an impressive streak of four straight wins incuding that of Sam Stout. Etim then lost to Dos Anjos but many people belive he would have won if he didn't gas himself out trying to finish with the armbar. Returns at 138 after over a year injured, could be a future contender.
Number seven: 'Relentless' Paul Taylor
A far better fighter then his record sugests many belive Taylor should have earned the nod over Chris Lytle and Marcus Davies and lost a close split decision to Sam Stout. His fight with Paul Kelly sums up his attitude, he always brings it.
SOMEONE MAKE THIS GUY A HL REEL!!!!!
Number six: Dan 'The Outlaw' Hardy
Oh how the mighty have fallen. A sublime four fight streak gave 'The Outlaw' a somewhat undeserved title shot, nonetheless he was the first Englishman to achive the feat. Now on a four fight loss streak Hardy needs to stop moaning about being taken down and learn some takedown defense.
Number five: John 'The Hitman' Hathaway
A young fighter who set the octogon alight with wins over Paul Taylor, Rick Story and a 30-26 victory over Diago Sanchez. He rebounded from his first loss with a close victory over Mckray. Now with personal problems behind him he can get back into rhythm. Unfortunatly he had to withdraw from UFC 138 because of injury. On MMAFighting.com's ton ten welterweights.
Number four: Ross 'The Real Deal' Pearson
Winner of TUF with wins over many notable lightweights. I alsp belive he won the Edson Barboza fight. Now cutting weight to 145 I think he will earn a title shot but loose out to Aldo.
Number three: Paul 'Semtex' Daley
Explosive welterweight (barely) who's only losses come to wrestling specialists (exc. Diaz)and he has shown improvement in this area in recent fights including a victory over Radev. If he takes the Marquardt fight on BAMMA 8 and wins he will be back in the top ten WWs for me.
Number two: Micheal 'The Count' Bisping
A hugley impressive record that lacks only victories over top five middleweights. This record includes a split decision loss (that in my opinion he won) against Evans and a close decision to Wanderlei Silva, however this is kind of evened up against Matt Hammil. Certainly only two victories away from a title fight, weather that would be against Silva or not we shall see.
Number one: Brad 'One Punch' Pickett
Hugely underestimated fighter, if he gets past Renan Barao he definatly deserves a title shot, he destroyed Demetrious Johnson in their match and could give Cruz some real problems. Most likley to become first British title holder.
And remember Britain's got talent -_-
---
Last edited by slapstick; 10-20-2011 at

07:21 PM

. Reason: Spelling sucks
What about Paul Sass and the Reem?
---

Bantamweight
Join Date: Oct 2009
Location: Hampshire, UK
Posts: 669
Sass should of been in there for sure, I'd even put him above Hardy and Daley.
Join Date: Jun 2009
Posts: 20,897
I believe Overeem is Dutch.
Don't be sorry, keep posting Brit stuff!"
that Pickett video is great.
Quote:
I believe Overeem is Dutch.
He is. But he was born in England, so he gets claimed by the English a lot.
---
Some people think that they can convey either a philosophy on life or a complex political statement using a signature on the internet. I'm not one of them.

Brad Pickett is not number one.
---
Sig credit: MC
~ Lifetime Membership sponsored by RustyRenegade ~
You're not terribly important to me

Join Date: Jul 2010
Location: Sell me this pen
Posts: 15,507
Quote:
He is. But he was born in England, so he gets claimed by the English a lot.
thats odd we don't try and claim lombard even though he lives in sydney most of the time or did and on his wikipedia it says part cuban part aussie
---
Jim Norton
Nick Dipaolo
Dave Attell
Dave Chappelle
Bill Burr
Joey Diaz
Colin Quinn
Bob Kelly
Rich Vos
Patrice O'Neal
Louis CK
Learn something new everyday.. I never knew Overeem was born in England.
---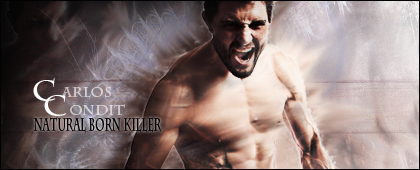 2012 FFL WINNER
CPL RECORDS
UFC 56-32-3 Strikeforce 10-4
Join Date: Oct 2009
Location: UK... Where the sun never shines.
Posts: 11,557
I also never knew us folk from the UK claimed him as one of our own either
Great list. Personally I'd have pearson above Daley
Currently Active Users Viewing This Thread: 1

(0 members and 1 guests)
Posting Rules

You may post new threads

You may post replies

You may not post attachments

You may not edit your posts

---

HTML code is Off

---