Rowdy Ronda Rousey appreciation thread
---
Since the last thread was closed due to derailment I'll try this again.
Ronda Rousey was born on February 1, 1987 in Riverside County, California. She is a world and Olympic medalist in Judo and began competing in MMA on August 6th, 2010.
Her second fight.
Third
Here's a link to her website and from there you can go vote for some fighters only awards that include everything from best promoter, clothing line, journalist, to ko and submission of the year. Check it out.
http://www.rondamma.com/
---
Last edited by Rusty; 11-03-2011 at

10:12 PM

. Reason: adding link
Here's a couple interviews showing some of her personality. Seems like a cool chick
She has a good attitude and other fighters are taking notice
This one has some of everything.
Her mom is also a badass and here's a vid about Rondas big round buns.
I'm a big fan and will be adding to this thread occasionally. Please don't come in here arguing on whether or not you find her attractive. To each their own.
Was searching google images I found this. Pretty much makes me famous
Apparently he posted in the old thread.
Some fights as a pro but couldn't find her first one.
Some controversy in her last fight. Her opponent was imo embarrassed for losing so quick and wanted to save face by arguing the stoppage.
@ 3:04 Sarah looks like GSP.
Rondas next fight is apparently against Julia Budd at Strikeforce Challengers 20 this month.
Curitiba Food and Liquor

Join Date: Dec 2006
Location: NY
Posts: 16,176
Love Ronda. Not just cause she's a judoka. She's done stuff like chopping off that gorgeous head of hair to make weight. Thanks for posting these; hopefully nobody messes this thread up.
---

Sig Credit to Toxic

Really like the "Rowdy Ronda Rousey instead of the Ronda Rowdy Rousey intro
Sounds much cooler imo.
Not sure if this one will work
It won't but here's a link.
http://www.youtube.com/watch?v=v--h9...2FF6DBB9D7DFD2
I had no idea that armbars were a part of Judo. I'm retarded
Loved this one.



More training



And some more


I hope she rematches delalio and dislocates her elbow for acting like she wasn't submitting.

Join Date: Mar 2010
Location: NC.
Posts: 9,815
Ronda wins by armbar in under a minute. Never saw that coming.
Ronda says she's going to unify the 135 and 145 belts.
Bye Bye Misha
---
She's the female armbar version of Paul Sass
I like her, she acted exactly how I imagine myself acting if I ever met Penn.
I like her.
---

"There are three things all wise men fear: the sea in storm, a night with no moon, and the anger of a gentle man."
Seems like a pretty cool chick.

Apparently this clip wasn't exactly planned, and Bas didn't help her one bit.


---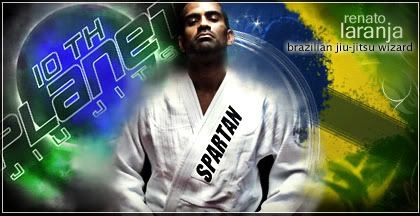 "You have a big word for a guy who don't have a gi right now." - Renato Laranja
Currently Active Users Viewing This Thread: 1

(0 members and 1 guests)
Posting Rules

You may post new threads

You may post replies

You may not post attachments

You may not edit your posts

---

HTML code is Off

---