6 American Unbeaten Prospects Under 25
---
1)

Kurt Kinser - 5-0-0 - Lightweight - American – 23
A talented high school wrestler, he competed at the NCAA wrestling championships (getting 3 victories there) in 2010, and has since crossed over to MMA with great success so far. In just his 2nd fight he beat TUF vet Daniel Head (5-1), and in September last year he gained his most impressive victory to date, TKO'ing UFC fighter Shamar Bailey (11-2). The ground and pound specialist has finished 4 of his 5 opponents by TKO and with his wrestling pedigree, he could become a great fighter at Lightweight.
2)

Patrick Cenoble - 8-0-0 - Lightweight - American – 21
The American kickboxer has finished 7 of his 8 fights by knockout. He has been fighting strong opposition, besting Bellator vet Tony Gerhart (5-1), TUF vet Paul Barrow (4-1) & the previously unbeaten Trent McCown (4-0). He recently gained some exposure at the recent CFA card in October, where his fight was streamed live on Sherdog. At 6'0" tall he is a tall lightweight, in a similar mould to Anthony Njokuani, and at 21 years old if he improves his takedown defence, he could do big things in the future.
3)

Trey Houston - 7-0-0 - Middleweight - American – 23
The 23 year old is the XFL middleweight champion. Has finished all 7 of his fights and his last 3 victories have come in just 97 seconds combined. He has top class training at Miletich Martial Arts alongside UFC fighters such as Spencer Fisher & Josh Neer. Primarily a submission fighter, his stand up is vastly improving, showcased in his last fight with a 15 second knockout of Ruben Zammaron (6-3). He has stated he's previously tried out for TUF, so you may see him on there in the future.
4)

Gordon Bell - 7-0-0 - Lightweight - American – 23
The 23 year old has already got some very impressive wins in his young career. Firstly, back in 2009, he submitted TUF runner up Ramsey Nijem in just 21 seconds via armbar. His second impressive victory came in his last fight in April this year when he submitted solid fighter David Castillo (9-3) with a twister (one of the few twister submission finishes ever). Other impressive victories include James Birdsley (36-7) and Eric Hernandez (8-2). Considering his record, it is amazing a large promotion hasn't signed him up yet!
5)

Dustin Kimura - 6-0-0 - Featherweight - American – 21
The young American is a jui-jitsu supremo and is the current X1 Featherweight champion. He's finished 5 of his 6 fights by submission and his last 3 opponents have a combined record of 18-5, so he's been submitting solid fighters. A little one dimentional at the moment, but he trains at Icon Fitness alongside recent UFC headliner Chris Leben, so you would expect his stand-up to improve. Just 21 years old, so still got his whole career ahead of him.
6)

Aljamain Sterling - 5-0-0 - Bantamweight - American – 22
Since making his MMA debut in April this year, he has raked in 5 wins in just 7 months. He won the CFFC Bantamweight title last month after winning a dominant 5 round decision over Sean Santella (8-2). He has a great camp at Team Bombsquad, training with fighters such as Mike Massenzio, Pat Audinwood & Rene Nazare. Primarily a wrestler, the 22 year old has mainly used a smothering top game to win his fights so far. He needs to improve his stand-up, but if he does, the rookie could surprise people at Bantamweight.
---
FORMER UFC CPL CHAMPION
CPL RECORD
:
5-3
Events Attended: UFC 120, CWFC 45, CWFC 52
(I know there was no need for the American flags on all of them lol).
This was definately the strongest area by far.
6 European Unbeaten Prospects Under 25 can be found here:
http://www.mmaforum.com/general-mma-...nder-25-a.html
I'll also be doing ones for 'Japan/China' and 'Rest of the World' in the coming week or so. What are your thoughts on the fighters everyone?
---
FORMER UFC CPL CHAMPION
CPL RECORD
:
5-3
Events Attended: UFC 120, CWFC 45, CWFC 52
Awesome post as usual, i read all your topics in this section even if i don't have anything to contribute.
The guy whose last name is Kimura is a BJJ specialist? Where's his sense of irony?


Great prospects list. Nowadays, it seems like 21 is too old to be a "prospect," with guys like JDS and Jones and Macdonald being so young when they're elite.
---
WAR CIGANO
sig credit to
Limba
lobster train.
It is a little ironic since Kimora was a judoka who beat the BJJ founder with what is now called the kimora, lol,

Edit: Is he any relation?
I love reading these lists, thanks man!

Got a chuckle at the BBJ expert called Kimura, Joe Rogan would bust a nut if he got to commentate on him lol
---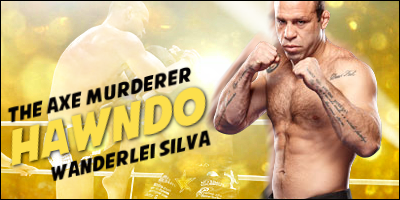 Thanks to Leakler for the sig
Dustin Kimura has got 5 submission wins using 5 different submissions.... but a kimura is not one of them! Oh the irony!

Cheers for the positive feedback guys, glad you enjoy them.
---
FORMER UFC CPL CHAMPION
CPL RECORD
:
5-3
Events Attended: UFC 120, CWFC 45, CWFC 52
Currently Active Users Viewing This Thread: 1

(0 members and 1 guests)
Posting Rules

You may post new threads

You may post replies

You may not post attachments

You may not edit your posts

---

HTML code is Off

---