6 Rest of the World Unbeaten Prospects Under 25
---
1)

Dhiego Lima – 6-0-0 – Welterweight – Brazilian – 21
The brother of Bellator season 5 welterweight champion Douglas Lima, Dhiego has had a perfect start to his MMA career - he is 6-0, with all the wins coming by either T/KO or Submission. A jui-jitsu fighter with improving stand-up, his level of competition has been steadily increasing, especially since signing with MFC. His most impressive wins come over the previously unbeaten TUF vet Keon Caldwell (7-0), and in his most impressive win to date, a first round knockout of Jamie Toney (14-6). He also has a good training camp in Brazil, training with the Assuncao brothers. A very exciting fighter.
2)

Honorio Banario – 6-0-0 - Lightweight – Filipino – 21
Filipino 21 year old Banario is the current URCC Lightweight champion. He has only been competing professionally since early last year, but has not messed about, finishing all 6 fighters within 2 rounds. Banario won the title by submitting another excellent prospect & the previously unbeaten Angelito Manguray (4-0) in just 2 minutes. Since then he has racked up another couple of wins over unknown fighters. Banario trains out of the best camp in the Filipines, which also hosues fellow URCC champions Eduard Foloyang (10-1), Kevin Belingon (9-0) and Roy Docyogen (9-0). He already has a well-rounded game, and with his excellent training and being just 21 years old, there are big things to come from him!
3)

Caio Magalhaes - 4-0-0 - Lightheavyweight – Brazilian – 23
Jui-jitsu wizard Magalhaes turned to MMA in late 2009 and in just 4 fights he's won the Amazon Fights Lightheavyweight Title. The jui-jitsu black belt has been focusing on MMA recently, but still competes in jui-jitsu tournaments, and won gold at the Rio Open earlier this year. Even though he's a novice in MMA, he's stepped in at the deep end fighting tough guys in Brazil, and already has victories over Paul Rodrigues (9-3) and Messais de Santo (6-2). Like many great jui-jitsu players, he needs major work on his stand-up and wrestling, but at 23 years old and with his jui-jitsu credentials, he could become a big player at Lightheavyweight.
4)

Josh Hill – 7-0-0 – Bantamweight – Canadian – 22
The Canadian is already the Aggression MMA champion at just the age of 22, winning the title by beating fellow undefeated prospect Diego Wilson (5-0) in a 5 round unanimous decision in March. He trains with fellow Canadians Adrian Wooley & William Romero at Iron Tiger Muay Thai. He is primarily a wrestler with a good top control, with 4 of his 7 wins coming via decision. Hill is a huge Bantamweight, and would also be a big Featherweight. Hill is a beast who will manhandle many guys at 135 pounds.
5)

Dan Pauling – 7-0-0 – Welterweight – Australian – 18
18 year old Pauling has finished all 7 fights in his young career, with 6 of them coming in the very first round. He is the current Welterweight champion of Australian promotion 'Fight World Cup', and this past weekend submitted Ben Mortimer (6-4) in less than 2 minutes to defend his title. His most impressive victory came last year over fellow prospect Greg Atzori (4-0), who has since moved on to gain an 8-2 record. Primarily a submission fighter, Pauling is an exciting fighter early on. He needs to start fighting some tougher guys though.
6)

Ben Wall – 5-0-0 – Lightweight – Australian – 22
Another young Australian fighter, Wall burst onto the scene this July with a stunning upset victory over one of Australias best fighters Nick Honstein (10-2). This was solid decision victory, ending Honstein's 5 fight win streak. Wall is primarily a submission fighter, who also has decent wrestling. His stand up needs work, but he is training at one of Australia's best teams. Asides from the aforementioned win, his opponents are what you would expect from a guy with 5 fights. If he continues to progress, Australia may have uncovered a gem!
---
FORMER UFC CPL CHAMPION
CPL RECORD
:
5-3
Events Attended: UFC 120, CWFC 45, CWFC 52
---
FORMER UFC CPL CHAMPION
CPL RECORD
:
5-3
Events Attended: UFC 120, CWFC 45, CWFC 52
You're not terribly important to me

Join Date: Jul 2010
Location: Sell me this pen
Posts: 15,480
I know number 5, hes pretty god he trains with my other friends who are also champions all at the same gym.
---
Jim Norton
Nick Dipaolo
Dave Attell
Dave Chappelle
Bill Burr
Joey Diaz
Colin Quinn
Bob Kelly
Rich Vos
Patrice O'Neal
Louis CK
Hill and Lima are the goods, especially Hill, the rest..meh.
---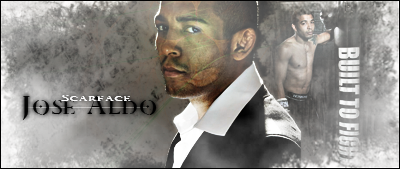 Currently Active Users Viewing This Thread: 1

(0 members and 1 guests)
Posting Rules

You may post new threads

You may post replies

You may not post attachments

You may not edit your posts

---

HTML code is Off

---