I hope he can finish 2011 with another W.
Needs 2-3 more fights with W(s) to get into the big house (UFC)
---
Fedor Emelianenko:
The one who doesn't fall, doesn't stand up
Fedor Emelianenko
|
Anderson Silva
|
Carlos Condit
|
Frankie Edgar
|
Khabib Nurmagomedov
Not just 'in the works' anymore:
Quote:
Fedor Emelianenko (32-4) is returning to Japan.

A long-rumored bout between the former PRIDE heavyweight champion and Olympic gold medalist Satoshi Ishii (4-1-1) is expected to headline a New Year's Eve event in Japan featuring two DREAM title bouts and the completion of the DREAM bantamweight tournament.

Officials today announced the fight.

"DREAM: Fight for Japan: Genkidesuka!! Oomisoka!! 2011!" (also dubbed "DREAM: New Year! 2011") is set for Dec. 31 at Saitama Super Arena in Saitama, Japan.

While domestic broadcast plans have yet to be announced, the event airs live stateside on HDNet.

A rumored bouts between Tim Sylvia and Brett Rogers could not be confirmed at the time of this writing, nor could a previously reported women's bout between Megumi Fujii and Karla Benitez.

Although longtime sponsor Fields is expected to support the New Year's Eve event, it's not clear who is promoting it. According to a source, the official title of the promoter is "the executive committee of Genkidesuka!! Oomisoka!! 2011!" DREAM, though, obviously is playing a significant role, at least from a talent perspective.

As earlier reported, DREAM lightweight champion Shinya Aoki (29-5) will defend his title against former Sengoku champ Satoru Kitaoka (29-10-9). Aoki returns after a submission win over former WEC champ Rob McCullough at DREAM.17 in September, which marked his sixth consecutive win following a decision loss to Strikeforce champ Gilbert Melendez at the CBS-televised "Strikeforce: Nashville." Kitaoka enjoys a four-fight streak that includes a decision win over UFC vet Willamy Freire at DREAM.17.

Additionally, DREAM featherweight champ Hiroyuki Takaya (16-9-1) attempts to defend his title a second time when he meets Takeshi "Lion" Inoue (21-5). After falling short to Robbie Peralta in his U.S. debut at "Strikeforce: Diaz vs. Daley," Takaya got back on the winning track at "DREAM: Japan GP Final," where he outpointed Kazuyuki Miyata. Inoue, meanwhile, knocked out UFC vet Caol Uno in his most recent appearance at DREAM.17, which brought his current win streak to three.

The final two rounds of this year's world bantamweight grand prix conclude with Bibiano Fernandes (9-3 MMA, 6-1 DREAM) vs. Rodolfo Marques Diniz (14-1 MMA, 1-0 DREAM) and Antonio Banuelos (19-7 MMA, 1-0 DREAM) vs. Masakazu Imanari (24-9-2 MMA, 4-2 DREAM).

Fernandes won his opening-round grand-prix bout via submission over Takafumi Otsuka. He looks for his ninth win in 10 fights when he takes on Diniz, who made a successful DREAM debut with an opening-round decision victory over Yusup Saadulaev. He's now won 11 consecutive fights.

Banuelos, a recent WEC and UFC fighter, earned a split-decision victory over Hideo Tokoro in the grand prix's opening round. He now meets Imanari, who looks for his fourth win in five fights (and ninth win in 11 fights) following an opening-round submission victory over Abel Cullum.

In a throwback to Japanese MMA events blending real and staged fights, a pro-wrestling match between PRIDE vet Kazuyuki Fujita and K-1 legend Peter Aerts will start the show.

The full card for "DREAM: Fight for Japan: Genkidesuka!! Oomisoka!! 2011!" includes:

Fedor Emelianenko vs. Satoshi Ishii
Champ Shinya Aoki vs. Satoru Kitaoka (for lightweight title)
Champ Hiroyuki Takaya vs. Takeshi "Lion" Inoue (for featherweight title)
Tatsuya Kawajiri vs. Kazuyuki Miyata
Yuichiro Nagashima vs. Katsunori Kikuno (mixed-rules bout)
Rodolfo Marques Diniz vs. Bibiano Fernandes (bantamweight grand-prix semifinal)
Antonio Banuelos vs. Masakazu Imanari (bantamweight grand-prix semifinal)
Hideo Tokoro vs. Yusup Saadulaev (bantamweight grand-prix reserve match)
Ryo Chonan vs. Hayato Sakurai
Kazuyuki Fujita vs. Peter Aerts (pro-wrestling match)
http://mmajunkie.com/news/26516/fedo...-year-2011.mma
---
Bantamweight
Join Date: Apr 2009
Location: Wisconsin
Posts: 639
Still fresh in my mind.
Will be an epic night of fights.
Hold habits die hard.
Ready for Dynamite again though.
---
Think. It Ain't Illegal Yet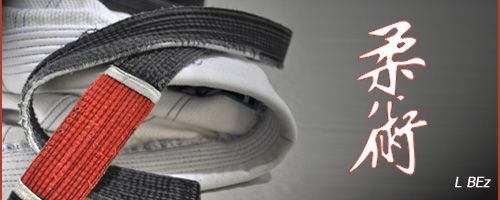 "Discipline Hurts Less Than Regret"
Like I've said before I wonder if One FC is going to be involved. Anyways I wonder if Fedor is going to be better or worse then his fight with Monson. The rumored Sylvia fight is interesting though.
---
The Emoticon Guy

Join Date: Mar 2010
Location: NC.
Posts: 9,815
---
Isn't Rogers back in jail anyways?
---
The Emoticon Guy
Currently Active Users Viewing This Thread: 1

(0 members and 1 guests)
Posting Rules

You may post new threads

You may post replies

You may not post attachments

You may not edit your posts

---

HTML code is Off

---