Dana promises BIG StrikeForce changes soon: "Wait and watch what I'll do"
---
Quote:
TORONTO -- Just when you thought Strikeforce might be going the way of the WEC, UFC president Dana White told reporters on Thursday that Zuffa's other promotion is sticking around. We just don't know in what form yet, or with which fighters.

"It's staying," White said of the organization, adding that he hoped to have more information to release on it next week, hinting that big changes might be in the works.

"Just sit and wait and watch what I do. Trust me, it's going to be just fine. Like I said last time I talked to you guys about this, I'm getting into this and I'm going to handle it. Watch and see."

Media members weren't the only ones curious about the fate of the organization, whose contract with Showtime is set to expire in February of 2012. A fan also took the opportunity during the UFC 140 pre-fight press conference to question the UFC president on what he planned to do with the Strikeforce fighters , specifically heavyweight Grand Prix finalists Josh Barnett and Daniel Cormier.

"We'll see what happens," White said. "I know I keep saying this every week, but that deal should be wrapped up any day now, and then I'll make the decisions on who goes where and what's going to happen. So we should know hopefully by Monday."

The question that leaps to mind is, why maintain an organization that's been looted of most of its top draws, and which has recently struggled to move the needle at all when it comes to generating fan interest in its events on Showtime? After all, didn't Zuffa try that model already with the WEC, when it ran the organization as a separate entity on a separate channel before eventually folding the roster into the UFC?

If it didn't work then, what makes White think it will work with Strikeforce, which has already lost its heavyweight, light heavyweight, and welterweight champions to the UFC, with the remaining beltholders suggesting that they're eager to follow?

Only don't tell White that the WEC was a failure. He insisted on Thursday that the WEC "did work," even if it no longer exists.

"We had a television deal -- a great television deal with the WEC," he said. "It was very successful. The fights were awesome. There were people that loved watching the WEC fights. It absolutely worked."

And yet, it didn't work so well that Zuffa felt compelled to keep it around. If you're a Strikeforce fighter these days, that track record might not instill much confidence, but White insists that the organization won't be fading into the ether any time soon, and Strikeforce's Scott Coker said earlier this week that he was optimistic about the organization's future on Showtime.

"In the history of Strikeforce since the relationship with Showtime was developed, we put on, I think some of the best fights in the history of MMA," said Coker. "We've done our part to grow the sport, and that's going to continue. There's still a lot of great fighters on the roster. And we're going to keep building these fighters. We're going to continue putting on great fights. To me, that's not going to change. So everybody can tune into Showtime and watch in 2012, and we're going to put on some amazing, amazing fights."

Then again, as White pointed out, the WEC also put on some amazing fights. In the end, it wasn't enough to ensure its long-term survival as a separate entity under the Zuffa banner. One can't help but wonder whether Strikeforce will be able to avoid the same fate.
Source: MMAFighting.com
So - any guesses? It's not going away so what could the big change/changes be?
---
Quote:
Source: MMAFighting.com
So - any guesses? It's not going away so what could the big change/changes be?
Reality show? Merging of 135 and 145 women's divisions into 140? Moving middling UFC fighters to SF to test prospects/add familiar names to fans to make up for swiping the top talent of SF?
---
Some people think that they can convey either a philosophy on life or a complex political statement using a signature on the internet. I'm not one of them.


Join Date: May 2008
Posts: 11,322
I think SF get the curtain-jerkers (aka Undercard fighters) from the UFC...can't think what else it would be.
---
The WEC did work, and as far as I know wasn't losing money or anything. Dana just wanted all the fighters under one banner. Strikeforce I doubt has been running in the black though, so I would expect it to be folded in as well, regardless of what Dana is saying here.
---
Everybody good, plenty of slaves for my robot colony?
Jardine vs. Winner of Barnett/Cormier for the vacent HW title to headline Strikeforces next ppv.
Jardine's fighting for the middleweight title.
Quote:
Originally Posted by
METALLICA_RULES
View Post
Jardine's fighting for the middleweight title.
Yeah, thats why it was a joke.
Is anyone even remotely interested in Strikeforce anymore? I mean, there are a few fighters the UFC should pick up, and the GP final needs to happen, but the whole organization has been kept alive on life support since the buyout. The Showtime deal, the fighter contracts, the whole business-as-usual debacle, it's really a big mess the whole thing.
---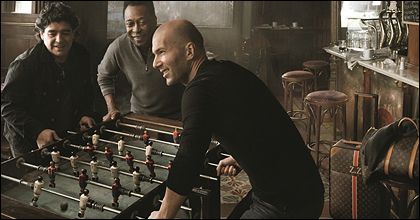 He could officially consolidate Strikeforce as the lower tier sister promotion of the UFC for fighter prospects and implement a tournament style competition with the winner getting into the UFC. Thereby outstriking Bellator as a competitor.

I hope they'll keep women's MMA at SF.
Strikeforce will be absorbed sooner or later, it's been losing money for a little while and if it keeps losing money they'll absorb it.

And with Reem, Diaz, Hendo already out, and Melendez on his way out it's only a matter of time until it dies. If they keep it around as a challengers show then it'll work but if they're not gonna base it around prospects it's promised to fail.
---
2013 VIP FFL Champion
THE DRAGON RIDES AGAIN - 12/20/14
Machida - Alves - Cruz - JDS - Weidman - Condit - Pettis - Edgar - Cowboy - Dodson - Okami
Currently Active Users Viewing This Thread: 1

(0 members and 1 guests)
Posting Rules

You may post new threads

You may post replies

You may not post attachments

You may not edit your posts

---

HTML code is Off

---