Transparent Sig?
---
Hi guys, was wondering if you more experienced guys could post a tutorial on how to make a sig with a transparent half so a render or text can be placed outside a border etc.
---
An easy way to make text or a render pop out of the image is by making sure the background is transparent. Create your sig on the transparent background, and when you are ready to add the render or text that needs popped out, you simply increase the cavas size, which leaves the sig itself in place, but creates extra transparent space for you to work with.

So, if you wanted a sig that was 400 x 200, you would create a new transparent canvas to work on using 400 x 200, create the sig - then say you wanted the text above the sig, you would increase the canvas height by say 10-20 pxl, depending on the size of the text, which would leave the top portion of the sig transparent, and keep the rest of it as it was.

Save the sig as a PNG, and it will be transparent.

EDIT - There are other ways, probably easier ways, so I'm sure someone will come along and tell you a better way.
---
Last edited by M.C; 09-01-2009 at

02:12 AM

.
Thanks for that Michael, im going to give this a try
---
Only thing Id really add that I think it important is work with the forum background as a bottom layer, you can turn it off when you save the final product but it will help you to accomplish the look you want as if you make it on a transparent background you may be in for a shock at how much it changes especially if you are messing with transparencies.
---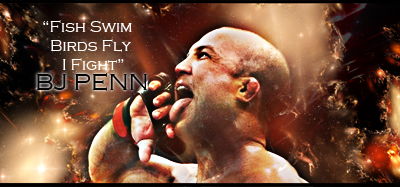 "If you get hit and it hurts hit him back you not knocked out yet."-Joe Doerksen
The Toxic Terrors (FFL)
Demetrious Johnson*Eduardo Dantas*Emanuel Newton*Will Brooks*Michael Page
Currently Active Users Viewing This Thread: 1

(0 members and 1 guests)
Posting Rules

You may post new threads

You may post replies

You may not post attachments

You may not edit your posts

---

HTML code is Off

---