Steph that Chuck Lidell wallpaper is phenomenal!
---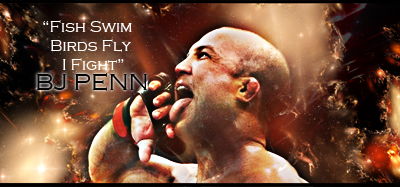 "If you get hit and it hurts hit him back you not knocked out yet."-Joe Doerksen
The Toxic Terrors (FFL)
Demetrious Johnson*Eduardo Dantas*Emanuel Newton*Will Brooks*Michael Page
I'm impressed with a few of them. Very well done, Steph. I like the Ron Jeremy piece. That's hilarious. I'd like my own Ron Jeremy banner.
updated in the sig section, wallpaper section, special effects section and added a new section called touch up and add ons....i really like the george clooney one...i think i did fairly well with what i kno on making him look younger
3 more new wallpapers..two new sig that i LOVE...a matt hughes banner...a new touch up of dempsy its just a sepia tone i put of him and a new special effect
Part 2
---
well i ran out of room on my graphics so i'll start a new reply of them here....be sure to check out previous work on page 1
Index Part 2
Signatures
Touch-Ups and Add-Ons
great work stepg, loving the spencer fisher sig, and the chuck wallpaper, keep up the great work
---
sig credit to Michael Carson
UK Fighters FTW
updated above...did couple new sigs for other people and add a lighting effect
Eww wrestling sigs steph?
haha only go there for graphics...trust me lol...by the way i added a rashad one that i made for someone on the wrestling forum

i used to love wrestling though in like 6th grade lol i loved stone cold...anways..the graphics there r good so i like to lurk in the grpahics section
damn stepg i realy liek that beach pic, looks amazing
---
sig credit to Michael Carson
UK Fighters FTW
Currently Active Users Viewing This Thread: 1

(0 members and 1 guests)
Posting Rules

You may post new threads

You may post replies

You may not post attachments

You may not edit your posts

---

HTML code is Off

---