View Poll Results

: Who's is better?

Cochise
4
18.18%
RVCA
6
27.27%
mjbish23
4
18.18%
Plazzman
8
36.36%
Voters: 22. You may not vote on this poll
No disrespect to Cochise and MJ (I know Cochise rocks cause of my sig and I've seen tons of sigs MJ has done for people), but my faves were RVCA and plazz's. I actually sat here clicking back and forth between the two for a good 5-7 minutes thinking which one I liked better.

Finally went with the hit monkey.
---
11th (+27)
Wanderlei SIlva
Rich Franklin
Josh Koscheck
Joachim Hansen
Yea - the monkey totally got me - but I think it would be better if there were more sigs to check out from each (it would make it easier to decide who is better).
All sigs look pretty good BTW! Hard to pick a winner (specially with Kira being in one of the sigs LOL)
Plazz has almost escaped with the win.
---
Quote:
"I assure you, whatever the others promise to do, when it comes to the showdown, they won't be there... "
-I came|I saw|I failed-
Join Date: Mar 2007
Location: The plazzVan
Posts: 9,734
And I rannn - I ran so far awaayyy - I just raannn - I took the votes awaayyyy...


Don't worry folks, if the other GFX'ers are willing, we'll have more competitions like this.
Yeah, the thing is that it took us about 2 weeks to get this thing moving. Hawever I'm sure if a Mod were to start this everyone would post in it. lol
---
Quote:
"I assure you, whatever the others promise to do, when it comes to the showdown, they won't be there... "
I think if you another one you should set limits and possibly a theme or something. Also you could try pm'ing all the people who do lots of sig work on the forum to let them know about it.
---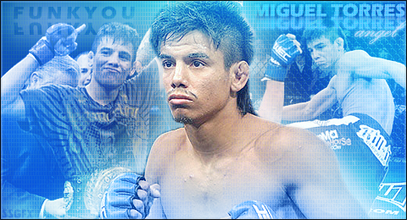 MMAFFL Record 4-1
I'm up for another one of these. If I had more points I would start one up but only having 6000 doesn't really help.

I think for future ones we need a time limit (maybe like a week) and a theme.
They have these kinds of things on GFX websites...they are called SOTM (signature of the month), sometimes it is just a week though.
---
Is there a way we could get a sig of the week thing going? it'd be pretty cool and would be a great way for everyone to show off their gfx skills. I'm sure we have enough people who can make gfx that we could do this weekly.
Currently Active Users Viewing This Thread: 1

(0 members and 1 guests)
Posting Rules

You may post new threads

You may post replies

You may not post attachments

You may not edit your posts

---

HTML code is Off

---