View Poll Results

: Which musical banner is your favorite?

Pearl Jam [KryOnicle]
4
9.30%
Johnny Rzeznik [Steph05050]
8
18.60%
RUN DMC [plazzman]
7
16.28%
Bob Marley [mjbish23]
6
13.95%
Kanye West [Sinister]
4
9.30%
Johann Sebastian Bach [Mikles]
2
4.65%
Kanye West [T.B.]
12
27.91%
Voters: 43. You may not vote on this poll
Quote:
I've had sigs turned off since my first week on the forum, honestly most of them are pretty obnoxious. Still, I voted for kryonicles Pearl Jam sig. I do love Marley though and Bach ain't half bad either. You can keep Kanye, please.
How can you say they are obnoxious? Some of the sigs people are putting out now are just beyond sick.
Curitiba Food and Liquor

Join Date: Dec 2006
Location: NY
Posts: 16,176
I voted for steph b/c I liked the distressed effect across the sig and the way she integrated the images with it. stop stealing my shirt johnny. I know it's yr only memory of me but it's my favorite shirt and I need it back!
---

Sig Credit to Toxic

Banned
Join Date: Apr 2007
Location: Montclair, NJ
Posts: 11,605
They are all real good, but I like plazz's work the best.

T.B. was a close 2nd in my book.

Join Date: May 2007
Location: -England-
Posts: 1,475
plazzman gets my vote... awesome work, all the rest are good aswell, but his just stands out.
I voted for Plazz... his is really ****in cool.
---
What a stud
Quote:
The power of Aleks, his small baby and pimp hardcore dogs has granted you useful insight, my friend.
SugaRUSH!
Join Date: Jun 2006
Location: Surrey, Canada
Posts: 3,807
From a GFX stand point, T.B.'s is the best. Period.

Once again, I really liked Mikles piece, and plazzer gets points for orginality.

But I got to go with T. Flawless and well done.
---
Support Mixed Martial Arts, not Ultimate Fighting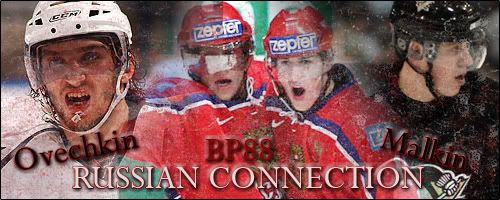 Although everyone has done an extremely well job i have to go with TB. His piece is just too well cut, and the colors mesh well around his piece. not saying everyone else's don't but he just went that extra mile to make sure it was professional...

plazzman and Sinister came in a close second
---
.:H.O.F. Inductee:.
.:GFX-H.O.F. Inductee:.
---
Last edited by NikosCC; 08-16-2008 at

02:03 PM

.
I voted for Trey. The crispness of the image and the use of the flare at the bottom is awesome. The only thing that I don't like about it is that it's Kanye West.

My second place vote goes to Plazz. He gets points because its Run DMC to start with! The work is steller and he would have gotten my first place vote if he would have used some bold text in a sick font. I just felt tlike it was missing one of the elements that everyone else used. WAY TO GO THOUGH PLAZZ!

All the entries were amazing though and after the 2 I already mentioned I would be hard pressed to choose between them. Solid showing for everybody, GOOD JOB GUYS!

**EDIT**Plazz, did you go back and add text or am I trippin!
---
Credit to Toxic for the sick sig!
---
Last edited by BloodJunkie; 08-16-2008 at

06:22 PM

.
-I came|I saw|I failed-
Join Date: Mar 2007
Location: The plazzVan
Posts: 9,734
lol no, text was always there. Try viewing it with high contrast, there's more text.
Middleweight
Join Date: Jun 2008
Location: Alabama
Posts: 2,898
hey thanks for those who voted so far =)
Currently Active Users Viewing This Thread: 1

(0 members and 1 guests)
Posting Rules

You may post new threads

You may post replies

You may not post attachments

You may not edit your posts

---

HTML code is Off

---