View Poll Results

: Which MMA fighter graphic is the BEST?! Place your vote!

Anderson Silva - [MJB23]
5
12.82%
Nick Diaz - [Composure]
4
10.26%
Georges St. Pierre - [Pliff]
7
17.95%
Patrick Cote - [Toxic]
2
5.13%
Marcus Davis - [Steph05050]
1
2.56%
Forrest Griffin - [Chuck8807]
6
15.38%
Takanori Gomi - [Plazzman]
9
23.08%
Georges St. Pierre - [scottysullivan]
5
12.82%
Voters: 39. You may not vote on this poll
Signature Competition/SOTW 6 (Week Ending September 26th, 2008) - VOTING
---
Ok, so here is the poll to vote for everyone's favorite piece from the 6th edition of our official GFX Showroom SOTW competition. The poll will close on Sunday, September 28st, at 7 PM eastern time (next competition thread will be posted late Sunday night, or Monday)! With all that out of the way....HERE WE GO!
Votes will be public, so even if you don't reply...people will see who you picked. OH YEAH, participants...(you already know) don't vote for yourself because the counter won't include that specific vote!
The winner receives 5000 credits.
Best of luck to everyone!
----------
Which graphic do YOU like the MOST?
MJB23
:
Composure:
Steph05050:
Toxic: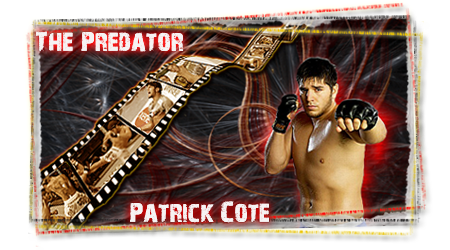 Chuck8807:
Scottysullivan: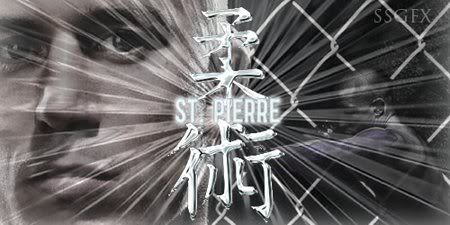 Plazzman:
Pliff:
---
Last edited by MJB23; 09-26-2008 at

02:49 PM

.
I want to see a lot of votes for this week. All of our GFX'ers work really hard on these so show support for them and vote. Last week's thread had like 90 views and only around 10 votes, that's pathetic.
All great choices but i had to go with Pliff because his Ticket is unique and very well done..
---
.:H.O.F. Inductee:.
.:GFX-H.O.F. Inductee:.
Composure gets my vote this wek but was torn between him and Chuck8807
---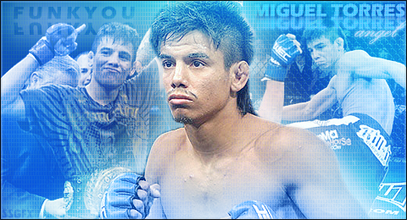 MMAFFL Record 4-1
I had to go with Chuck8807. They all look awesome, but that one just speaks to me.
Quote:
All great choices but i had to go with Pliff because his Ticket is unique and very well done..
I completely agree the ticket theme is awesome, the colors are excellent and very clean work from pliff.
I like his subtlety too adding speed lines to "RUSH."
---
Currently listening: Black Milk Album - "Popular Demand"
totally gnarly
Join Date: Jul 2007
Location: California
Posts: 1,691
At first I was deciding between MJ and Toxic's, but I actually ended up going with Composure's. Not too much going on, but it looks clean and I like the font, and the cool golden glowing effect on Nate. Great work people.
---
Quote:
I've said it before but it deserves repeating, "Theres 3 guarantees in life, death, Fedor, and bitches be crazy" .
I went with scottysullivan's. I liked it alot.
Currently Active Users Viewing This Thread: 1

(0 members and 1 guests)
Posting Rules

You may post new threads

You may post replies

You may not post attachments

You may not edit your posts

---

HTML code is Off

---