I think it's only fair that you send me massive amounts of said cornbread.
---

I'm the Decider
Join Date: May 2007
Posts: 3,239
Awesome signatures Stephanie, I like the Hendo and BJ sigs in particular.
---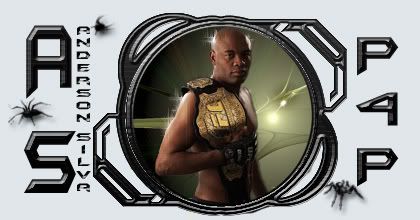 Pound4Pound, The Best There Is
Dang I had to rep you for those! Great job.
I like the Brock and GSP ones quite a bit but the Hendo one is freakin awesome!! If no one takes that I will rock it come December in support of him beating Franklin
---

Gonzaga vs dos Santos - UFC on VS
Vera vs Jones - UFC on VS
Bibs vs Hansen - Dream 13
GSP vs Hardy - UFC 112
Gomi vs Florian - UFN 21
Nelson vs Struve - UFN 21
alright ill go ahead and mark it as urs
Nice work Steph. If i ever throw down 10$ for a membership, ill have to get you to cook something up for me. I'm pretty sure i cant have a gfx sig with the freebee membership

edit: so i bought a membership now, so if you can make me a sig let me know in a pm
---
Last edited by BhamKiD; 11-19-2008 at

03:58 PM

.
Quote:
well fill this out
http://www.mmaforum.com/graphics-sho...-template.html
post it in a thread and i will make one for u...ull also get some from others than u can choose the one u want...forum rules bud...they dont really approve of PM request....k...
mmmmmkay..guess i gotta look up some pics to use. Sorry, never done this before. ill let you know later. im about to go to work
its cool just whenever u get it filled start a new thread and ull get some responses im sure

EDIT....added a sig for grabs...its the one i used for SOTW i like it a lot but will never use it so anyone wants it or any of the others feel free
Curitiba Food and Liquor

Join Date: Dec 2006
Location: NY
Posts: 16,176
Can i have the GSP one? merci beaucoup mon soeur, vous etes tres mignonne
---

Sig Credit to Toxic

Currently Active Users Viewing This Thread: 1

(0 members and 1 guests)
Posting Rules

You may post new threads

You may post replies

You may not post attachments

You may not edit your posts

---

HTML code is Off

---