The mother of all SIGS!
---
I know we can't have sigs like this...because it slows the forum down, but i tried doing something special!
So!?
What do you think?!
Really nice Limba, I could use some of those individually lol. Good job !
---
Bad ass bro!
---
Sig credit to my Homie! limba!
Uncrowned P4P Kingpin
Jon "Bones" Jones
WAR ANTHONY PETTIS! WAR HENDERSON!
This is an epic sig Limba!
+rep
---
_RIVALS TOP 10

ANDERSON "THE SPIDER" SILVA
JAKE SHIELDS
NICK DIAZ
EDDIE ALVAREZ
JUNIOR "CIGANO" DOS SANTOS
GILBERT MELENDEZ
MAMED "THE CANNIBAL" KHALIDOV
HECTOR "SHANGO" LOMBARD
CAIN VELASQUEZ
GEGARD "THE DREAM CATCHER" MOUSASI

Wow, the future of all sigs! Looks almost like a movie on there.
---
I would take the sigs out personally and just use the action pics that it flows through fast. Have The Reem then blast through some, then Alistair Overeem and blast through the rest. I find that part very kinda pumps you up and makes him look bad ass but the sigs seem to slow the tempo of the animation to much IMO.
---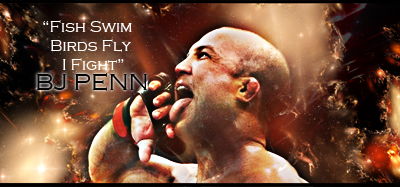 "If you get hit and it hurts hit him back you not knocked out yet."-Joe Doerksen
The Toxic Terrors (FFL)
Demetrious Johnson*Eduardo Dantas*Emanuel Newton*Will Brooks*Michael Page
Thanks for the appreciations guys!
I will work some modifications to the sig, in the days to come, to try an make the sig more fluent.
And yes...I know what you mean Toxic. The sigs take something away from the action of the overall SIG.
i have something in mind. I'll try and go with your suggestions and other variations...and see what the end result will be!
And i'll make sure to post my works here!
Banned
Join Date: Aug 2007
Location: banned
Posts: 0
Having been the sig of the Yr award winner in the past and having nothing to do with the actual making of the Sig, but rather paying for it....I would pay a lot for that one.....tight work and pos rep.....if it let's me!!! Also Toxic is right they do slow it all down as Limba, you stated inn your OP, but if we could have them.....WoW!!! Really great idea dude!
Flyweight
Join Date: Jan 2011
Posts: 343
Purely epic. Genius.
---
"Thank God For One More Day" - Wanderlei Silva
Ok guys!
Like i've promissed.
Did some work on the sig!
Couldn't stay away from the story of the sig though...but i think i dis a better job of incorportaing that aspect in the sig.
Take 2!
I'll try and refine it even more... see what i end up with.
Currently Active Users Viewing This Thread: 1

(0 members and 1 guests)
Posting Rules

You may post new threads

You may post replies

You may not post attachments

You may not edit your posts

---

HTML code is Off

---