Got to meet Master Sylvio Behring, of Franco Behring Alliance.
---
Just got home from a seminar taught by none other than Master Sylvio Behring!!

Can't describe how amazing it was to meet someone who has trained some of the best BJJ practitioners in the world. We learned a ton about the Progressive Guard System, as well as the mental aspects of BJJ, self-defense, and life in general.

If you don't know who Sylvio Behring is, he has taught MMA fighters Antonio Carvalho, Mark Bocek, Joe Doerksen, Fabricio Werdum, and Mirko Cro Cop.

Edit* I messed up the name of the thread.. Can't edit it, meant Master Sylvio Behring, of Franco Behring Alliance.
---
D. Cerrone | R. Souza | F. Werdum | R. MacDonald | M. McDonald | D. Maia | J. Mein | C. Condit
M. Coenen | S. Kaufman | A. Davis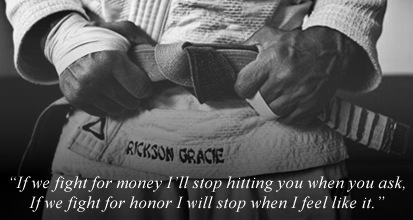 ---
Last edited by Purgetheweak; 04-24-2012 at

02:34 PM

.
Changed the thread name for you man. And really didn't see why you had red rep, so gave you some green as well.

That must of been pretty amazing man. I haven't trained before, butmy local BJJ gym has Braulio Estima in (it's really his gym, but he's away a lot for obvious reasons) a couple times a year to teach, which is really making me itch to get involved.
Thanks for the rep!

Yah, Master Sylvio only comes up to Canada twice a year, was lucky enough to be there when he came. It was kind of a surprise, I didn't know about the seminar, just showed up for my regular class and there was like 20 more people than usual.

What really got me was when he talked about "Professor Werdum", don't often think of MMA fighters being called professor, despite the obvious fact that most of them are blackbelts in various martial arts.
---
D. Cerrone | R. Souza | F. Werdum | R. MacDonald | M. McDonald | D. Maia | J. Mein | C. Condit
M. Coenen | S. Kaufman | A. Davis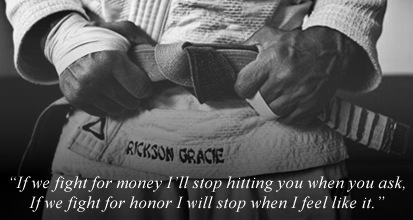 Currently Active Users Viewing This Thread: 1

(0 members and 1 guests)
Posting Rules

You may post new threads

You may post replies

You may not post attachments

You may not edit your posts

---

HTML code is Off

---