MMA Fanatic
Join Date: May 2009
Posts: 16
days of training?
---
How many days do u guys spend training?
how much can the average body handle?
Can a 13 year old handle 12 hours a week of bjj and strength training?
This is my schedule(my strengh training is on the trx
http://www.fitnessanywhere.com/
)
monday-strengh and BJJ
tuesday-strengh and BJJ
wednesday-BJJ
Thursday-strengh and BJJ
Friday-strengh
Saturday-BJJ or rest?
sunday-rest
---
TAP!
MMA Fanatic
Join Date: Aug 2009
Location: St.Louis
Posts: 46
You can handle as much as you can eat and sleep. If all you do is train, eat and sleep it should be no problem. However since you're 13 I doubt you're able to do that.

I'd suggest trying 12 hours a week, then back off to where you get a good balance of recovery and training.
Yeah a 13 yo can handle 12 hours maybe a little bit more just make sure you give some good recovery time and you make yourself healthy.
My brother in law is 13 and he trains from 4-9 everyday.
---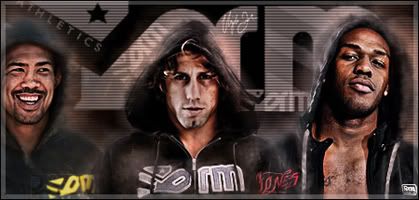 "Im probably better off down there on my knees anyway" -Dick Diaz
I spend maybe 6 hours a week doing kickboxing and bjj. Maybe 3-4 more hours if you include cardio I do on my own time.

gotta make sure you have time to recover physically, pushing beyond that only stunts gains and hurts your body. honestly it depends on the 13 year old kid.
---
If a law is unjust, a man is not only right to disobey it, he is obligated to do so. ~ Thomas Jefferson
Sig by D.P.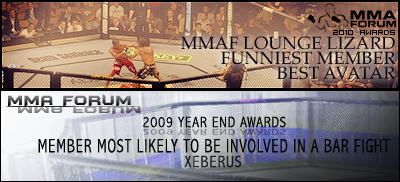 Banned
Join Date: Feb 2011
Posts: 336
i do 6 hours of BJJ and 4 hours of Muay Thai a week.
Banned
Join Date: Feb 2011
Posts: 28
Currently Active Users Viewing This Thread: 1

(0 members and 1 guests)
Posting Rules

You may post new threads

You may post replies

You may not post attachments

You may not edit your posts

---

HTML code is Off

---